Ravenheart Music: Home/News
Ravenheart Music is a website that reviews music and posts news and video links regards Female fronted Rock & Metal music. We also though do have a guy band reviews page.
"Politics tear us apart, music brings us together"
If anybody wants to give us a little something to help Ravenheart's Female fronted Rock and Metal movement, please do :) As a top supermarket over here in the UK says: "every little helps".
There is a radio show presented by Mr DJ Ravenman every Wednesday, to promote the female fronted rock and metal scene. Tracks from albums reviewed on this site, will invariably pick up airplay on this show. The radio show airs 8pm-11pm UK time (that's 9pm-midnight central European time and 3-6pm EST USA). Listen by clicking below.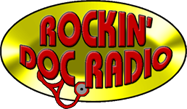 I have a few limited copies of the RAWKFIST albums 'Gardens of Elysia' and 'Stories' for £5.00 each (UK) and £7.00 each (overseas). Paypal payments can be made to dave@ravenheartmusic.com
SITE UPDATES Feb 11th 2016
A-B Reviews: Feb 4th - Black Daffodils
E-F Reviews: Feb 9th - Ecliptica
G-H Reviews: Jan 28th - Haunting Eden
I-K Reviews: Feb 11th - Irradiance
L-M Reviews: Feb 8th - Mardi Gras
N-O Reviews: Dec 21st - Norhod
P-R Reviews: Feb 6th - Persona
S-T Reviews: Jan 31st - Skunk Anansie
U-Z Reviews: Jan 31st - Van Halst
Guy Band Reviews: Feb 9th - Metatrone
Whispering Tales - Ravenheart Music Special Review
Tour Dates last update Feb 11th 2016
Latest Interviews: NINA ROSE from Poland now living in Germany - January 26th 2016

Check out this link featuring Awesome female fronted acts! Female Voices Blog and if that is not enough.....
......look at this new feature we have on our other website. We are featuring the UK band Zeitgeist Zero, who in 2013 celebrated their 10th anniversary.
Finally, I am immensely proud of this interview with UK Gothic Rockers VAMPYRE HEART. Click on link below. It is my very first 'live' interview, maybe my last! :)


RavenHeart Music Interview with Vampyre Heart from D Soul on Vimeo.


AND NOW HERE IS THE NEWS!

Liverpool (UK) based NOVACROW will be releasing their debut EP 'Black Syrup', on the 12th of March 2016. Here is Novacrow's recent spoof Scooby-Doo style music video to their track, 'Fight The Horde!!!' - www.youtube.com/watch?v=5iDOKrZ20YE
DELAIN is proud to present the video for the first song off of their new EP 'Lunar Prelude'. Watch 'Suckerpunch' here!
PSIDERALICA presents 'Toxic Skin', their first single and video from the upcoming album 'TRINITITE'. Available on the digital platform and the video can be viewed here.
London rockers HEEL have launched their new video (directed by Mikee Goodman from Sikth) 'Yellow & Bliss' following an exclusive premiere on Ticketmaster blog. The awesome track is taken from the bands forthcoming debut album 'The Parts We Save'. You can check out the video here. 'The Parts We Save' will be released on the 4th of March 2016.
Edmonton, AB's VAN HALST is a fierce, empowering force of hard rock fused with metal. A project, which began as a solo artist for whom the band is named after -- Kami Van Halst, has since become a full group producing socially conscious, lyrical tracks that focus on disenfranchised and marginalized populations.
Their forthcoming 2016 album 'World of Make Believe' is set for release on March 4th and before its release VAN HALST has posted a new music video for their track 'Save Me', which can be viewed here .
PERSONA is a female fronted metal band from Tunisia fronted by Jelena Dobric. They have just released on YouTube a track from their forthcoming album 'Elusive Reflections' (due Feb 12th), and the track is bloomin' good!!.
The track is called 'Forgotten' and that can be listened too here. There are links on this YouTube page to other tracks from the band. Watch for a review of their new album soon!
OTEP's seventh studio record and Napalm Records Debut 'Generation Doom' is set for an April 15th release. With OTEP Shamaya's multifaceted vocal approach, from gut wrenching roars to soft seductive poetry to singing with a surprisingly magically beautiful voice, to her evolution as a writer and story teller, 'Generation Doom' erupts with thunderous, punishing grooves that harmoniously detonate into dark industrial fury with magma flows of hard rock melodies, that seamlessly shape shift into a mysterious musical beast we've just discovered. It has already been best described as "genius, heart stopping and one of a kind." Watch this space.
Symphonic extreme metal act CRETURA has just signed a worldwide deal with Wormholedeath for the release of their astonishing album titled 'Fall of the Seventh Golden Star'. The band is a six-piece from Bergen, Norway.......
......consisting of Markus Pettersen (guitars, vocals), Marius Toen (guitars), Jørgen Beijer (bass, vocals), Michael Sveri (drums), Kine-Lise Sæthre (keyboards) and Sárá Márjá Guttorm (vocals). Formed in 2010. their music is symphonic with many horror elements such as the melodies, musical arrangements and lyrics. The music varies from the melodic parts with female vocals and the heavier parts with the rough growls of Markus. Check out a full length preview of the track 'At The 11th Hour' here.
The Dutch female fronted band NEMESEA, famous for combining rock with electronica to stir up a dark and strangely addictive brew - have fine-tuned this musical combination to perfection on their fourth album 'Uprise'. The guitars and Manda Ophuis' outstanding vocals continue to be the driving force behind the band. The alternative rock trio has several surefire hits up its sleeve, and it's impossible to not be enthralled by the all-encompassing balance between driving rock and soothing ballads. 'Uprise' is set to be released April 29th on Napalm Records!
LOVELORN DOLLS news: The band will be five years old this year. What you can expect from the band is an EP in February and an album for the Fall. If you want more from Kristell, she has got her solo project SIN.SIN and the first EP 'Fairytronics', was released Tuesday 26 January on ALFA MATRIX.
Stephen Clarke/Thinman is releasing a single called 'I Do' from his forthcoming album 'Torn Pages'. It features the vocals of my mate SAKARA, and will be available from 1st Feb via Bandcamp.
FALLEN ARISE is proud to announce the release of the new lyric video 'The Curse Of Adeline', taken from the latest album 'Adeline', released by Rock Of Angels Records. This song is the first part of the album's concept, the beginning of the story of "the girl with those innocent eyes....." The video can be viewed here.
There is a brand new 100% female combo from Italy, San Marino to be more precise. The band's name is THE PHOENIX, and the quartet will release their first EP titled 'MY TURN TO DEAL' on 2nd February.
ASYLUM PYRE havs posted a brand new video clip for a song off their latest album 'Spirited Away'! Watch the 'Unplug My Brain' video, directed by Cécile Delpoïo here. It's the second video off the latest album, and follows the 'Only Your Soul' video, which is available here. ASYLUM PYRE is currently on European tour with Luca Turilli's Rhapsody.
In October 2015 BESEECH signed a new world wide record deal with Swedish label Despotz Records. After a decade out of the spotlight, the Swedish Goth Metallers will return with a new album. The band's new album, 'My Darkness, Darkness' is set to be released 4th March 2016 and the band is giving their fans an early taste of what is to come by releasing the track 'The Shimmering'. Discussing the track the band state: "The Shimmering is dedicated to the people that don't get along with their destiny. It is also a proper introduction to our upcoming album 'My Darkness, Darkness". Listen to 'The Shimmering' - here.
SAMANTHA SCARLETTE has released a new music video for her song 'Gothic Queen', which will be the final single from her 2014 album 'Violent Delights + Violent Ends'.
Samantha has also just launched a new clothing line called MK-ULTRA 90. The clothing line features occult themed shirts & accessories. She will also be entering the studio shortly to record a new album tentatively titled 'My So-Called Life'. The 'Gothic Queen' video can be viewed here.
Danish band FOREVER STILL: Their new album 'Tied Down' is now available. Check it out here.
Shrieking guitar assaults, sirens, words of warning, thousands marching… The intro for 'No One Can Save You From Yourself' establishes in mere seconds that WALLS OF JERICHO is ready for the final resistance. The five-piece loves to rub salt into gaping wounds, and WALLS OF JERICHO fans worldwide can count on the unmatched aggression and integrity of Detroit`s daughter and sons – be it at their brutal live shows or on record! Eight years after 'The American Dream', Candace Kucsulain and Co. have found new allies in Napalm Records and seem more relentless than ever: Maddening riffing, downbeats, and huge breakdowns proudly display the band`s historical vigor. 'No One Can Save You From Yourself' is set for a March 25th release.
After reaching the 1 million plays on Spotify on December 2015 with 'The Attraction of Opposites', RAVENSCRY announces that they are in the studio working on its third full length. "We are in the Ravenstudio since some weeks" says the vocalist Giulia Stefani "and we are working at our best, we have a lot of material to work on and we can already say that it will be a concept album for sure". After 'One Way Out' and 'The Attraction of Opposites', Ravenscry isn't stopping there, the Italian band is preparing to launch a new album sounding more elaborate and it's searching for some new elements without sacrificing its distinctive sound. Meanwhile the band is constantly updating the fans through its social networks and the official website. Facebook: www.facebook.com/RavenscryBand. Website: http://www.ravenscryband.com/
Wormholedeath Records is proud to announce the signing of the Portuguese epic metallers DARK OATH.
Follow the link to stream the album preview: www.youtube.com/watch?v=-5pgP7J8DGg. More news and infos coming soon!
On February the 10th, 2016, Epictronic Japan will proudly begin marketing their new release 'Urania', from italian alternative rock band ASHES TO ASHES. To stream their single 'Popular' online, click here.
Brooklyn's hard rock legends LIFE OF AGONY has signed a worldwide record deal with Napalm Records. LIFE OF AGONY returned to the stage and performed on multiple festival dates in Europe over the summer of 2014. The famed River Runs Red line-up of vocalist Mina Caputo, guitarist Joey Z, bassist Alan Robert and drummer Sal Abruscato were excited to take the stage together once again after a three-year hiatus.
And now the band has come back to stay, as they are about to continue touring the world and release their 5th studio album, the first in over a decade, since 2005's Broken Valley.
The news keeps coming thick and fast from THE DOLLYROTS camp, as they formally announce the release of their Pledge Music funded live CD/DVD - 'Family Vacation - Live In Los Angeles', which will be released this March. There's also still the matter of their forthcoming brand new studio E.P 'Mama's Gonna Knock You Out' released at the end of January, and of course the "How About Another Round" UK tour with Bowling For Soup in February.
LIGHTLESS MOOR has just released a video teaser for their forthcoming new single 'The Unlocked Door To The Other World', from their forthcoming album 'Hymn For The Fallen'. View the video here.
Hailing from Kotka, Finland, female-fronted quintet CRIMSON SUN play modern melodic metal with an 'in your face attitude'. The band has released an official video for their new single 'Awaken'. The song appears on their new album 'Towards the Light', which was released worldwide last August via Maple Metal Records. You can view 'Awaken' at this location: www.youtube.com/watch?v=_Am2U_YUpSY&feature=youtu.be.
Following the great response to their new album, KARNATAKA is very pleased to announce the Secrets of Angels European Tour 2016. The band will be performing in the Netherlands, Belgium, Germany and Italy as well as the UK, with further dates to be announced.
In 2016, Russian Band TANTAL is going to record and release a new album. The band tell us that all songs are already composed and they are looking forward to recording them! The album's name will be 'Ruin' and it will be the band's 3rd record. Also, it will be the second record with the original female vocalist Sofia, who rejoined the band in the beginning of 2015.
Montreal, QC female fronted symphonic viking metal band VALFREYA, are reaching out to fans and friends for advance support via an Indiegogo campaign. This is to aid in recording and releasing their 2016 album 'Promised Land', to follow up 2013's 'Acoustic Chronicles' and 2012's 'Path To Eternity' released via Maple Metal Records. A preview of two demo tracks off the album have been posted at the following links below. 'Great Sons of Warlord' - here and 'Peuple du Nord' - here.
The Indiegogo campaign will offer fans various perks in return for their support starting from as little as $5 for a farmer's fealty to up to $550 for the raiders plunder. Full details can be found here.
Backup Records presents 'Nothing's Lost', a new KAKTUS PROJECT video, Sylvain Rouvière sings a duet with Amel Rebirth and accompanied on drums by David Rousseau (Kaktus project, Inertia ...). Amel Rebirth comes from the French variety, she brings her touch in the composition of Sylvain, and they will work together on a solo album, which should be released early 2016 - view the video here.
Originally hailing from Australia, female fronted BELLUSIRA chose to relocate themselves to Los Angeles in 2014 to tap into the USA market. The band, released their debut album 'The Healing' via Pavement Entertainment, and are happy to announce the release of their new single and video 'Black Seed', which can be seen here.
After a period of relative silence, LENORE S.FINGERS is ready to come back with a very ambitious album, more mature, complex, decadent and professional than what the already great debut 'Inner Tales' has represented. It will be titled 'All Things Lost On Earth', an Ariosto's quote from the poem 'Orlando Furioso', and it will be released probably in the 2016 fall.
It's been a bit quiet in the CORNERSTONE camp recently, but there is some amazing news: the band is busy at the moment with the recordings for their new album, and HARRY HESS, a Canadian producer and also singer with the awesome AOR/Melodic Rock band HAREM SCAREM, is also involved. Anyway, the new album (working title: "Reflections"). is scheduled for release 20/05/2016. I further news, although the Eurovision-Songcontest, that will happen in Stockholm this year, has lost a bit of its glory over the last years, CORNERSTONE is proud to present that the Austrian Broadcasting Service (ORF) has choosen the powerballad 'Whatever', which is a precusor for the new album, as a pre-nomination for the Wildcard for the Austrian contribution. It will be decided within the next few days, which artists are nominated but, in case you want to support Cornerstone, you can leave a like or a comment at the Austrian Songcontest-page on Facebook - the selection process will take a few more days. Click HERE for the video.
Today sees a brand new lyric video from AMBERIAN DAWN! The band centered around charismatic singer Päivi "Capri" Virkkunen and mastermind Tuomas Seppälä, returned from a European tour together with THE GENTLE STORM and DELAIN, and now the band has released a new lyric video for the song 'Ladyhawk', from their latest studio album 'Innuendo'. View it here.
Romanian Female-fronted Modern Melodic metallers BETWEEN COLORS release their first official video, for the song 'Killswitch'! It can be viewed on YouTube by following the link: www.youtube.com/watch?v=Sjss1BcqHM4. Between Colors came to life in 2012 in Bucharest, Romania, drawing from diverse influences such as symphonic metal, nu metal, industrial metal, metalcore, and bands such as Sonic Syndicate, Evergrey, Korn, White Zombie, Lacuna Coil, Killswitch Engage, In Flames, Nightwish, and Peter Tagtgren's Pain. Here's a clip of their song, 'Absent' live on one of the biggest stages on Bucharest, rousing the crowd: www.youtube.com/watch?v=ElFWDOKHVvg.
Following the release of their second album 'The Broken Toys', BAD POLLYANNA has released an acoustic video of final track 'I See You'. The performance was recorded at Whitby Goth Winter Weekend and demonstrates the beautiful versatility that the new grave band possess. View the video here.
TEARLESS is proud to announce that their new lyrics video to the track 'Inside Your Raven Eyes' is out for streaming! You can find the link here: www.youtube.com/watch?v=er6rsnC-re0&feature=youtu.be.
ONYRIA's Simon J. Gillman, Helena and Benjamin Kiem are very pleased to announce that Alessandro Magnani has joined the band on a full time basis. Alessandro will be behind the drum kit for Onyria's future studio releases as well as their live dates which will take place during spring and summer 2016.
"Alessandro's an extraordinary drummer and a good friend, and we are very happy to take him on board. His drumming took the songs of our debut album 'Break The Silence' to another level. We can't wait to perform these tunes live!" Magnani is a well-renowned drummer and instructor in his hometown, Mantua, where he currently lives. Also, the band has a new website at www.onyria.org.
IGNEA fronted by Helle Bogdanova, is a band from Ukraine. Here is the video they have released to the track 'ALGA' - this video filmed with a symphonic orchestra. Click here to view.
Female fronted metal band DUST IN MIND from France, has just released their new Lyrics video 'GIVE UP', the track taken from the album 'NEVER LOOK BACK'. Check the video out here.
ALUNAH has announced they will play at Doom Over London VI at The Dome, Tufnell Park, London, Fri, 25 Mar at 3:00 PM - Sun, 27 Mar 2016 at 11:00. They'll join Moonspell, In The Woods, Impaled Nazerene, Black Moth, Mourning Beloveth, Ataraxie, Sea Bastard, Sardonis, Autumnal, Coltsblood, Slabdragger, Bathsheba, Eye Of Solitude, Officium Triste, Darkher, Bossk, Faloch, The Death Letter and Torpor plus a load more names still to be announced.
OLD CORPSE ROAD, WINTER STORM, REIGN OF SIRIUS AND FORMICARIUS ANNOUCNED FOR NORTHERN SYMPHONY FESTIVAL 2016! The first band to be confirmed for the Infernal Orchestra stage are black metal heathens Formicarius​!
Joining Alwaid​, Orpheum​ and Suddenlash​ as well as THEATRES DES VAMPIRES on the Midnight Waltz stage are Old Corpse Road​, Winter Storm​ and Reign of Sirius​.Northern Symphony Festival will take place on Saturday 16th April 2016 at The Venue in Selby, which will now host both stages. Early bird tickets are still available until 00:00 on 15th November for only £10 from here.
NORHOD will release their new video for the song 'Bleeding Path' on December the 1st 2015.
The track is taken from the band's sophomore album 'Voices From The Ocean' (Produced by Jonathan Mazzeo and mixed by Chris Donaldson) which is now scheduled for release as follows: Digital: January 10th 2016 (Wormholedeath/The Orchard); cd Eu/Usa: January the 20th 2016 (Wormholedeath/Aural Music); Cd Japan: TBA (Wormholedeath Japan/Tower Records Distribution Japan).
Yet another major tour announcement from one of Europe's fastest rising rock / metal bands WE ARE THE CATALYST. The announcement of an 24 day tour of Europe with The Iron Maidens comes while the band are still on the road finishing off their first UK headline tour and following their date with Delain in Birmingham last month and their first visit to Bloodstock back in August. "We are very excited to be playing shows in Germany, Switzerland, Holland and of course the UK again." said Kenny Boufadene (Guitars and vocals). "We are back in December to play alongside The Darkness, FM and Rival Sons at Planet RockStock where we are headlining the second stage". The 2016 tour begins at the 02 Shepherds Bush Empire on the 14th of April 2016 and runs through until May 7th 2016.
CRIMSON CHRYSALIS announce the release dates for their amazing new album 'Enraptured' (Ravenheart review 10/10)! From November the 20th, the album will be available through Aural Music's mail order and via your local distributor. And from November the 25th, it will be available on the japanese market via Wormholedeath Japan. And the video to the track 'Soul Stalker' can be viewed here.
News from INFY: Her 'A Mortal's Tear' (9/10 Ravenheart review) album launch gig was sold out, and regrettably many couldn't enter the venue; but there is good news! Infy has decided for the sake of the people who couldn't make it, to create an unexpected following event! Information here. And tickets can be got from https://tixwise.co.il/he/infysnow. There is over 15% discount on the tickets to those quick enough to be of the first 100 ones to get one! Those of you who support Infy further by getting a full priced ticket prior to the gig's day, will get a FREE 'A Mortal's Tear' download as a gift! Here is how the first Infy stand-alone gig started! Check out the video here!
A band that has caught our attention here at Ravenheart Music is MOANING SILENCE from Greece. Their main composer is Christos Dounis with female vocals from Aimilia Papatheochari.
Natalie has already reviewed their album and we do feel that the CD is well worth checking out. The album can be ordered here.
Gothic progressive metal band DEMIST from Belgrade, has released a new video for the song from their first album 'Guilt and Pleasures'. The new official video for 'Nemesis' was filmed at Gothic Art festival, which was held on October 3rd in Belgrade and it can be viewed here.
ROxIRcLE is a four-piece, Devon-based alternative rock band fronted by Deanna Royle. Formed in 2009 they have released four albums (Night of the Vampire, Obsession, This Deadly Game and Live in Wellington), played hundreds of gigs and in May, their track 'Slowly Coming Down', became the official fundraising single for NAPAC (National Association for People Abused in Childhood) for 2015.
The band (pictured above) is coming to play a couple of gigs in London this October - The Airman in Feltham (Sat. 17th) and Pagan Future`s Samhain Festival, at The Bedford in Balham on Sunday 18th. If you are in the area, how about checking them out.
95Hyde band members Jessica Prouty, Cameron Pelkey, Jon Suh, and Jansen Manning are excited to announce the release of their debut single entitled 'Guts and Glory', on October 20th, 2015. Pre-orders available October 7th. The single from these Boston based rockers, has been composed for extreme motorsports legend, Travis Pastrana's upcoming film, 'Action Figures', which holds its private premiere on October 7, 2015 in Annapolis. The official movie release date is October 20th. It is not everyday a rock band and an extreme sports star team up to create a hard rock song. Pastrana being the cousin of 95Hyde's lead singer and bassist, Jessica Prouty. 'Action Figures' will be released on October 20, 2015 and it will be available to view on Google Play, iTunes, and Amazon Instant Video.
ORE.FM (www.ore.fm) is currently home to hundreds of metal bands around the world including New York, Los Angeles, United Kingdom, Russia, Lebanon, South America, Australia & many others. All music is user submitted and manually approved, allowing them to cultivate a truly authentic underground music listening experience, much like radio but with the geographic freedom to explore other parts of the world completely ad and commercial free. ORE.FM is available for free on both iTunes(http://apple.co/1L0nN8P) and Google Play(http://bit.ly/1cOmvlK).
Keep your ears peeled for a band from the USA called RUCKZUCK. Fronted by Faith Kelly, they are a psychedelic space rock family band. Check out the video to a track of theirs called 'One And Zeros' here. It's different but its kool! And they are about to embark on a USA tour. Dates on our tour dates page.
THEATRES DES VAMPIRES - Italy's leading metal band for all things vampyric - is set to return to the UK in April 2016 for their first UK show in five years. The vampire metal coven, fronted by Sonya Scarlett, has been announced to headline the Midnight Waltz at the Northern Symphony Festival, where they will join the likes of Alwaid, Suddenlash and Orpheum plus a whole range of bands that are still to be announced. A limited number of early bird tickets are still available for £10 from this location. Tickets will be priced at the full price of £15 at midnight 15th November or when all early bird tickets sell out.
WormholeDeath Records launches a new website. Check it out at www.wormholedeath.com.
SEPTEMBER MOURNING is excited to premiere the lyric video for their new song 'Eye Of The Storm' on Loudwire today! Help collect more souls and share this link: www.bit.ly/EOTSLoudwire.
CONTROL THE STORM has joined the SOS FESTIVAL 2016 line up. The event takes place in Radcliffe, North Manchester on 15-17th July 2016.
'Love Will Heal' by O.H. is a gentle ballad and is available from all the normal digital outlets. A lyric video is now available here. This song is rather nice, great vocals from the young lady, so check it out!
VOICES AT MIDNIGHT is a Christian Hard Rock Band from Myrtle Beach, South Carolina. They have recently released an EP, so click here to hear it.
The stunning new song from CRIMSON CHRYSALIS from the new 'Enraptured' album. It is an absolutely beautiful song called 'Sacred Vow'. Check out the video here: www.youtube.com/watch?v=h4YHDzenlIA.
Northern Symphony Festival has announced the first two bands for the 2016 edition of the festival. Spanish theatrical metallers SUDDENLASH is one band that has been confirmed. With a sense of tragedy that laments through their music and a strong sense of talent, Suddenlash are one band that must be seen live. Joining the line-up as special guests are none other than the mystifying French melodic metal band ALWAID. Already with two UK tours under their belts and an appearance at Valkyrian Festival 2014, Alwaid are becoming recognised as one of France's finest musicial exports! Early bird tickets are limited to only 100 and are available for £10 from either www.northernwyntermusic.bigcartel.com or www.northernwynter.bigcartel.com/.
A young lady has contacted me. Her name is LIA and she can best be described as a FEMALE OPERA CROSS OVER METAL SINGER.
She started to study classical singing at the age of 15 at the National Conservatory of Music, however her major vocal coach is Marco Tulio Ceballos, who is also a classical singer and talented in different singing styles from whom Lia learnt the Italian school and different techniques to evolve in music. In regards singing influences, specifically for her vocal technique she states that she learnt a lot from Renata Tebaldi, Anna Netrebko and Maria Callas, however musically she is influenced for a lot of different singers with different singing styles. Check out her myspace here. And check this out - youtube - Killer Eyes.
THE RACK DOLL - here is the video to the awesome track 'Pain In My heart' from the very good album 'Hot City'. Please check the video (and the album) out and support jolly good old independent music. The video can be viewed here.
Blackpool based band ONLY WE REMAIN has seen some changes in personnel. Vocalist Sarah and guitarist Kyle have left the band due to other commitments. Bassist Rachel (AKA Mercury) will now take on vocal duties and they have aquired a new guitarist, Ayrton. The band is continuing to perform as a solid unit and recording tracks for a full length album. And they have just been confirmed to play Rockprest in Preston, this being an open air festival.
The awesome and magical Hereford (UK) based gal SAKARA, has a new website and it can be found at www.ladysakara.wix.com/ladysakara. Furthermore, on this site you will find Sakara's new video 'Serenity' from her most recent album 'Beauty and Bravery'. Please check the website out and support fine independent music.
Here is a link to the new UNDER HEAVEN video 'Don't Hold Back'. View the video here and enjoy.
Here is the new video from Aussie singer/songwriter JEWEL NIGHT. The song 'How Forever' caught our attention some weeks back now and we do rather like it. You can view it here: www.youtube.com/watch?v=zWz3NcAXoQ4. The single can be purchased from here.
GABRIEL is an international, 100% virtual and internet-based collaboration between singer/songwriter Sally Elsey from England, and guitarist/producer Albert Vinasco, an American musician now living in Argentina. Formed in April of 2009, Sally and Albert met via their online participation in the musician community site, Broadjam. Although separated by thousands of miles and the vast Atlantic Ocean, both musicians had common musical roots and influences. And in our quest to continue to release fine independent music, Gabriel will soon be releasing via Ravenheart Music, their latest cd 'UNFORGIVEN', their 5th full length cd in-fact. Furthermore, the title track is now added to our music page here.