Ravenheart Music: Home/News
Ravenheart Music is a website that reviews music and posts news and video links regards Female fronted Rock & Metal music. We also though do have a guy band reviews page.
"Politics tear us apart, music brings us together"
If anybody wants to give us a little something to help Ravenheart's Female fronted Rock and Metal movement, please do :) As a top supermarket over here in the UK says: "every little helps".
There is a radio show presented by Mr DJ Ravenman every Wednesday, to promote the female fronted rock and metal scene. Tracks from albums reviewed on this site, will invariably pick up airplay on this show. The radio show airs 8pm-11pm UK time (that's 9pm-midnight central European time and 3-6pm EST USA). Listen by clicking below.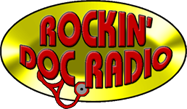 I have a few limited copies of the RAWKFIST albums 'Gardens of Elysia' and 'Stories' for £5.00 each (UK) and £7.00 each (overseas). Paypal payments can be made to dave@ravenheartmusic.com
SITE UPDATES May 28th 2016
A-B Reviews: May 27th - Bella D
C-D Reviews: May 23rd - Conquer Divide
E-F Reviews: May 24th - Erika and Frequency Drift
G-H Reviews: May 22nd - High Fighter
I-K Reviews: May 6th - Ideal Pain
L-M Reviews: May 26th - Lacuna Coil
N-O Reviews: May 12th - Nymphill
P-R Reviews: April 26th - Pvris
S-T Reviews: May 24th - Shadowrise
U-Z Reviews: May 19th - Veil Of Mist
Guy Band Reviews: May 24th - Lamori
Whispering Tales - Ravenheart Music Special Review
Tour Dates - last updated May 26th 2016
Latest Interviews: RAVENIA from Finland - May 11th 2016

I am immensely proud of this interview with UK Gothic Rockers VAMPYRE HEART. Click on link below. It is my very first 'live' interview, maybe my last! :)


RavenHeart Music Interview with Vampyre Heart from D Soul on Vimeo.


AND NOW HERE IS THE NEWS!

Stoner power doom & sludge metal outfit HIGH FIGHTER has just unveiled the first music video from their upcoming debut album 'Scars & Crosses'. The video for the track 'Blinders' can be viewed here .
The band continuing their mix of Stoner Rock, Sludge, Doom, Blues and Metal. The album will released June 10th 2016 on Finland's cult-label Svart Records, and will be available as a 6-page CD Digi Pack, Digital Download & LP Gatefold.
On July 8, HEART will release a new album 'Beautiful Broken'. They are also playing three dates in the UK, June/July in London, Manchester and Birmingham. Dates on our tour dates page or check out the Heart website here.
'MONDOSCURO' will be the title of the EP involving CADAVERIA and Necrodeath, currently in the studio together to complete the mix of what promises to be the most diabolically unusual release of 2016. The title refers to the cinematographic genre "Mondo film" of explicit documentaries, born in the 60s and depicting sensational, bloody and shocking scenes. MONDOSCURO also clearly recalls Mondocane project, the legendary collaboration of Necrodeath and Schizo from which the album "Mondocane: Project One" was born in 1989. The EP will be released in a few months via Black Tears of Death. Stay tuned for more details!
INFRARED from Italy: We reviewed their EP in April and rather good it is too. Here is their first video (a lyric video) to the track 'That Day' - www.youtube.com/watch?v=fVV3kzrS7G0&feature=youtu.be. This track being the second number from the five track EP.
Here is a teaser for the new album 'Trinitite' by PSIDERALICA. In digital stores 06-06-2016, cd version will follow. Click here to view.
DELAIN has just announced they return to the UK and Ireland in November 2016 to support the upcoming album release scheduled for the summer 2016!!! Make sure to catch the band and their energetic live shows - dates on our tour dates page.
It`s a given fact that NAPALM RECORDS will go big and international with its first very own open air festival: ARCH ENEMY, SATYRICON, LACUNA COIL, DEVILDRIVER and MOONSPELL will all play exclusive Austrian shows. Black metal pioneers SATYRICON even boast an exclusive "Nemesis Divina" anniversary set! German power duo MANTAR and popular national acts such as DRESCHER and TUXEDOO are also part of the bill. 12th August is sold out, just a few tickets left for 13th August, so make sure to get yours now! www.metal-on-the-hill.com.
London rockers HEEL has announced that they will be appearing at London's Camden Rocks Festival on Saturday the 4th of June.
Norwegian Symphonic Extreme Metal combo CRETURA: their upcoming Japanese release 'Fall Of the Seventh Golden Star' will be available for the Japanese market on June the 29th via Wormholedeath Japan.
From the south of the Netherlands in Eindhoven; the metal capital of the Netherlands, SHADOWRISE is born; a Symphonic Power metal band inspired by heavy melo-death. With two new band members, Laura Guldemond (Ayreon – The Theater Equation Choir, Robby Valentine) and Yordi Florax the line‐up is complete. Their upcoming debut EP 'Escape from Shadow Island' is recorded at Tomsterproject Studios late 2015. The record contains four tracks of epic power metal; catchy melodies, powerful vocals, blastbeats and beautiful orchestra. The online release will take place the 19th of May and will lead you to the world of Shadow Island.
MR BELLA is excited about returning to the House of Blues on Friday July 1st 2016, even though it's a bitter sweet event. Great line up of bands, but it's their friend Tom's last show with his band SoulSwitch. So why not join MR BELLA for this very special night. Joining them will be their friends in MekaNism and F.I.L.T.H. Just click here or email the band at MrBellaRocks@gmail.com with your mailing address, and they will hook you up with FREE tickets! The band's brand new single 'Don't Tell Me No' is just about ready for release. The shooting for the video is more or less done and the artwork is finished. They are pitching for a June 14th release and can't wait to debut it for you all at the House of Blues show.
LACUNA COIL - new album 'Delirium' due 27th May. The CD was recorded at BRX Studio in Milan between December 2015 and February 2016. The effort was produced by LACUNA COIL bassist and main songwriter Marco "Maki" Coti-Zelati, with engineering by Marco Barusso and additional assistance from Dario Valentini.
HERETIC'S DREAM is a female fronted five piece Rock band that can't easily be labelled as playing anyone type of Rock music! Their music is Hard Rock, Alternative, Progressive and Metal, combining unusual and complex rhythms with a fierce energy, making their music unique! Check out their latest video for the song 'Secret Place', taken from the forthcoming album 'Floating State Of Mind' here: www.youtu.be/JctFa8sjKhI. They will also play at Atlas Weekend Festival, set to take place on July 8-10, in Kiev - Ukraine. More information on Atlas Weekend here.
EVYLTYDE is thrilled to be able to announce a UK support tour with RPG - Reece Percudani Group this coming September! RPG features vocalist David Reece who is well known for his time in Bangalore Choir and ACCEPT and is also the current frontman for Bonfire. The dates are on our tour dates page.
The international progressive metallers UNIVERSAL MIND PROJECT, has just released a music video for the track 'Truth' from their debut album 'The Jaguar Priest'. The album is available now in Europe and North America through Inner Wound Recordings and will be released in Japan on May 25th through Bickee Music.'Truth' features a guest appearance by Mark Jansen [Epica, Mayan], and a link to video can be found here.
ROCKSHOTS Music is excited to announce the release of SOULS OF DIOTIMA's brand new album 'The Sorceress Reveals - Atlantis' on June 10th 2016. The album is a 20 tracks ambitious concept album, recorded at Sweden's Fascination Street Studios mixed and mastered by Jens Bogren (Symphony X, At The Gates, DragonForce). It contains elements of symphonic and progressive metal, but also including surprises, striving to reach new heights, trying to entertain the listeners creating visual images, memorable mental scenes almost tangible just like watching a movie. PRE ORDER ATLANTIS NOW! - www.soulsofdiotima.bigcartel.com. ALBUM PREVIEW - 'Tears of Fury' - www.youtube.com/watch?v=JhrbMgETiyU&feature=youtu.be.
After releasing six studio albums, two remix albums, one live DVD, several singles and several soundtracks, the Russian hitmakers SLOT have signed with Sliptrick Records for the release of their 7th album 'SEPTIMA', due in July 2016.
In early 2014, female singer Nookie (pictured above) was stabbed multiple times in her neck during an autograph session with their fans on a cafй in St. Petersburg. She was rushed to the hospital, where the doctors said that she was "moderately grave", but her life wasn't in danger and she is now back with a vengeance.
Birmingham's premier power metal quartet DAKESIS has been announced as one of two co-headliners at Northern Symphony 2017, the UK's premier festival for all things symphonic metal. With the release of 'A New Dawn' and their recent tours last month in both Finland and the UK, Dakesis are set to reach new heights. Dakesis formed in 2008, with the release of a limited edition four track E.P, they soon followed on with their debut album 'Trial By Fire' in 2011. Following on from their success of this album and extensive touring and festival appearances throughout the UK, the band went on to record their second full length album 'The New Dawn' which was released in March 2016. Northern Symphony will take place at The Venue in Selby on Saturday 15th April 2017. Early bird tickets are set at the low price of £4 and are available from either Northern Wynter Music's BigCartel store or www.Skiddle.com.
Ukrainian modern metal combo AFTERMOON fronted by a young lass named Valeri, has signed a deal for the worldwide release of their debut album 'Phase One' with WormholeDeath Records! The official digital release date has been set for May the 26th.
They explore different genres in their music, such as modern metal, alternative rock and crossover. Symbiosis of different styles: they combine melodic vocals and piano with hard guitar riffs and intense rhythm section, use classical techniques and the variety of modern sound to create a unique mix that exists on the border of various musical genres. Click here for an idea as to what to expect.
London rockers HEEL has released a video for 'Nothing New'. The track is taken from the bands début album 'The Parts We Save' which was released in March. Please take a few minutes to watch the video, which depicts vocalist Margarita and the band being forced into a number of stereotypical musical looks. The video can be viewed at www.youtube.com/watch?v=syTi0mUFSmw.
Hailing from the English Midlands, nature inspired doom band ALUNAH has signed a worldwide deal with SVART RECORDS! Over the course of their three albums – 2010's 'Call of Avernus', 2012's 'White Hoarhound' and 2014's 'Awakening the Forest' – the four-piece have been a constant force of progression into an individualised take on psychedelic and organic heft. Their material has never lacked structure or groove, but with the melodic vocals of guitarist Sophie Day ever at the fore, they keep an eye toward the ethereal as well. Look for them to expand their sonic palette with a brand new album, set to be released in early 2017.
MECHANICAL GOD CREATION fronted by Lucy is currently busy writing new material for the third album, scheduled to be released in 2016.
Montreal Canada's THE AGONIST is pleased to announce they have signed a worldwide deal with Napalm Records. The band is currently in the studio with producer Mike Plotnikoff to record their new album. More info in due course.
Following the news that Margie Gerlitz has been confirmed as new permanent female singer in the band, DEADLOCK has announced the first details of their brand new studio album. For all who missed it – Sabine Scherer has decided to leave DEADLOCK to have more time for her family and her two children. The new album 'Hybris' is set to be released on July 8th via Napalm Records and turns out to be a multi-faceted monster in terms of both shape and content. At the same time it painfully digs through the latest events in the DEADLOCK camp. Despite the tragic death of founder and drummer Tobias Graf (immortalized with a moment of silence on the album) and the departure of singer Sabine Scherer (now replaced by Margie Gerlitz), the megalomaniac creative urge could not be suppressed.
The UK's most contemporary Gothic Punk/Hard Rock band, LESBIAN BED DEATH, has released their new music video for the single 'Evil Never Dies'. Filmed at the historic Crewe Lyceum Theatre, the video sees the band unveil their new stage show and lineup, giving fans a taste of what to expect from their UK & Europe tour later this year. Don't just take our word for it – check out the video for yourself here. 'Evil Never Dies' introduces the world to LBD's new front woman, Sienna Venom, who joined the band at the start of this year, and new lead guitarist, Vik Voodoo, who originally played on Lesbian Bed Death's debut album, 'I Use My Powers For Evil'.
Lithuanian band BERSERKER fronted by Agnieška Volček [female vox] and Kšištof Jusel [Guitar/Growl] is a Melodic Metal band founded on the 7th of March, 2009.
The name of the band is binded with viking era; Berserk (berserker) – is known from historic tales as a fearless scandinavian warrior. With influences such as Nightwish|Ensiferum|Children of Bodom|Kalmah, the band has just signed with Sliptrick Records. We actually reviewed a copy of this album last year which received a 9.75/10 review on this very site, but watch this space.
ALARION presents the official lyric video to the opening track from their forthcoming album 'Waves of Destruction'. The track is titled 'Chains of the Collective' and it can be viewed here. 'Waves of Destruction', which will be released in June 2016 through FREIA Music includes many guests: Damian Wilson (Threshold/Headspace) (on 5 more tracks); Irene Jansen (Ayreon/Star One); Ben Mathot (Epica/Revamp/Xandria); Paul Glandorf (Arjen Lucassen(live)/Semistereo); Tineke Roseboom (Blaze Bayley); Erik Laan (Silhouette).The video is also a taster of the special Alarion album release show June 3rd 2016 at De Boerderij Cultuurpodium, Zoetermeer, The Netherlands, with top notch bands END OF THE DREAM & LA VENTURA​. Alarion will play with a double vocal front of album singers Irene Jansen​ (sister of Floor Jansen of Nightwish​) and Paul Glandorf. More info: www.Alarion.eu.
TARJA on August 5th will release her new album 'The Shadow Self' through the company earMUSIC. And on 2nd May, SKARLETT RIOT released the 5 track EP 'Sentience'.
Canada's very own CELESTIAL RUIN's new EP 'Pandora' is set for release on May 20th to follow their 2012 debut album 'The Awakening'. Before it drops, they have teamed up with PureGrainAudio.com for a FREE download of their first single 'Sense of Exile', which can be heard at the following link: www.puregrainaudio.com/audio/celestial-ruin-sense-of-exile-free-song-download.
The band are also streaming their second single 'Firestorm' that can be heard here. Digital and CD pre-order of the EP will be available as of April 22nd on iTunes and CD at www.celestialruin.com.
Ukrainian female-fronted melodic metal band SCARLETH has just launched new lyric video! Scarleth comments: "Lyric video for one of the most aggressive and heavy songs of the new album is online now! It is 'Double Memory' – futuristic world of altering memories and consciousness. Watch and enjoy". Link here.
Progressive Melodic Metal band TANTAL has started recording of their third LP called 'Ruin'. The band plans to finish the record and release it by the end of 2016. 'Ruin' will contain 10 songs, while by the end of May the band will release their first single 'Denial', which will be available at TANTAL Bandcamp page (www.tantal.bandcamp.com) and Soundcloud page (www.soundcloud.com/tantalofficial).
Edmonton, AB's VAN HALST is proud to announce they will be performing at this year's 2nd annual 'Because I Am A Girl' benefit concert on May 28th in Toronto, ON at the Hard Rock Cafe. The benefit concert features all acts with female musicians in honour of of supporting and raising proceeds for Plan Canada's 'Because I am a Girl' initiative, which helps to create a brighter future for girls in the developing world. For more info on Plan Canada, please click here.
ALPHA OMEGA Management has a pleasure to announce that two of its roster bands, CADAVERIA and MECHANICAL GOD CREATION are confirmed - as headliner and co-headliner - for Voices Of The Succubi - Female Fronted Metal Festival, set to take place on September 17th in Malta.
Swedish Electro band ME THE TIGER will re release their debut self titled album on April 29th. Check out the video to the interestingly titled track 'Pocket Sized Edition Ending' here.
Ulterium Records is proud to announce the release of 'Angel In the Ashes', an all-star charity track for sale with 100% of the income going to feed homeless and refugee families in Greece. The song is being released under the banner PROJECT AEGIS, and was composed by Theocracy songwriter and vocalist Matt Smith. You can watch a studio video with the track below. The track features vocals by Rob Rock (Solo, Impellitteri), Daísa Munhoz (VANDROYA, SOULSPELL), Vasilis Georgiou (Sunburst, Black Fate), Leah McHenry (LEAH) and Matt Smith, as well as a guitar solo by Gus Drax (Sunburst, Black Fate). The artwork was created by Markus Sigfridsson (Darkwater, Harmony). The video to the track can be viewed here, and it can be purchased from www.ulteriumrecords.bandcamp.com/track/angel-in-the-ashes and www.amazon.com/gp/product/B01ECSUF9Q.
LIGHTLESS MOOR is proud to announce that 'Hymn For The Fallen', their latest record will be officially out via Wormholedeath/Aural Music Group through worldwide digital market and CD on June the 9th! A video teaser can be viewed here.
USA Symphonic Metal band MIDNIGHT ETERNAL has just released the video to their track 'Signs Of Fire', from their soon to be released S/T album. View it here.
With the upcoming shows, tours and releases, LEAVES' EYES will introduce their new female singer: Elina Siirala (EnkElination), a Finnish vocalist living in London. Leaves' Eyes and former vocalist Liv Kristine parting ways for personal reasons.
Leaves' Eyes: "Liv was the female voice of the band since the beginning in 2003. Together we toured through 50 countries and 5 continents, moreover we recorded 6 studio albums with outstanding singer Liv. We are full of pride in what we have reached together! From the bottom of our hearts we want to thank Liv for amazing 13 years of being our front lady, the work we have done together and all the passion for music that we shared all these years! We wish Liv all the best for the future, her solo career and other projects! Liv will always be an important part of the Leaves' Eyes history but now we are looking forward to a new chapter and the new musical adventures of Leaves' Eyes!"
NORHOD will be performing at Exit Festival (Explosive Stage) on the 10th of July! Exit Festival (www.exitfest.org) will be held from July 7/10 at the Petrovaradin Fortress; the Explosive Stage will also be blessed with the presence of iconic bands such as Paradise Lost, At the Gates, Raised Fist and Anti Flag...Just to name a few!
Finnish cinematic metal band DARK SARAH (ex Amberian Dawn singer Heidi Parviainen) will release a new album called 'The Puzzle' later this year. The first music video for the song 'Little Men' is just released. Link to the music video here. Musically 'The Puzzle' will continue the cinematic metal sound, but this time a bit heavier and faster, combining different music styles spiced up with black humour and mystical stories with creatures of the Underworld.
The Dutch female fronted band NEMESEA famous for combining rock with electronica to stir up a dark and strangely addictive brew - have fine-tuned this musical combination to perfection on their fourth album 'Uprise'. The guitars and Manda Ophuis' outstanding vocals continue to be the driving force behind the band. The alternative rock trio has several surefire hits up its sleeve, and it's impossible to not be enthralled by the all-encompassing balance between driving rock and soothing ballads. The band has already released a stunning music video for the track 'Forever', view it here.
Ukraine based JINJER create an explosive mixture of groove metal and hardcore flavored with progressive elements. The band featuring powerful frontwoman Tatiana Shmailyuk, has now released the inital details of their third full-length album & Napalm Records debut entitled 'King Of Everything'. The album will be released on July 27th 2016 via Napalm Records. 'Words of Wisdom' is their first video to support the upcoming album, and it can be viewed here.
Swedish Alternative Metal band WE ARE THE CATALYST will release the first single from their highly anticipated second album 'Elevation' on Friday the 15th of April. 'Open Door' (the single) is accompanied by a video shot on location in the Yorkshire Moors UK, during a couple of non show days during the bands UK headline tour back in late 2015. The video can be viewed here. "Elevation is darker, heavier and more emotional than anything we´ve ever done before" says co founder Kenny Boufadene. "It´s been an awesome and intense year for us, touring China and playing festivals and shows in Europe, and all this after we did our very first show in March last year! In between all this we somehow found the time to write and record Elevation, and I think it affected the sound in a really good way".
Turin, Italy-based symphonic Gothic Metal band MISTEYES, has released a lyric video for the track 'Decapitated Rose' from their debut album 'Creeping Time', released by Canadian label Maple Metal Records on April 8th. Formed in 2012, 7-member band MISTEYES describe themselves as "light and dark metal". 'Decapitated Rose' features a special guest appearance by Björn "Speed" Strid from SOILWORK contributing additional clean and scream vocals. Other special guests appearing on the album 'Creeping Time' include Nicole Ansperger (ex-Eluveitie) violin on the track 'Winter's Judgment', and Roberto Pasolini (singer of Embryo) backing vocals on the song 'The Demon Of Fear'. View 'Decapitated Rose' at this location: https://www.youtube.com/watch?v=ouIWycj.
Awesome Female fronted rock band FOREVER STILL from Denmark, has just released a music video for their new single 'Break The Glass'. The single is the first from their full length album 'Tied Down', that has been praised by the international media. The video can be viewed here. Also, the band is touring the UK, dates on the tour dates page.
Here is the new video from RAVENIA. Fronted by vocalist Armi Päivinen, the track titled 'We All Died For Honor' is from their album 'Beyond The Walls Of Death' due 29th April. Watch here and enjoy!
Female fronted Symphonic/Cinematic metal from Australia DARKYRA has cancelled their April Tour through TJ Concerts in Netherlands and Germany. Singer/songwriter Darkyra Black also known as Gina Bafile has been confirmed to have Stage 3 Breast Cancer and will commence Chemo therapy treatments as of late next week. The band will reschedule their tour in a years time. Band comments: "To those that were looking forward to seeing Darkyra live in Europe, we are sorry that we are unable to attend this tour, but we feel that cancelling this trip was the best decision to make at this time and we offer all our love and support to Gina during this tough time".
BELLADONNA has just released 'The Orchestral Album', a selection of 10 songs cherry-picked from their catalogue, completely re-arranged and recorded with a concert orchestra which features many of Ennio Morricone's regular orchestral players. Crowdfunded by their wonderful fan base, this album combines BELLADONNA's noir and passionate tones with Kazakh arranger/conductor Angelina Yershova's luscious and heart-blowing orchestrations to create a deeply emotional journey. Apart from CDBaby and iTunes, the album is also available via Belladonna's webshop here.
BLODWEN from Indonesia have kindly sent us their latest album for review. Titled 'Winter Falls', from the brief bits I have heard, it sounds awesome :)
Check out the video to the track 'For A New World' here. Please support this band, take a look at www.blodwenband.bandcamp.com.
SEPTEMBER MOURNING is proud to announce that they are signed to Sumerian Records! You can get their debut single 'Eye of the Storm' on iTunes. Check the music video out here.
I like ELYSIAN GATES. Their output so far falls nothing short of awesome. Purchase their new track 'Crossroads' at www.cdbaby.com/cd/elysiangates8. And if you have not already done so, their previous music can be purchased via CDBaby too.
Originally, IGNEA was formed in early 2011 under the name PARALLAX, as the first Ukrainian band to play oriental metal. After active rehearsals in summer 2012, the band started working on the debut EP titled 'Sputnik'and it was released June 15th, 2013. In Autumn, 2015, the band changes its name to IGNEA and releases the debut video for 'Alga' single with a full symphonic orchestra. Audio version of 'Alga' also features a B-Side track — symphonic version of 'Sputnik' track produced by Xes Dreams band.
The video 'Alga' has gained over 60,000 views on YouTube within several months. Currently, IGNEA is recording a full-length album and preparing for several gigs in Ukraine and Moldova. View the video to 'Alga' here.
Fans of bands like WITHIN TEMPTATION, NIGHTWISH or XANDRIA should note the 20th of May in their calendars, when VISIONATICA's album 'Force Of Luna' is released through Dr. Music Records! With the fantastic and crystal clear soprano vocals of Amara Avodem, powerful grooves, melodic guitars and impressive orchestration of guitarist Manuel Buhl, bassist Michael Wolnitza and drummer Gerhard Spanner, the band is heading to be the spearhead of the genre! Check them out here.
The new RACK DOLL album is now available worldwide - distribution has been arranged by Ravenheart Music via Code7/PlasticHead. The opening title track from the cd can be heard here.
The French atmospheric post-doom metal band ANGELLORE, has released a new official lyric video for the awesome song 'Inertia' from their album 'La Litanie des Cendres'. View it here. Also 'La Litanie des Cendres' can be streamed for free on Bandcamp at www.angellore.bandcamp.com. Furthermore, the Collector's Edition Digipack, an elaborate and unique CD packaging printed on artistic paper, can be purchased both from Bandcamp or in the best stores in Europe, distributed by Season of Mist.
Want to hear an awesome track from the lovely NINA ROSE. Well click away to your hearts content here.
PERSONA is a female fronted metal band from Tunisia fronted by Jelena Dobric. They have just released on YouTube a track from their forthcoming album 'Elusive Reflections' (due Feb 12th), and the track is bloomin' good!!.
The track is called 'Forgotten' and that can be listened too here. There are links on this YouTube page to other tracks from the band. Watch for a review of their new album soon!
Stephen Clarke/Thinman is releasing a single called 'I Do' from his forthcoming album 'Torn Pages'. It features the vocals of my mate SAKARA, and will be available from 1st Feb via Bandcamp.
FALLEN ARISE is proud to announce the release of the new lyric video 'The Curse Of Adeline', taken from the latest album 'Adeline', released by Rock Of Angels Records. This song is the first part of the album's concept, the beginning of the story of "the girl with those innocent eyes....." The video can be viewed here.
ASYLUM PYRE havs posted a brand new video clip for a song off their latest album 'Spirited Away'! Watch the 'Unplug My Brain' video, directed by Cécile Delpoïo here. It's the second video off the latest album, and follows the 'Only Your Soul' video, which is available here. ASYLUM PYRE is currently on European tour with Luca Turilli's Rhapsody.
Danish band FOREVER STILL: Their new album 'Tied Down' is now available. Check it out here.
Hailing from Kotka, Finland, female-fronted quintet CRIMSON SUN play modern melodic metal with an 'in your face attitude'. The band has released an official video for their new single 'Awaken'. The song appears on their new album 'Towards the Light', which was released worldwide last August via Maple Metal Records. You can view 'Awaken' at this location: www.youtube.com/watch?v=_Am2U_YUpSY&feature=youtu.be.
Montreal, QC female fronted symphonic viking metal band VALFREYA, are reaching out to fans and friends for advance support via an Indiegogo campaign. This is to aid in recording and releasing their 2016 album 'Promised Land', to follow up 2013's 'Acoustic Chronicles' and 2012's 'Path To Eternity' released via Maple Metal Records. A preview of two demo tracks off the album have been posted at the following links below. 'Great Sons of Warlord' - here and 'Peuple du Nord' - here.
The Indiegogo campaign will offer fans various perks in return for their support starting from as little as $5 for a farmer's fealty to up to $550 for the raiders plunder. Full details can be found here.
After a period of relative silence, LENORE S.FINGERS is ready to come back with a very ambitious album, more mature, complex, decadent and professional than what the already great debut 'Inner Tales' has represented. It will be titled 'All Things Lost On Earth', an Ariosto's quote from the poem 'Orlando Furioso', and it will be released probably in the 2016 fall.
It's been a bit quiet in the CORNERSTONE camp recently, but there is some amazing news: the band is busy at the moment with the recordings for their new album, and HARRY HESS, a Canadian producer and also singer with the awesome AOR/Melodic Rock band HAREM SCAREM, is also involved. Anyway, the new album (working title: "Reflections"). is scheduled for release 20/05/2016.
Romanian Female-fronted Modern Melodic metallers BETWEEN COLORS release their first official video, for the song 'Killswitch'! It can be viewed on YouTube by following the link: www.youtube.com/watch?v=Sjss1BcqHM4. Between Colors came to life in 2012 in Bucharest, Romania, drawing from diverse influences such as symphonic metal, nu metal, industrial metal, metalcore, and bands such as Sonic Syndicate, Evergrey, Korn, White Zombie, Lacuna Coil, Killswitch Engage, In Flames, Nightwish, and Peter Tagtgren's Pain. Here's a clip of their song, 'Absent' live on one of the biggest stages on Bucharest, rousing the crowd: www.youtube.com/watch?v=ElFWDOKHVvg.
ONYRIA's Simon J. Gillman, Helena and Benjamin Kiem are very pleased to announce that Alessandro Magnani has joined the band on a full time basis. Alessandro will be behind the drum kit for Onyria's future studio releases as well as their live dates which will take place during spring and summer 2016.
"Alessandro's an extraordinary drummer and a good friend, and we are very happy to take him on board. His drumming took the songs of our debut album 'Break The Silence' to another level. We can't wait to perform these tunes live!" Magnani is a well-renowned drummer and instructor in his hometown, Mantua, where he currently lives. Also, the band has a new website at www.onyria.org.
News from INFY: Her 'A Mortal's Tear' (9/10 Ravenheart review) album launch gig was sold out, and regrettably many couldn't enter the venue; but there is good news! Infy has decided for the sake of the people who couldn't make it, to create an unexpected following event! Information here. And tickets can be got from https://tixwise.co.il/he/infysnow. There is over 15% discount on the tickets to those quick enough to be of the first 100 ones to get one! Those of you who support Infy further by getting a full priced ticket prior to the gig's day, will get a FREE 'A Mortal's Tear' download as a gift! Here is how the first Infy stand-alone gig started! Check out the video here!
A band that has caught our attention here at Ravenheart Music is MOANING SILENCE from Greece. Their main composer is Christos Dounis with female vocals from Aimilia Papatheochari.
Natalie has already reviewed their album and we do feel that the CD is well worth checking out. The album can be ordered here.
ROxIRcLE is a four-piece, Devon-based alternative rock band fronted by Deanna Royle. Formed in 2009 they have released four albums (Night of the Vampire, Obsession, This Deadly Game and Live in Wellington), played hundreds of gigs and in May, their track 'Slowly Coming Down', became the official fundraising single for NAPAC (National Association for People Abused in Childhood) for 2015.
The band (pictured above) is coming to play a couple of gigs in London this October - The Airman in Feltham (Sat. 17th) and Pagan Future`s Samhain Festival, at The Bedford in Balham on Sunday 18th. If you are in the area, how about checking them out.
CONTROL THE STORM has joined the SOS FESTIVAL 2016 line up. The event takes place in Radcliffe, North Manchester on 15-17th July 2016.
'Love Will Heal' by O.H. is a gentle ballad and is available from all the normal digital outlets. A lyric video is now available here. This song is rather nice, great vocals from the young lady, so check it out!
VOICES AT MIDNIGHT is a Christian Hard Rock Band from Myrtle Beach, South Carolina. They have recently released an EP, so click here to hear it.
A young lady has contacted me. Her name is LIA and she can best be described as a FEMALE OPERA CROSS OVER METAL SINGER.
She started to study classical singing at the age of 15 at the National Conservatory of Music, however her major vocal coach is Marco Tulio Ceballos, who is also a classical singer and talented in different singing styles from whom Lia learnt the Italian school and different techniques to evolve in music. In regards singing influences, specifically for her vocal technique she states that she learnt a lot from Renata Tebaldi, Anna Netrebko and Maria Callas, however musically she is influenced for a lot of different singers with different singing styles. Check out her myspace here. And check this out - youtube - Killer Eyes.
THE RACK DOLL - here is the video to the awesome track 'Pain In My heart' from the very good album 'Hot City'. Please check the video (and the album) out and support jolly good old independent music. The video can be viewed here.
The awesome and magical Hereford (UK) based gal SAKARA, has a new website and it can be found at www.ladysakara.wix.com/ladysakara. Furthermore, on this site you will find Sakara's new video 'Serenity' from her most recent album 'Beauty and Bravery'. Please check the website out and support fine independent music.
Here is a link to the new UNDER HEAVEN video 'Don't Hold Back'. View the video here and enjoy.
Here is the new video from Aussie singer/songwriter JEWEL NIGHT. The song 'How Forever' caught our attention some weeks back now and we do rather like it. You can view it here: www.youtube.com/watch?v=zWz3NcAXoQ4. The single can be purchased from here.
GABRIEL is an international, 100% virtual and internet-based collaboration between singer/songwriter Sally Elsey from England, and guitarist/producer Albert Vinasco, an American musician now living in Argentina. Formed in April of 2009, Sally and Albert met via their online participation in the musician community site, Broadjam. Although separated by thousands of miles and the vast Atlantic Ocean, both musicians had common musical roots and influences. And in our quest to continue to release fine independent music, Gabriel will soon be releasing via Ravenheart Music, their latest cd 'UNFORGIVEN', their 5th full length cd in-fact. Furthermore, the title track is now added to our music page here.