Ravenheart Music: Home/News
Ravenheart Music is a website that reviews music and posts news and video links regards Female fronted Rock & Metal music. We also though do have a guy band reviews page.
"Politics tear us apart, music brings us together"
Our reviews are done mainly by myself (Ravenheart Dave), with help from my UK friends - Kidderminster based self confessed Slayer nut Hannah Cooper and Chelmsford based, formerly a north London girl Natalie (The Nugget) Gold.
If anybody wants to give us a little something to help Ravenheart's Female fronted Rock and Metal movement, please do :) As a top supermarket over here in the UK says: "every little helps".
There is a radio show presented by Mr DJ Ravenman every Wednesday, to promote the female fronted rock and metal scene. Tracks from albums reviewed on this site, will invariably pick up airplay on this show. The radio show airs 8pm-11pm UK time (that's 9pm-midnight central European time and 3-6pm EST USA). Listen by clicking below.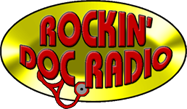 SITE UPDATES Feb 17th 2017
A-B Reviews: Feb 4th - Ambra Rockess
C-D Reviews: Feb 13th - Chronicode
E-F Reviews: Jan 20th - Evereal
G-H Reviews: Jan 20th - Huldre
I-K Reviews: Dec 19th - Invocation Array
L-M Reviews: Feb 14th - Lanthanum
P-R Reviews: Feb 16th - Primer
S-T Reviews: Feb 14th - The Lust
U-Z Reviews: Jan 16th - Xandria
Guy Band Reviews: Jan 23rd - Mono Inc
Whispering Tales - Ravenheart Music Special Review
Tour Dates - last updated Feb 17th 2017
Latest Interviews: SERPENTYNE from ENGLAND - Feb 2nd 2017

I am immensely proud of this interview with UK Gothic Rockers VAMPYRE HEART. Click on link below. It is my very first 'live' interview, maybe my last! :)


RavenHeart Music Interview with Vampyre Heart from D Soul on Vimeo.


SNIPPETS OF NEWS/VIDEO LINKS!

Explosive Canadian Hard Rockers, KOBRA AND THE LOTUS has completed work on their new album and Napalm Records debut 'Prevail I'. The album is set for release on May 12th! Listen to the new single 'Gotham' here.
MY OWN GHOST, a rock band from Luxembourg and the Finnish record label Secret Entertainment continue their co-operation. The second album named 'Life On Standby' is released April 7th 2017. The album is produced by Hiili Hiilesmaa (HIM, Apocalyptica, Amorphis, etc.) and mastered by Svante Forsbäck (Rammstein, Sunrise Avenue, Bullet For My Valentine, etc). Their critically acclaimed debut album 'Love Kills' was released in 2014 also by Secret Entertainment. The band just released a music video from the album and it can be seen here.
After about a year of writing, rehearsing and recording, END OF THE DREAM from The Netherlands can finally announce that their second album 'UNTIL YOU BREAK' will be released on May 11th! Presale starts tomorrow (Friday 17/2) at 10:00 CET.If you Pre-order the album, you will get a SIGNED copy delivered to your home a few days before the release date! The album will have eleven tracks, with about an hour of music.
Frontiers Music Srl is happy to announce the release of ADRENALINE RUSH'S second album, 'Soul Survivor' on April 21, 2017. Following the successful release of the band's 2014 self-titled debut album, Adrenaline Rush are now ready to unleash their next infectious slice of hard, sleaze, melodic rock on the rock 'n roll masses! This time, blond bombshell vocalist Tåve Wanning mainly collaborated with Fredrik Folkare (FIRESPAWN, UNLEASHED), who brought fresh influences to the table that fit very well with Tåve's ideas. The band is set to perform a few club gigs in Sweden, before appearing at the 4th annual Frontiers Rock Festival in Milano, Italy, on April 30th.
Hailing from Turin, Italy, 8-member Symphonic metallers AEVUM with female vocals from LUCILLE NIGHTSHADE, has signed with Canadian label Maple Metal Records to release their sophomore full-length album 'Dischronia' on March 17th Worldwide (and in the Youtube Aevum channel). As part of the deal, Maple Metal Records will re-distribute the band's 2014 debut album 'Impressions', plus previously released material from the band's two EPs "Celestial Angels" (2008) and "Nova Vita" (2012).
On January 27 RAVENSCRY released a video for their track 'Oscillation'. The song features on the band's upcoming album entitled 'The Invisible', which is out on February 24, being the first concept album from the band. This will be their third work after 2014's 'The Attraction of Opposites'. The Oscillation video was directed by Max Valerio and it can be viewed here.
Eclectic female fronted metal band TANTAL, fronted by Sofia Raykova reveals cover artwork for their new album which is titled 'RUIN'.
As usual for the band, the 10 track album will contain a lyrical concept.
ASHES TO FALL is a Hard Rock Act from Fayetteville Georgia fronted by 16 year old Clarice Keilani. View the video to their song 'Speak In Circles' here.
Greek Symphonic Metallers FALLEN ARISE fronted by Fiona Creaby, have been confirmed as special guests on PARADISE LOST'S Russian shows in May 2017.
Female-fronted Finnish metallers CRIMSON SUN will join AMBERIAN DAWN's 10th Anniversary Tour, performing 10 shows in Europe in Feb. The 2017 Tour will include stops in the UK, Germany, Belgium, Switzerland, and the Netherlands. Spanish symphonic metallers DIABULUS IN MUSICA will be direct support to Amberian Dawn on the Tour.
XANDRIA has a soundtrack-like, orchestral finesse inherent to the compositions, echoed by pounding groove and sophisticated shredding. You can experience it for yourself with the brand new music video for the track 'Call Of Destiny' HERE. And yes, we can fully understand if you can't get enough of XANDRIA! So check out their latest lyric video for 'We Are Murderers (We All)' feat. Björn Strid (SOILWORK) HERE.
This coming October marks thirty years since the release of the 'Heaven On Earth' album from BELINDA CARLISLE. So to mark the occasion, she is going to do a short UK tour themed around the record - the dates are on our tour dates page.
EMERALD MIND play a unique mixture of power and progressive metal with one of the most professional female vocalists on the Russian metal scene, Svetlana Vysotskaya. The band has released a new video for the song 'Astronaut In Her Space' from their second album 'Civilization'. This song draws parallels between the depths of the universe and a human mind. One person explores the other one like a spaceship, drifting among the space. Anyway even if you are far from philosophy you can just enjoy powerful riffs, catchy melodies and exceptional vocal of the beautiful Svetlana! View it here.
Check out Russian band D-SENSE. The video to the track 'Sin In Your Eyes' can be seen here.
Check out the rather cool Italian Band FIVE WAYS TO NOWHERE, who are fronted by Charlotte S. Their YouTube channel can be found here.
The band is a powerful blend of loud guitars, aggressive and groovy riffs, a scratchy voice with catchy melodies all driven by a neurotic rhythm section. Sounds cool to me!
MORLAS MEMORIA has a cool crowd funding campaign! Check it out here. Their previous work 'Follow The Wind' won many plaudits. So I really look forward to any new music from this German band.
TEMPERANCE with string quartet and choir, will be recording a live DVD, with tunes from their latest album 'The Earth Embraces Us All'. Date: Saturday 29 April at TEATRO SOCIALE, PIAZZA VITTORIO VENETO 3, ALBA, CUNEO, ITALY. This will be an amazing live experience.
Italian/British rock/metal band ONYRIA has announced a comeback. The band is excited to announce that they have reformed with their original line-up and will continue to write, perform and record both original and cover songs in the immediate future. Their new single, 'Alone', has been released worldwide on January, 9th 2017. Enjoy the video here!
BLACKDOWN MUSIC and BARE INFINITY are thrilled to announce the release date for the NEW album, 'THE BUTTERFLY RAISER', available everywhere on the 3rd of March 2017. The album is BARE INFINITY's 3rd studio release and signifies the bands return with this killer 12 Track album, boasting guest musicians Albert Dannenmann ( Ex-Blackmores nights), Ioannis Maniatopoulos ( TriState Corner), Max Morton (Morton Band) and Sarah Wolf (AfterTime). The album offers a combination of beautifully balanced melodies, folk elements and heavy guitar riff-work, all highlighted by Ida Elena's mesmerising vocal talent. The production has been mixed and mastered by Max Morton at Morton Studios (Ukraine).
ALPHA OMEGA Management has a great pleasure to announce that two of its roster bands, A NEW TOMORROW and FALLEN ARISE (fronted by Fiona Creaby), are confirmed as support acts for FATES WARNING's "Theories of Flight Tour 2017" in Europe. Details regards FALLEN ARISE on our tour dates page.
The Female Metal Event - FEMME is from 22nd September - 24th September 2017 in Eindhoven (The Netherlands). On stage include: DELAIN, EDGE OF PARADISE, MAYAN, THEATRES DE VAMPIRES, WEEPING SILENCE, VETRAR DRAUGURINN.
UNRULY CHILD is a fave band of mine fronted by Marcie Free. They have a new album due in February via Frontiers titled 'Can't Go Home'. View the lyric video to the track 'The Only One' from this very album, here.
DUST IN MIND is back and are auguring a heatwave for the upcoming spring! After their great debut-album 'Never Look Back' there will be a new album, namely 'Oblivion' due to drop April 7th. View the video to the track 'Speading The Disease'from the new album here.
ASHES TO ASHES official video for the song 'Once Upon a Time', taken from 'Urania' (2016, Epictronic), is out now via Vevo! The song has been re-recorded with the new singer Giulia Sarpero. View the video here.
Another video to enjoy. The band is BRIGHTSTORM from Brazil and the track is called 'Walk', lifted from the album 'Through The Gates'. See the video here.
Canadian Gothic rockers VAN HALST are recording the follow up release to their debut album 'World of Make Believe' with famed Canadian producer Arnold Lanni, best known for his work with Our Lady Peace, Finger Eleven and Simple Plan. VAN HALST released 'World of Make Believe' on March 4th, 2016 to great acclaim from the Canadian music scene. For more news, watch this space.
Hungarian female fronted metallers ANN MY GUARD, has just released a new lyric video for the song 'Hekate', which is taken from their forthcoming album 'Ourania'. The album is due out on January 13, digital and January 27, 2017 as CD via Rock'N'Growl Records. View the video here.
THE MURDER OF MY SWEET: Frontiers Records has released the song 'Personal Hell' from forthcoming album 'Echoes of The Aftermath' due January 27th. The track can be viewed on YouTube at the link here: www.youtube.com/shared?ci=b-Mc0w3elx8.
Epictronic and Wormholedeath Records are proud to announce that ARSENIC UNBIRTHDAY's official video for the song 'Another Sin To Hide', taken from 'Ravens and Writing Desks' E.P. (2015, EPICTRONIC), is now out via Vevo! View it here.
The track 'Questions' from VAN HALST: The band has released a video which is in support of their debut album 'World of Make Believe' released this past March. The video emphasizes to viewers a strong message to take action against domestic violence and rape culture, among many other issues that vocalist Kami Van Halst writes in her socially conscious lyrics. You can watch the video at the following link: www.youtube.com/watch?v=8fx7AGNqYew.
After almost 3 years from the release of its last work, 'The Attraction of Opposites' (May 2014), RAVENSCRY has announced the release date of its third studio album: 'The Invisible'. It will be a concept album and it will be released on February 24 2017. Consisting of 19 tracks, Ravenscry has renewed its style again, accepting the challenges due to the composition of a concept album, but without renouncing to their distinctive sound. There are a lot of heavy riffs and peculiar vocal line, but be ready to listen to something different. The single extracted from the new album will be 'Oscillation'. It will come with an official video, which will be shot in mid-December
Let's have a bit of Stoner Rock - yay! Here is the link to BEEF SUPREME's new EP 'Witchcraft In School'. Have a listen - why not? www.soundcloud.com/beefsupreme-2/sets/witchcraft-in-school. Also check out their website here where you can download their music.
News from German band BEYOND THE BLACK: They will be releasing a special 17 track edition of their most recent album 'Lost In Forever' on January 13th.
News from the KILL FOR EDEN camp. The London band has released the single 'Love You So' from their forthcoming album 'PETTY CRIMES', due April 2017. There is also a video to the said track, and that video can be viewed here.
EDENBRIDGE: New album due Feb 17th 2017 via Steamhammer/SPV titled 'The Great Momentum'.
It will be released as 2CD digipack, 180g gatefold colored double vinyl, download, stream and as a boxset, limited to 500 copies including 2CD digipack, double vinyl, signed autograph card, mousepad, A1 poster, button, sticker and patch - phew!
Who is ready for an epic, Symphonic Metal album with duel male and female lead vocals?!?!? 'THE UNREVEALED SECRET' from Italian band ETERNAL IDOL is coming Dec 2nd via Frontiers Records! Enjoy the music video for 'Another Night Comes' here.
AETERNITAS has posted a video with the acoustic version of the title track of their latest album 'House Of Usher', enjoy it here.
The new singer of French Band ASYLUM PYRE is OXY HART. The band has already worked on several songs with her. Prepare for a huge blow of power and subtlety.
'Circles On The Water' is a sweeping, atmospheric ballad from Russian band SLOT, that explodes into raging guitar & vocals that encapsulate singer Nookies fantastic vocal range, and the bands direct song structures. The video is their most ambitious to date with powerful images and a specific story line, that capture the mood and message of the song. This is yet another tremendous track from the album 'Septima', released on Sliptrick Records earlier this Spring. View it here.
A band that has just sent me some information: They are EXCELSYUM from Nicaragua, fronted by Lucia Espinoza. They were formed in 2012, are young ageing from 19 to 25 and they play Progressive Symphonic Metal. Check out their YouTube channel here.
Silence was reigning the camp of Finnish heavy metallers BATTLE BEAST, during the last weeks. But now this tranquillity has come to an end - the band with frontwoman Noora Louhimo has returned and are set to release their fourth studio record titled 'Bringer Of Pain', on February 17th, 2017 through Nuclear Blast Records! Recorded and produced at JKB Studios by keyboardist Janne Björkroth, the 10-track album was also mixed by him alongside Viktor Gullichsen and Mikko Karmila, while mastering was done by Mika Jussila at Finnvox Studios.
I have been chating with Anna Holtz, singer with the band Desdæmona. Check this link out and consider supporting: www.facebook.com/events/1758659704396672/?active_tab=discussion.
After a three-month production period, CORNERSTONE has released their first video from the new album 'Reflections'. The clip for the track 'Last Night' is now available on various online platforms. At the moment it seems like the song is on the way to the official sales charts, so if you want to support Cornerstone, you may download 'Last Night' on itunes, amazon and Google Play. The video can be viewed here.
WINDSHADES fronted by Chiara Manzoli is ready to release their debut EP, titled 'Crucified Dreams' on November 18th, 2016.
The EP will be available digitally on iTunes, Spotify and all the major download platforms. The video trailer can be viewed here.
HEART AVAIL from Spokane, WA. are soon to release a five track S/T EP, of which the first single, 'Pink Lace' has been released on video. That video can be viewed here. A second track, 'Broken Fairytale' can now also be viewed here. The EP actually gets released 9th December.
ASHES TO ASHES is proud to announce the addition of new singer Giulia Sarpero. To celebrate, the band has re-recorded the songs 'Nymph' and 'Once Upon A Time' taken from their new album 'Urania' with Giulia. The songs have been released via Soundcloud and can be streamed HERE.
SKILLET....'I Want To Live' from their new album 'Unleashed'. Listen to it here.
One of the most successful songs from SCARLET AURA's the 'Falling Sky' album - 'My Own Nightmare' - has a video out now!!! It is on YOUTUBE and you can watch it here. It can also be viewed in 3D!
Italian progressive rock/metallers HERETIC'S DREAM has premiered a new video for the song 'My Epiphany', taken from their new album 'Floating State Of Mind'. The video was directed by Adriano Giotti. Watch 'My Epiphany' here.
Denmark's leading symphonic metal outfit AKOMA has recently signed with Massacre Records, and will release its debut album 'Revangels' on January 13, 2017! With the new album, AKOMA wants to show their fans a new side of the band while staying true to their signature sound. From atmospheric sounds and soprano vocals to epic battle horns and heavy guitar riffs, 'Revangels' has it all! Keep your eyes open for further album details, which will be released soon!
AEVERIUM will support DELAIN at 4 shows on their "Moonbathers Tour" 2017 in the Netherlands!!!!
UK Band SERPENTYNE has recently released their new album 'The Serpent's Kiss'. The album is available from the band or can be purchased from this website. Their previous albums 'Myths and Muses' and 'Stella Splendens' can also be purchased here too.
TANTAL (progressive metal with female vocal) has published the second single 'A Hopeful Lie' from their upcoming brand new album 'Ruin'. Lyric video is available here. The song is streamed at Bandcamp page here.
Universal via Concord are pleased to announce EVANESCENCE'S first ever career spanning vinyl box set encompassing their studio albums, 'Fallen', 'The Open Door' and 'Evanescence' and for the first time ever, the commercial debut for the previously unreleased demo album 'Origin'. The bonus LP, 'Lost Whispers', collects all the official b-sides and features the studio version of the sought after tour intro 'Lost Whispers' and the first new Evanescence studio recording in years, 'Even In Death (2016)' - release date for single TBC.
Australian female fronted symphonic/cinematic metal band DARKYRA has signed deal with Sliptrick records! After the successful release and rave reviews of two high production studio albums (a solo project of Gina Bafile under the name Darkyra Black), Darkyra Black was thrown into the spotlight as a strong emerging artist within the world of female fronted metal and rock, fueling the desire of talented singer Gina to take the music on the road.In 2015 the focus was to project the brand as a complete band which led to the recent name adjustment from 'Darkyra Black' to 'Darkyra', and with the new found Australian members the transition from solo artist to a working band was complete.Keeping within the traditional Darkyra Black style, the relatively young band begin their creative journey together. With a new album concept on the horizon, their very first collaboration, 'Against all Odds' is now taking shape.
Brazilian band BRIGHTSTORM has a new song titled 'Walk'. The video to this newie can be viewed here.
FORBIDDEN LORE is a Greek Symphonic Metal band from Thessaloniki, formed in Jan 2015 by Timoleon Adamopoulos(guitars), Georgia Mavrantza(vocals) and Argirios Tsagkalidis(bass). The band's music style is Symphonic Metal combined with soundtrack and progressive elements. Now it's time for the band to release their very first self-titled EP-CD, which includes 3 songs which will be reviewed here soon. Meanwhile, to get a taster, check out the track 'Grace In Our Fall' here.
On 8th October LILYGUN released a single called 'Inside', and was the last song singer Anna-Chistina wrote before suffering from a Subarachnoid Brain Haemorrhage. The song is a good un with a catchy chorus showcasing Anna-Christina's awesome pop/rock vocal style. The number is taken from the forthcoming album 'Strength and Grace'. It can be purchased from all normal digital outlets.
Two of Europe's finest metal exports and Napalm Records recording artists the mighty HAMMERFALL and DELAIN have joined forces for a Co-Headline North American tour, set for spring of 2017.
Hailing from the English Midlands, stoner doom outfit ALUNAH is finally back in the studio recording a brand new album, which is set to see the light of day in early 2017 on Finland's cult label Svart Records! Look for them to expand their sonic palette with their upcoming album 'Solennial', set to be released in early 2017, and see them build on what they've accomplished before in their rich, engaging sound that seems to be always wandering and never, ever lost.
NERANATURE (ex Darzamat female vocalist's project) is working on their third album. Here is the band's new single entitled "Słowiańska łza" (a Slavonic tear): View it here.
Welcome to the FOURTH CIRCLE, where epic Tunes encounter hard Riffs, and where the charming voice of Audrey Adornato is carrying the ears and hearts of their fans from the third to the fourth dimension. The glorious new album of FOURTH CIRCLE is named 'Elements' and therefore is again taking account of the magical number "four". Since where fire, water, air and earth interact a wholly new world of massive orchestral sound is about to emerge. And yet, the five musicians from France undeterredly follow that path, while they are firing a salvo of 13 powerful tracks consisting of guitar-riffs meeting skincrawling orchestral elements. FOURTH CIRCLE are integrating themselves seamlessly into the force of nature of symphonic metal. So, who ever istens to 'Elements', will surely find more than four enrichments for his/her personal favourite-list.
After the successful release of XANDRIA's latest masterpiece 'Sacrificium' and their spectacular EP 'Fire & Ashes', the band is ready to unleash their latest effort in terms of fantastic and epic symphonic metal: Please welcome the highly anticipated brand new album entitled 'Theater of Dimensions'!
The album will be released worldwide on January 27th 2017 via Napalm Records.
LEVANIA is proud to announce that their upcoming single & official video 'Memory' (original track taken from the album "Carousel" by Deplacement and arranged by Levania), is now available via Wormholedeath Records/The Orchard and Vevo! View it here.
Frontiers Music is very pleased to announce the launch of a new musical partnership between singer ANETTE OLZON and producer/songwriter/guitar player Jani Liimatainen for a new studio album. Frontiers looks forward to releasing this record in mid to late 2017!
Canadian Hard Rockers, KOBRA AND THE LOTUS recently signed a worldwide deal with Napalm Records. They are set to release their fourth album and Napalm Records debut Prevail I + II as two separate volumes of a double album. The first part will be released in February 2017 with the second part to follow in October of 2017. But don't worry as today KOBRA AND THE LOTUS are debuting their new single "TriggerPulse" taken from Prevail I. Check out the exclusive premiere here.
SAECRED SPIRIT - Is a new exciting Swedish female fronted project. Anuviel features on Vocals & Keyboards, with: Lars Chriss - Guitars & Drums (Lion's Share, Seven), Andy Loos - Bass (Glory, Lion's Share, Seven), Jeff Paris - Backing Vocals (Mr. Big, Vixen, Y&T)... Music & Lyrics by: Anuviel. Debut single and video 'Unbreakable' can be viewed here - awesome!!
The global metal scene recognizes ALISSA WHITE-GLUZ for her unforgettable and inimitable work as the vocalist of iconic metal band ARCH ENEMY. The versatile singer has worked steadily in heavy bands for half her life. Now she is doing something new. It's an entity dubbed simply 'ALISSA' and her brand new solo project has now been worldwide signed by Napalm Records. She will however, remain firmly installed in her role as the frontwoman of Arch Enemy. That status has not and will not change. 'ALISSA' is more of a musical collective, led by White-Gluz and featuring contributions from her wide network of also-talented friends. The album is already scheduled for 2017 and tour dates will follow around the album release as well. Stay tuned for many more exciting details & info to follow!
Spyla is no longer with FALLEN ARISE. She decided to follow other activities and we at Ravenheart wish her all the best! The band's new singer is Fiona Creaby from the U.K., she is also singer with APPARITION.
She will join Vlasis Katsaounis who will handle all male vocal duties.
BETH HART is an American singer, songwriter and musician from Los Angeles, California. She rose to fame with the release of her 1999 single 'LA Song (Out of This Town)'. Now in 2016, she releases the track 'Fire On The Floor', the lyric video can be viewed here. What a voice!!
SORRONIA's back with new members, a new EP and a brand new lyrics video! The band's newest song 'Forsaken Tale' is now available, together with a brand new lyrics video that can be viewed here. Sorronia's new EP, the forerunner of the band's second full length album, 'Forsaken Tale', will be available from October here. There are gonna be three tracks on this EP, all with freshened, stronger sound and brand new melodies. The band's next LP meanwhile, is expected to be released in 2017.
CRYSTAL VIPER is back! The Polish Heavy Metallers are returning after a 4 year absence, which was caused by the health issues relating to the band's front woman and founder, Marta Gabriel, and which placed the future of CRYSTAL VIPER into question (last year Marta underwent surgery of her nasal and facial sinuses). "The witch is back" however, sounding stronger, heavier and louder than ever before! On February 17, 2017, AFM RECORDS will release CRYSTAL VIPER's new concept album entitled 'Queen Of The Witches'. Watch this space!
HUMAVOID music video 'Coma Horizon' is out now. Weird breakdowns, dissonant piano hooks and haunting vocal melodies. Influences ranging from extreme metal to modern pianism and jazz fusion. That's what Humavoid's made of! Watch it on Youtube: www.youtube.com/watch?v=V9duciRi2EA. Also available from the major digital outlets.
SOS Festival is thrilled to announce the first 9 bands for their 2017 edition, the 10th in their history. And among those bands will be PYTHIA now fronted by Sophie Dorman. The fest will take place 14-16th July at he Longfield Suite, Prestwich, Manchester. For more info, visit www.sosfestival.net.
INFY's new video is up. View it here, and yep, they still smash guitars on stage, or she tries too :) Love it!
Sander Gommans [After Forever] and the Dutch/Brazilian band PHANTOM ELITE are coming with full power to breathe fresh air into the female-fronted metal scene. Intense and powerful vocals by Marina La Torraca [Avantasia live], in-your-face guitars by Ted Wouters and Goof Veelen, unique keys and orchestration by Erik van Ittersum [The Theater Equation], and furious groove-heavy drums by Eelco van der Meer [Stream of Passion live]. These young, talented, and experienced musicians are kicking the doors wide open with the lyric video for their debut track, 'Siren's Call' - view it here.
BENEATH MY SINS fronted by Emma Elvaston is a French Symphonic Metal band founded in January 2016. In December 2015, the members of the last line-up of the band EVOLVENT decided to create a new band closer to their ambitions and their approach to music. Thanks to the experience learnt with Evolvent, Beneath My Sins now offers Symphonic Metal that is more mature and exploring all the possibilities of the kind. Recently, the band released their first single and music video entitled 'From The Flames', view it here.
UK Symphonic Folk Metal band SERPENTYNE fronted by Maggiebeth Sand, have kindly sent me some info about what to me sounds a rather awesome band. Here is a link to their video 'Helen Of Troy'. It can be viewed here.
Also, the band's website can be checked out at http://www.serpentyne.com. Their new album (their 3rd in-fact) titled 'The Serpent's Kiss' is due to be released end of September.
NINA ROSE...I so love this musician. Here is the link to her new video "I'M COMING HOME". Click here to view.
German heavy metal giants POWERWOLF and Dutch symphonic metal stars EPICA are teaming up for an European tour in early 2017. This impressive co-headline tour comes in support of the highly awaited new EPICA album 'HOLOGRAPHIC PRINCIPLE', which is scheduled for a September 30th 2016 release and POWERWOLFs spectacular DVD 'THE METAL MASS LIVE', which will be released July 29th 2016.
Birmingham's premier power metal quartet DAKESIS has been announced as one of two co-headliners at Northern Symphony 2017, the UK's premier festival for all things symphonic metal. With the release of 'A New Dawn' and their recent tours last month in both Finland and the UK, Dakesis are set to reach new heights. Dakesis formed in 2008, with the release of a limited edition four track E.P, they soon followed on with their debut album 'Trial By Fire' in 2011. Following on from their success of this album and extensive touring and festival appearances throughout the UK, the band went on to record their second full length album 'The New Dawn' which was released in March 2016. Northern Symphony will take place at The Venue in Selby on Saturday 15th April 2017. Early bird tickets are set at the low price of £4 and are available from either Northern Wynter Music's BigCartel store or www.Skiddle.com.
Want to hear an awesome track from the lovely NINA ROSE. Well click away to your hearts content here.
PERSONA is a female fronted metal band from Tunisia fronted by Jelena Dobric. They have just released on YouTube a track from their forthcoming album 'Elusive Reflections' (due Feb 12th), and the track is bloomin' good!!.
The track is called 'Forgotten' and that can be listened too here. There are links on this YouTube page to other tracks from the band. Watch for a review of their new album soon!
THE RACK DOLL - here is the video to the awesome track 'Pain In My heart' from the very good album 'Hot City'. Please check the video (and the album) out and support jolly good old independent music. The video can be viewed here.
The awesome and magical Hereford (UK) based gal SAKARA, has a new website and it can be found at www.ladysakara.wix.com/ladysakara. Furthermore, on this site you will find Sakara's new video 'Serenity' from her most recent album 'Beauty and Bravery'. Please check the website out and support fine independent music.
Here is the new video from Aussie singer/songwriter JEWEL NIGHT. The song 'How Forever' caught our attention some weeks back now and we do rather like it. You can view it here: www.youtube.com/watch?v=zWz3NcAXoQ4. The single can be purchased from here.