Ravenheart Music: Home/News
"Music does what politicians fail to do - bring the nations of the World together"
If you email us, we will endeavor to answer emails as quickly as possible (within 24-48 hours), but do not necessarily expect immediate replies, due to the number of emails and demos received by us. Any emails sent or phone calls received over a weekend will be followed up sometime during the following week.
UK based Ravenheart Music was set up as a hobby in June 2006 by Dave Smith and Aimée Halford (herself a musician), to promote and publicise FEMALE FRONTED rock & metal music. It has now become a full time business project together with a record label/distribution hub..Ravenheart Music Records that enables us to distribute and promote an artist's music if they so desire. You can also find Ravenheart Dave's Facebook page here!
We also now have a radio show every Wednesday to promote the female fronted rock and metal scene. The radio show airs 8pm-11pm UK time (that's 9pm-midnight central European time and 3-6pm EST USA). The direct link is www.rockindocradio.net or listen by clicking below.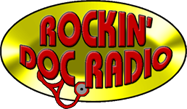 And this is the new Ravenheart Music YouTube website (Ravenheart YouTube). It is kinda work in progress but keep checking it out!
I have a few limited copies of the RAWKFIST albums 'Gardens of Elysia' and 'Stories' for £5.00 each (UK) and £7.00 each (overseas). Paypal payments can be made to dave@ravenheartmusic.com
SITE UPDATES March 5th 2015 (NOTE: site updates by Natalie and Rachel)
A-B Reviews: Feb 16th - Battlebeast
C-D Reviews: Feb 16th - Chaser Eight
E-F Reviews: Dec 3rd - Fate Prevailed
G-H Reviews: Mar 5th - High Fighter
I-K Reviews: Feb 13th - Kliodna
L-M Reviews: Mar 3rd - My Wooden Pillow and My Inner Burning
N-O Reviews: Dec 10th - Nubian Rose
P-R Reviews: Feb 20th - Rise of Avernus
S-T Reviews: Mar 5th - Temperance
Guy Band Reviews: Feb 20th - Vanth
Whispering Tales - Ravenheart Music Special Review
Tour Dates last updated Mar 2nd 2015
Latest Interviews: LEAH from Canada - March 4th 2015

Check out this link featuring Awesome female fronted acts! Female Voices Blog and if that is not enough.....
......look at this new feature we have on our other website. We are featuring the UK band Zeitgeist Zero, who in 2013 celebrated their 10th anniversary.
Finally, I am immensely proud of this interview with UK Gothic Rockers VAMPYRE HEART. Click on link below. It is my very first 'live' interview, maybe my last! :)


RavenHeart Music Interview with Vampyre Heart from D Soul on Vimeo.


AND NOW HERE IS THE NEWS!
DARK SARAH is a new music project by Amberian Dawn´s former vocalist Heidi Parviainen. During the years with Amberian Dawn, she released four studio albums and did several European tours.
After parting ways with Amberian Dawn in late 2012, she started to build up her solo career. The debut album called 'Behind the Black Veil' leads you through the psychological adventure of Sarah, who is hovering between her two personalities, and features such names as Manuela Kraller (ex Xandria), Inga Scharf (Van Canto) and Tony Kakko (Sonata Arctica). The album is due in May and is here within our reviews pile.
South Wales Metallers TRIAXIS, announce they will release the long awaited follow up to the critically acclaimed 'Rage and Retribution' album, on May 18th 2015 via Rocksector Records. 'Zero Hour' features over an hour of music and comprises 12 tracks. Guitarist CJ, states "This is a natural progression from 'Rage and Retribution'.. certainly heavier and more complex in places, but with plenty of melody and a return to our roots. We can't wait to play this stuff live."
News from the WormholeDeath camp: Romanian Symphonic Gothic Doom Metal sensation WHISPERING WOODS has now released their second album titled "Perditus et Dea" on Loud Rage Music. The album was released 26/2/2015 in digital stores and is officially distributed worldwide by Wormholedeath/Aural Music Group. Physical CD release will follow in March 2015. Album teaser here. Also Italian Epic/ Symphonic metallers NORHOD (pictured below), has signed a new deal with
Wormholedeath for the release of their new EP, which is scheduled for spring 2015. The new record is set to feature 6 new tracks, composed to enhance the band's epic approach, symphonic sound imprint and vision.
FALLOW FIELDS from Hertfordshire fronted by Lois McDougall..check their new video out titled 'I Was Brave Once Too' here. Rather good - available on iTunes!
Reactivated Los Angeles, California's COAL CHAMBER is back and have confirmed the release of their new album 'Rivals' worldwide in May via Napalm Records! This is the band's first new album in over thirteen years. With producer Mark Lewis at the helm, they have picked up right where they left off, and have delivered what some may consider their best work to date.
The new KARNATAKA record is finished. The album is available to pre order here. 'Secrets of Angels' with bonus DVD will include behind the scenes footage from the album recording at Real World and Quadra Studios, previously unreleased live footage and image galleries. The first 500 will be signed and the album which is also available on vinyl will ship around March 6th. The album also features guest musicians Troy Donockley from Nightwish ( Uilleann pipes and low whistles), Irish harpist Seána Davey, Rachel van der Tang (cello) and Clive Howard (viola) from the Royal Philharmonic Orchestra.
It is official: The Maltese Gothic/Doom Metal outfit WEEPING SILENCE has signed with Massacre Records! From Ravenheart's point of view, this is massive news. As Dave says -" Ravenheart is a stepping stone for artists to get their music up the ladder onto a bigger label. Looks like we have succeeded with Weeping Silence, great news and I am very happy". The band is currently working on the band's upcoming album 'Opus IV Oblivion', which will be released later this year.
Here is a link to the new UNDER HEAVEN video 'Don't Hold Back'. View the video here and enjoy.
'A Decade And A Half - The History So Far' from EDENBRIDGE. DVD release due April. Pre order here.
Release dates for the new SIRENIA cd 'The Seventh Life Path' are G/A/S/Europe/AUS: 08.05.2015, UK/NO/FR/DK/IT: 11.05.2015, SE/ESP: 13.05.2015, USA/CAN: 12.05.2015. You can pre-order your copy (there's also VINYL, a CANVAS edition and a limited boxset available!) at http://shop.napalmrecords.com/sirenia.
Blackpool based band ONLY WE REMAIN will release their 4 track EP 'Siren' digitally via Ravenheart Music on March 3rd. A track from this EP titled 'Chase Me' can be listened to here.
Two videos to check out that show the diverse range in female fronted music we here at Ravenheart Music try to promote via this very website. Here we have track 'For The Good of Mankind' from Korpus Kristy & the Skinwalkers, featuring Gary Putman from Dread Zeppelin on guitar. The video can be viewed here: www.youtube.com/watch?v=b_fXvmDfI8c. Korpus Kristy also has some tunes on Soundcloud here. And next up is the new one from Zephyra titled 'Mandatory Meltdown'. The video to that one can be viewed here: www.youtube.com/watch?v=yD6ZcEcoaC0&feature=youtu.be.
HIGH FIGHTER, the new Stoner Metal/Sludge outfit born in summer 2014 by former members of A Million Miles, Pyogenesis and Buffalo Hump, have just unveiled their first music video! They have now released the official clip for '2Steps Blueskill' from their EP 'The Goat Ritual', that was released end of October 2014 as digital download on Bandcamp, as well as on CD digi pack via the Napalm Records online store. Watch the band´s first & DIY-produced video, which has just been premiered with Metal Hammer Germany, HERE: https://www.youtube.com/watch?v=YEr35ihG4Gc&feature=youtu.be. The band's EP is available for full stream – for free here
Danielle Gregory is the new vocalist with the USA band ROTT. She has been in the Seattle music scene for a few years now, mainly as a promoter, but she does have band experience as lead vocalist with her last band RAW (Rebels Against Wicked).
RAW with Danielle at the helm, recorded a single 'Redemption' which was recorded at London Bridge Studio with Jonathon Plum as the Producer - he also produced Pearl Jam, Alice In Chains, and Soundgarden.
Here is a teaser for the forthcoming LADY FUEL album due 7th March. The album is titled 'Mean Genie' and the teaser can be viewed here.
Following the announcement that they'll be supporting ETHEREAL at Northern Symphony Festival in Selby (4th April), German symphonic metallers HYDRA have confirmed an exclusive show to take place the night before at Rock Zombie in Dudley, on Friday 3rd April. The band will be supported by Apparition and Methodemic. Tickets are priced at £5 and are available from www.midgardpromotions.bigcartel.com.
A band that may well be worth checking out are REAGAL from the Midlands here in the UK - Stoke On Trent to be precise.
Their single 'Wild Heart (Soul of the Ocean)' will be released via all major digital outlets on 31st January.
Ravenheart Music via Code7 will be distributing the new ARAPACIS album 'A Disturbing Awakening'. Featuring such guests as Don Airey of Deep Purple and Guy LeBlanc of Camel, and fronted by the bluesy vocals of new singer Shelle Macpherson, the versatile guitars of main man Jerry Fielden, present as always with this band, an array of multiple adventurous metal and hard rock styles to satisfy the heart, mind and guts of you music fans. A track from this record is now on our music page.
ANDREA CASANOVA from the band RAINOVER, will appear as a guest vocalist on the soon to be released new album titled 'Enraptured', from South African band CRIMSON CHRYSALIS.
Austrian band and our jolly good friends CORNERSTONE are now nominated a second time for the Austrian Newcomer Award (as in 2012). The Awards will be given in February as part of a live appearance in the Musical Theater Linz (Upper Austria). At the moment there is an Online-Voting, so therefore Cornerstone ask for your support, every vote counts so vote here. The four band members have already started working on their new album (working title: "Reflections"), and first concerts for the album release tour, which will lead Cornerstone to Britain, Germany and Austria, are already booked, too. See our tour dates page.
Here is a link to the new single from Nashville based band THE ACORN PEOPLE. Click here and take a listen.
The official video of 'Noir Desire', second single by RAVENSCRY taken from the album 'The Attraction Of Opposites', can now be viewed. 'Noir Desire', a vintage sounding song, is set in the 50s and puts the spotlight on a serious problem that now affects us more and more: violence against women. See it here.
London's fastest rising female-fronted metal act EVYLTYDE, has just released the first music video from their upcoming self-titled debut album for the track – 'Chastity'. Inspired by the world of exotic dancing, the video features a number of sensual dance scenes more akin to a Mötley Crüe video - view it here. The band has also announced that from now until the official release of the album [19th January 2015], fans can listen to the album in it's entirety via Soundcloud at www.soundcloud.com/evyltyde/sets/evyltyde-by-evyltyde-full-album-promo.
The latest FRIGHTNIGHT album, 'Life Eternal' will be available towards the end of January via Ravenheart Music/Code7. Please note that if a copy is required, PLEASE email us here first. A track from this album is now available on our music page.
Check this band out from Luxembourg fronted by Jelena Negatina.
They are called ELYSIAN GATES and we here at Ravenheart think they are rather good! The video to their track 'Northern Winds' can be viewed here. The song is dedicated to the Sea Shepherd Conservation Society.
THE SIRENS are confirmed for Tuska Open Air Metal Festival! They are looking forward to playing at this great festival in Helsinki, Finland - 28th June 2015! And they will also play together with NIGHTWISH in Trondheim, Sverresborg Arena on 29.08.2015.
BARE INFINITY has returned after 2 years with a brand new single 'Race of destiny'. The song features the bands new lineup and frontwoman, the upcoming Italian singer Ida Elena. The single is available via the digital platform with more info being found at the band website: www.bareinfinity.net. There is a video to the song here.
Female-fronted metal merchants EVYLTYDE, is excited to announce their highly anticipated self-titled debut album will be officially released on 19th January 2015, and that it is currently available to pre-order NOW from iTunes, Amazon MP3 and directly from the bands website (www.evyltyde.com).The 10-track digital release includes 5 songs that currently feature as part of EVYLTYDE's live set; 'Living To Die', 'Kick You Down', 'Guilty', 'Hollow' and 'Fly Away' plus another 5 new songs that the band have written exclusively for the album. The special edition CD release will not only contain the 10 new recordings, but will include versions of EVYLTYDE's four previous releases as 'bonus tracks' – pre-ordered copies of the CD will also be signed by the band as a special bonus. And the band has a confirmed show on Sunday 18th January at the Dublin Castle, London NW1 7AN.
On December 1st, 2014 - Embracing Soul released their newest single 'Soteria's End' for digital download, and it is rather good. The song is available through most digital retailers including iTunes, Amazon, and Google Play. There is also a video to the track, and that can be viewed here, or at the band's website http://embracingsoul.com/.
The Dames of Darkness Fest will take place weekend May 9th and 10th. More info can be found here, but with SIRENIA headlining day 1 and LEAVES' EYES day 2, this fest is going to be a corker.
CORONATUS has recently released the official video clip for the song 'The Elvenwell (I Can Give You)', from their new album 'Cantus Lucidus'. Watch it here: http://youtu.be/HoX4Ld8B_pY.
TANTAL (progressive melodic death metal band) – has published new live videos from their recent gig in Voronezh (Russia):
www.youtube.com/watch?v=mm9EgpGZnhw - 'Expectancy pt.1 (Despair)'
www.youtube.com/watch?v=VKB1NTJNLVI - 'Under The Weight Of My Sorrow I Crawl'
www.youtube.com/watch?v=RcPOYyzjYcY - 'Violent Revolution' (Kreator cover)
Since the initial announcement, Northern Symphony Festival has sparked great interest on the British and European symphonic metal scenes. With headliners WINTER IN EDEN announced, the festival saw another surge in interest. Now, with a second stage added, which will be hosted at The Riverside (conveniently next door to The Venue) in Selby, Northern Symphony Festival is set to become one exciting festival on the UK scene. Birmingham-based APPARITION has been confirmed as the festival's special guests and will be joining headliners WINTER IN EDEN on the Femetalism sponsored Steel Opera Main Stage. Joining SCANDELION on the Infernal Orchestra stage are gothic poets of doom EDENFALL and new-comers to the scene A CLOCKWORK OPERA fronted by Vickie Harley. The Festival which is the UK's first ever symphonic metal festival, will take place on Saturday 4th April at both The Venue and The Riverside on Ousegate in Selby. Advance tickets are a mere £10 and are available here.
A Third ANABIOZ album 'There the Sun Falls', is a heavy vigorous and impressive folk metal album in all its glory. Expect the traditional abundance of beautiful violin melodies, powerful rhytm section, the characteristic combination of fierce growls and clean female vocals, giving drive and energy in every song. The album reviewed on this very site will be available January 15th, 2015. 'Solntsevorot' is the first song from the album! Listen here.
To celebrate the great success of their debut album 'Inner Tales', LENORE S. FINGERS present the great lyric video for the song 'Doom'.
So just enjoy this wonderful, delicate and decadent video here, and the band hope to meet you soon on tour.
Check this band out - they are called VOICES AT MIDNIGHT from S. Carolina - www.reverbnation.com/voicesatmidnight/songs.
Italian Symphonic Power Metal band REASONS BEHIND is streaming two new tracks, 'Under the Surface' and 'The Chemical Theater', from their debut full-length album 'The Alpha Memory'. 'Under the Surface' is streaming online at this location: http://youtu.be/9K-VV75JTnI , 'The Chemical Theater': http://youtu.be/22-njTlIa3E. Also the band has released an official video for the track 'With Your Light': http://youtu.be/BdD11h8bMnQ.
Frontiers Records is excited to announce 'CROSSFIRE', the brand new studio album from ISSA, the popular melodic rock Norwegian singer, which will be released on the label on February 20th in Europe and February 24th 2015 in North America.
In Spring 2015, EDENBRIDGE celebrate their 15 year anniversary with their huge 6 DVD package, 'A DECADE AND A HALF – THE HISTORY SO FAR'. The 6 disc DVD package has a running time of approx. 9 hours, spanning the band's entire career, starting from the very beginnings with the pre-band CASCADE to the present. For a full tracklist of all DVD´s, please click here.
AONIA FEST, a new metal all-day event, will take place in Birmingham at The Roadhouse on Sunday 3rd May. The event is organised by Aonia co-vocalist Jo and Aonia drummer Tony. Among the bands confirmed so far including AONIA obviously, is APPARITION. More details here.
'Kings & Queens' the highly anticipated new album from LEAH, is sure to be loved by fans of symphonic metal and female fronted rock. This album is powerful, beautiful and often dances on the edge of progressive. Featuring musicians such as Timo Somers and Sander Zoer of DELAIN, and Barend Courbois of Blind Guardian and Vengeance, this 14-track masterpiece emerges as the heaviest of all LEAH's releases. The album will be released on January 30th in Europe and February 3rd in North America and everywhere else. Pre order here.
Remember ACHILLA? Well, they have started a Pledge Music campaign to help them release the album 'Timeless'. It is hoped the album can be released in the Spring 2015, so as a consequence, Achilla need your support. The album will be available in CD and digital formats. Pre-ordering a copy now and the band will be looking at various goodies and treats which they will lavish upon you in return for your support! They are really excited to share their journey with you and that you can be involved in releasing this record. So pay a visit to www.pledgemusic.com/projects/achilla. Malcome Dome (journalist Metal Hammer, Classic Rock, www.teamrock.com etc.) says: "I suppose what makes Achilla so interesting and good is that they are hard to put into any one style. They have some prog rock, some symphonic metal and some psychedelia".
Avantgarde metal band IDEOGRAM has just announced the release date for their debut masterpiece 'Life Mimics Theatre'. The album will be out from November 25th 2014. Official video for the song 'Falling Snow' can be streamed at this location: www.youtube.com/watch?v=pJSmbDRCuU4.
Jamiee-Lee Smit has just released a music teaser for her debut solo album 'Mon Amour Monique' which can be streamed at this location: www.youtube.com/watch?v=nRWGVtefdDM&feature=youtu.be
Female fronted alternative rock band FOREVER STILL, has released a new EP called 'Scars'. The EP is the first of three digital EPs that will eventually end up as one physical full length album in the spring of 2015. The EP can be downloaded directly from the bands website: www.foreverstill.dk, where the band are letting their fans pay what they want for it.
RAVENSCRY has launched a crowdfunding campagn on Musicraiser, in order to shoot the new video of the song 'Noir Desire', which has been chosen as second single from the album 'The Attraction of Opposites'. The campaign will last throughout November and the video release is scheduled by mid-December. The video director will be Matteo Terzoli, who has decided to set the story in the '50s, with a noir atmosphere. For further information, click here: www.musicraiser.com/it/projects/3242-ravenscry-new-videoclip .
Kate Norris has been announced as the new singer with CONTROL THE STORM. For more info, click www.controlthestorm.com. You can also view the video to their new track 'Stronger' featuring Kate here
Sin7sinS, new video for the song 'No Tears Left' can be viewed here . The song is lifted from the band's new album 'Purgatory Princess'.
UK rockers CURVATURE has announced their new singer - Miss Millie Hobbs. Millie comes from a strong performing background and really puts every thing into her performance.
But you don't have to take our word for that - go to a Curvature gig and see for yourself.
With her second album 'Fool' in final stages of production and set for release 1st April 2015, Australian lass Darkyra Black and her band DARKYRA, prepare for shows in hometown Perth to promote both the debut release 'Dragon Tears', as well as the upcoming 'Fool'. We here can expect to see Darkyra and her band on tour in the UK next year, following the release of 'Fool'.
Want something rather nice to hear. Check out AUTUMN SKY.
Her music and band tow the line between Alternative and Avant Indie. She likes moody ambience, killer lyricism, deep emotions and a heavy dose of theatrics. So support unsigned music and give her a listen at www.soundcloud.com/autumnskymusic/sets/autumn-sky-official.
Detroit based FLIGHT OF FIRE whose album has just been reviewed on this site, is undertaking an exciting plan to raise money so they can get to the next level in their careers. They are raising money with a sweepstake designed by their producer - entrants pay for a $20 package that includes an exclusive CD and T-shirt, and it comes with a free entry into the sweepstakes. The grand prize is an all-expenses paid trip to Las Vegas, including international airfare if applicable, 2 nights at the MGM Grand, 1000$ spending money and VIP tickets to their show in Vegas. They however, have to sell 2,000 entries for the sweepstakes. You can check out The Stolen Voices Project, which was created for acquaintance rape awareness here. The band's latest video 'Diary of a Broken Heart', can be viewed at www.youtube.com/watch?v=5EkKL5K5-DY
NEMESEA is working on a new album! For their 4th studio album they are working closely with Guido Aalbers in different studios, to bring you a fresh new sound. Watch this space!
LOVELORN DOLLS second album 'Japanese Robot Invasion' is now released! You can listen to it right now on Spotify, and get it on Bandcamp, iTunes, Alfa Matrix webshop, and other physical or specialised CD stores! If you want a signed copy, get it at the Lovelorn Dolls Shop.
Female fronted, alternative rock band FOREVER STILL, has released a new song 'Scars'. The video can be viewed here. The song is also available as a limited-time, free download exclusively via www.foreverstill.dk/. 'Scars' is the first track from their upcoming album.
Northumbrian lass JESSIE LOWES used to be with CULT OF WHORES AND DOGS. She is now forging ahead with a solo career. Here is the video to her latest release due Nov 28th titled 'Only One'. View it here.
Here we have something a little different. ISOLDE from Bristol, UK, creates ambient, dark, acoustic pop layered with haunting female vocals. Over the last years, the group (previously under the name of Miss Anthropy) has been regularly touring through Europe, playing live in the UK, Netherlands, Belgium, Germany, Switzerland and Italy and along the way picked up airplay from the BBC, AmsterdamFM and MerweRTV. Check the video out to their song 'Electricity' here: www.youtube.com/watch?v=EOolX2fEvCE&feature=youtu.be. The song can also be downloaded here.
The music video for 'These Violent Delights', the lead single from alternative rocker SAMANTHA SCARLETTE'S highly anticipated new EP 'Violent Delights + Violent Ends', has premiered on YouTube. The song, which was produced by Hiili Hiilesmaa (HIM, The 69 Eyes, Apocolyptica), was released on iTunes September 30th. Here is the Youtube Link to the Video: www.youtube.com/watch?v=P3mpvaWwmB8.
Here is the new video from Aussie singer/songwriter JEWEL NIGHT. The song 'How Forever' caught our attention some weeks back now and we do rather like it. You can view it here: www.youtube.com/watch?v=zWz3NcAXoQ4. The single can be purchased from here.
In celebration of the upcoming tour, The Sirens, featuring Liv Kristine, Anneke van Giersbergen and Kari Rueslåtten, premiere their first two songs! 'Sisters Of The Earth' and 'Embracing The Seasons'. Make sure to listen and spread the great news! Sisters of the Earth and Embracing the Seasons.
ENEMY OF REALITY from Greece is extremely happy to present to you their official video-clip with the one and only Ailyn Giménez (Sirenia), on the track 'Needle Bites'. View it here: www.youtube.com/watch?v=DzH07io3Ze4.
ELESSAR from Argentina, has just released their first official video from their 'Dark Desires' album. View the video here: www.youtube.com/watch?v=H4unr-BJFhE.
Progressive Melodic Death Metal band TANTAL has posted their official live videos from the "Expectancy" album presentation in Moscow (07-06-2014). "Through The Years" , "Expectancy pt.1 (Desert In My Soul)" and "Pain That We All Must Go Through". Check them out! Furthermore, 'Expectancy' will be released end of October 2014 in Europe and USA by the Bakerteam Records.
LESBIAN BED DEATH has released their brand new music video 'Broken'. Check it out via this Youtube link: http://youtu.be/fdIFY4a4hHw?list=UU2LWk6jYOoyIe6qF69JQDxg. 'Broken' is the first video from the new album 'The Devil's Bounty Hunters'.
SORRONIA from Hungary, has officially started working on their second album. Everyone is hard at work to make the best out of it. You can check out some sneak peek videos at www.facebook.com/Sorroniaofficial.
Here is the link to the video for the track 'Perfect Shade of Black' from Hollywood based rockers EDGE OF PARADISE': www.youtube.com/user/EdgeOfParadiseWorld. This track features on the band's forthcoming album 'Immortal Waltz'.
Slovenian all-female doom metal band MIST recently signed to Dutch label Soulseller Records!
The band builds their music on the legacy of legendary bands like Black Sabbath, Pentagram, Candlemass, Coven, Saint Vitus and others.
Rooted in a European tradition, HELIOSAGA combines elements of power, Symphonic and Gothic Metal with female vocals. This great piece shows the brilliant voice of Chelsea Knaack. Check the video out here.
Vancouver based CELESTIAL RUIN has launched a crowd funding campaign to bring a reknown producer over from Holland for album number 2. The link is here and the producer is Joost Van Den Broek.
The stunning new song from CRIMSON CHRYSALIS. An absolutely beautiful song called 'Sacred Vow'. Check out the video here: www.youtube.com/watch?v=h4YHDzenlIA.
Ravenheart Music is very pleased and honoured to announce the signing of the Brazilian Female Fronted Band AMAZON who is fronted by Sabrina Todt, for the release via Code7/PlasticHead of their new album 'RISE' (release date TBC). Sander Gommans (After Forever, Trillium, HDK) and Amanda Somerville (Avantasia, Trillium, Kiske/Somerville) worked on the pre production of the album together with the band. Indeed, Sander performed many of the guitar solos on the album, while Amanda played a central role acting as Sabrina's vocal coach as well as co writing all the lyrics. And quoting Sander: "This is an album that really captures the essence of the female fronted metal genre". Two songs from 'Rise' are available at the following links:
'THE PATH': www.soundcloud.com/amazonmetal/the-path
'BALL OF VANITIES': www.soundcloud.com/amazonmetal/ball-of-vanities
Melodic Metal band AEVERIUM from Germany is becoming one of my fave bands - so how about watching this: 'Heaven´s Burning (Harvest Time)' LIVE @ M´era Luna Festival 2014. To see click here.
May I suggest the readers of this website check this band out - www.4th-Circle.com. They are Fourth Circle from France and they are bloomin' good. I must thank the lovely Sandra Keller for the album, which I must say is very impressive stuff. A review will follow soon, but please check them out.
USA band STROMATA premier their latest single 'Get You Good'. It can be listened to here: www.soundcloud.com/stroamata/get-you-good.
Thina, the lead singer of DAKRYA (GR) and CHROMASPHERE (NL), is very happy to announce that she has been chosen by that Mastermind Arjen Lucassen of Ayreon, for performances in the Netherlands as part of his Rock Choir.
The Rock Choir will perform in the Theater Equation, with artists such as James Labrie (Dream Theater) Marcela Bovio (Stream of Passion) and many more.
Please support unsigned music and visit this girl's Facebook page and 'like'. She is an awesome hardworking musician from Melbourne who is also a good mate of mine. She can be found at www.facebook.com/jewelnightmusic.
Martin Villarreal's FROZEN TEARS project with Amanda Somerville & Goran Edman as special guests. Album preview here: www.youtube.com/watch?v=6Xh3Cqustd0
GABRIEL is an international, 100% virtual and internet-based collaboration between singer/songwriter Sally Elsey from England, and guitarist/producer Albert Vinasco, an American musician now living in Argentina. Formed in April of 2009, Sally and Albert met via their online participation in the musician community site, Broadjam. Although separated by thousands of miles and the vast Atlantic Ocean, both musicians had common musical roots and influences. And in our quest to continue to release fine independent music, Gabriel will soon be releasing via Ravenheart Music, their latest cd 'UNFORGIVEN', their 5th full length cd in-fact. Furthermore, the title track is now added to our music page here.
ENK ELINATION - official video to the track 'Tears Of Lust' can be found here.
If you want some chill out music, then take a listen to the new MIRROR OF DREAMS album 'Amaranthine', available on iTunes etc. A track is now on the Ravenheart website.
The Lancashire based band ONLY WE REMAIN may be going places. They will soon be releasing via Ravenheart Music an EP titled 'Lost and Found' and are now attracting interest from near and far. Their youtube channel is here so check them out.
Italian band ELEGY OF MADNESS - the link to their new video 'Brave Dreams' can be viewed at this link: www.youtube.com/watch?v=AGE_KK463s8&feature=youtu.be. This track is from the album of the same name. And also the new one from TEMPERANCE, also from Italy - 'Breathe' is at www.youtube.com/watch?v=RIVsEfASyt0.
MEDEN AGAN'S official lyric video to the track 'Divine Wrath'. Click here to see/hear!
The new video from US Rockers and Ravenheart Band ARCANE DIMENSION. This is the band's performance at Tribal Fest 2014. Original song 'Music of the Spheres' from the album 'Avantgarden' on Ravenheart Music UK. Featuring Teresa Camp (vocals & bellydance), Jarek Tatarek (lead guitar), Jared Marill (bass) - click here to see it.
Brooklyn-based STROAMATA fronted by Dorothy (Dara) Eagle, strive to pioneer a style that pushes the boundaries of rock 'n roll, drawing on their, "penchant for industrial pop while embracing both subdued grooves and noisy climaxes". If you want proof of that, listen to their track 'Anything' at this link: www.soundcloud.com/stroamata/anything/s-LD8BW.
'The Thrill' is the first single taken from LOVELORN DOLLS forthcoming album 'Japanese Robot Invasion' announced by Alfa Matrix for this autumn. With its intelligent mixture of haunting dark atmospheres, catchy wave pop synth tunes and full on trashy guitar assaults beautifully lead by LadyHell's unique expressive female vocals, this highly dynamic new song will surely wet your appetite for what is to come. 'The Thrill' pre sales: click here.
Check this video out from German Band AEVERIUM: www.youtube.com/watch?v=qnB_x0ycQbs. This is an awesome track from the bands 'The Harvest' EP.
VAMPYRE HEART is not just a rock band - 'Vampyre Heart - The Beginning', is an excitable story about the love of two people fighting to keep their love alive, whilst overcoming the challenges and myths of the underworld; a world filled with betrayal, witchcraft, vampyres, ghosts, and much more. Check it out here. And while you are at it, their cd can be bought from our store too.
Here is the new video from my Hereford based buddy SAKARA. It is titled 'Weave My Web' and it can be viewed HERE. The track is lifted from her forthcoming album 'BEAUTY AND BRAVERY' that will be released via Ravenheart Music on 23rd June, with a digital release expected on the 21st. Ravenheart Music also wishes to confirm that a new SAKARA single 'FEARLESS', has been released today (1st May) digitally via Ravenheart Music. It can be purchased worldwide via the digital platform including iTunes and cdbaby.com (www.cdbaby.com/cd/sakara3).
Seductive Indie Horror Rock - www.soundcloud.com/characula/headstone.
This is one of my current fave songs and here is the video - 'The Promise Inside' by SLEEPING ROMANCE. Awesome! so click here.
The awesome Italian outfit THE SHIVER, has signed with Ravenheart Music for the UK and Ireland release of their third full length album 'THE DARKEST HOUR'. Release date TBC. And here is a link to their new video 'OCEAN' - www.youtube.com/watch?v=hFKEIcKky98.
CHARMING GRACE is an AOR international project led by members of Shining Line and Wheels Of Fire. The debut album was released on 4th April 2013 in Europe by Avenue Of Allies Music, and on 18th December 2013 in Japan by Rubicon Music. Of interest to Ravenheart Music, the Japanese release contains the exclusive bonus track 'Start All Over Again', feat. MINNA ORA of THE RACK DOLL & ELECTRIC LADY on vocals. For further info: www.charminggraceaor.com and www.facebook.com/CharmingGOfficial.
The Finnish Band THE RACK DOLL fronted by Minna Ora, will release the single 'Shannadoah' via Ravenheart Music later this year, as a prelude to a full album release in 2014. Minna would be more well known for her recent involvement with the band ELECTRIC LADY. More news will appear as we have it.
May I suggest you check this lass out. JANA MONETTE hails from the Czech Republic, but is now based in London and occasionally Germany. She has already caused a bit of a stir on my radio show with people asking "who is she?".
Her Soundcloud link is www.soundcloud.com/janamon - go on, check her out, you know you should :) Furthermore, as Jana is looking for a band, if there are any bands out there looking for a female vocalist, then do drop me an email.
The magically spooky and hauntingly dark tones from the 4 octave range of SARAH VAN WYK, are matched perfectly with the robotic pop-locking movements of break dancer D-Rok. The ambiguous mask he wears assists in defying all societal convention by matching the street with the classical in the most relevant and captivating way.
Sarah's SYMFONY can perform set lists of high-class industrial classical originals, rock covers done classically or classical pieces in 7 different languages: This girl is awesome and she has now signed a deal with Ravenheart Music in the UK & Ireland. Pop to our music page to hear the song 'Prayer Brings Black', or better still, click this LINK. Sarah and Ravenheart Music will be working together in due course. Visit the official symfony website: www.symfonysarah.blogspot.com. Not only that, this girl does not hang around, six albums are already in the can and they are available via Sarah's link above.