Ravenheart Music: Home/News
Ravenheart Music is a website that reviews music and posts news and video links regards Female fronted Rock & Metal music. We also though do have a guy band reviews page.
"Politics tear us apart, music brings us together"
Our reviews are done mainly by myself (Ravenheart Dave), with help from my UK friends - Kidderminster based self confessed Slayer nut Hannah Cooper, Chelmsford based, formerly a north London girl Natalie (The Nugget) Gold and my very own Rachel Louise Smith.
There is a radio show presented by Mr DJ Ravenman every Wednesday, to promote the female fronted rock and metal scene. Tracks from albums reviewed on this site, will invariably pick up airplay on this show. The radio show airs 8pm-11pm UK time (that's 9pm-midnight central European time and 3-6pm EST USA). Listen by clicking below.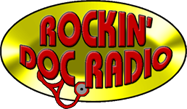 SITE UPDATES June 25th 2017
A-B Reviews: June 19th - Burning Witches
C-D Reviews: June 6th - Dimorfia
E-F Reviews: June 22nd - Elegy of Madness
G-H Reviews: May 11th - Patricia Hill
I-K Reviews: June 8th - Insatia
L-M Reviews: June 20th - Minniva
N-O Reviews: April 17th - Neperia
P-R Reviews: June 5th - Project Renegade
S-T Reviews: June 23rd - The Eden House
U-Z Reviews: June 13th - We Are Riot
Guy Band Reviews: June 25th - Demised
Whispering Tales - Ravenheart Music Special Review
Tour Dates - last updated June 22nd 2017
Latest Interviews: HEXED from SWEDEN - June 15th 2017

I am immensely proud of this interview with UK Gothic Rockers VAMPYRE HEART. Click on link below. It is my very first 'live' interview, maybe my last! :)


RavenHeart Music Interview with Vampyre Heart from D Soul on Vimeo.


SNIPPETS OF NEWS/VIDEO LINKS!
EPICA is stoked to announce the release of their brand new EP, 'The Solace System'. The release date is set for September 1st via Nuclear Blast worldwide! Rest assured, these six songs will kick your ass! The EP was recorded, mixed and mastered by Joost van den Broek and Jacob Hansen.
After a long break, SORRONIA is now back with a new song, 'Tear You Down'! The song is now available and can be viewed here. Sorronia will release a new official video soon, there are also many plans in the pipeline for this year!
AWAKEN SOLACE (fronted by Maree Nipperess) + Guests...The new album 'MYTHANDRIEL' due JULY 7th. It is a fantasy concept album and a preview can be seen here.
Today (Fri 23rd June), TARJA surprises the fans that weren't able to attend one of her many festival performances this summer by releasing a digital single bundle for her song 'An Empty Dream'. Says Tarja: "The song 'An Empty Dream' was presented to me by the film director Mariano Cattaneo in Argentina. I gave it a listen, liked it and wished that I could work on it myself, in order to make it sound more like me. I rewrote the English lyrics after watching the movie and worked on the melodies. View it here.
Having just passed the milestone of 2 million streams, Alt Rock/Metal outfit WE ARE THE CATALYST is celebrating and saying a big thank you to their fans, by way of a new video release for the track 'One More Day' from the bands critically acclaimed album 'Elevation'. View the video here. 'One More Day' is without a doubt one of the strongest tracks on 'Elevation' and a song the band are very proud of.
All-Female Four Piece Band EXIT EDEN Announces Debut Album "Rhapsodies in Black" The four singers Amanda Somerville, Clémentine Delauney, Marina La Torraca and Anna Brunner blend together personally as superbly as they do vocally with their very diverse vocal tones and techniques that go from opera style to raspy rock.
EXIT EDEN's debut which will be released on August 4 via Napalm Records (worldwide excluding Germany/Switzerland/Austria), is home to a colourful mix of international super hits from Rihanna to Madonna, from Depeche Mode to Adele and many more. Still and all, it's miles away from being just a cover album. A debut video will present a grand entrance very soon. Stay tuned for more updates on EXIT EDEN!
On June 29th, US Gothic rockers EVANESCENCE will be playing at Arenele Romane, in Bucharest, Romania. SEDE VACANTE, a Greek female-fronted melodic rock/metal act, will be supporting this show alongside electro-nu metallers KILLA and alternative rockers FALL HAS COME.
Russian Melodic Dark/Progressive Metal band TANTAL is about to release their new album this Autumn in Europe and USA. Recently, the band released a new video and song from this upcoming album "Ruin" which is called "Torpid". The video can be viewed here. Note that this video may be inappropriate for some users.
Greek band CHRYSILIA is excited to announce the release of their debut album "Et In Arcadia Ego" on October 12, 2017 via Lion Music Record Label! At the same time, the band launch their first single titled "Desperate Wings", which is available now on YouTube! It can be viewed here. I have been honoured to have listened to this album in full, and it is totally awesome.
Spika tour Agency has released the full video of HERETIC'S DREAM show performed at Zal Ozhidaniya Club 13.05.2017, Saint-Petersburg, Russia. View it here.
Lübeck's finest Symphonic Metal outfit AETERNITAS will support the Scorpions on Sunday, June 11th, at the Hessentagsarena in Rüsselsheim am Main, Germany! The band introduced their new vocalist Julia Marou earlier this year, and recently started writing songs for a new album. Here is a clip to the track 'Falling Star'. This song introduces the band's new female front singer Julia Marou, and is taken from the band's recently released album 'HOUSE OF USHER' (Massacre Records).
PROJECT RENEGADE, is an alternative female-fronted metal band from Athens, Greece. They released their debut EP 'Cerebra' on March 26th, 2017. View the official music video for the track 'Pressure' here. For more info, check out PROJECT RENEGADE's Facebook page: www.facebook.com/prenband.
March 17th (2017), the 8-member Symphonic metallers AEVUM released their outstanding 'Dischronia' album, via Maple Metal Records, and it's available for free Streaming on the band's YOUTUBE Channel here. They just recently unleashed the video/second single 'Death of the Virgin', watch it here: www.youtube.com/watch?v=NcERs9fB0pE. AEVUM from Turin are known for their theatrical Live Shows, and have toured all over Europe with Haggard, Vision Divine, Blaze Bayley and performed at various Metal Festivals in Italy, since their inception in 2007.
Belgrade-based alternative/metal/atmospheric act FACE OFF has just released their new EP - 'MASSIVE'. The release contains five songs. The single is available quite widely from the digital platform. For more info, visit the band's website here.
VIDEO PREMIERE! NEMESEA reveal the official video for the first single with new vocalist Sanne Mieloo! View it here.
ELEINE fronted by Madeleine Eleine Liljestam can finally share some wonderful news! After the band stood without record company for 1.5 years, they have now entered into an agreement with Black Lodge Records, Sound Pollution Distribution and Algoth Records! First up is a re-release of their S/T debut album, which in fact was never at all released physically. It will be released on 7 July this year.
Opera core metallers ELEGY OF MADNESS is proud to announce that their video for the song 'Apokalypsis' is out today via VEVO. The video, directed by Cesare Bignotti (EVES Vision) for Opera Core/Wormholedeath, will launch the band's third album 'NEW ERA' with the following release dates: Digital: 16/06/2017 (Wormholedeath/The Orchard), USA: 14/07/2017, (Wormholedeath U.S.A.), Aural: 22/09/2017 (Aural Music Group), Japan : TBA (Wormholedeath Japan/DiskUnion). View the video here.
After a very successful European tour that inc Russia, FALLEN ARISE has already confirmed its participation in Hammerfest (Wales) on the 17th of March 2018, while checking out possibilities of adding more shows in UK around that time. More news in due course.
MANDRAGORE, is a symphonic female-fronted metal band from Thessaloniki in Greece. They have just released their first music video for the song 'Winter's Grey', which is from their first EP 'A Way Back There'. Watch the music video: here.
ASHES TO FALL fronted by Clarice Keilani, have just released the video to the track 'Still Breathing'. View it here.
Extreme metallers ARCH ENEMY, will release their tenth studio album, 'Will To Power', on September 8 via Century Media Records. The newie will mark the second ARCH ENEMY album since the departure of longtime singer Angela Gossow and addition of her replacement, former THE AGONIST frontwoman Alissa White-Gluz. It will also be the first ARCH ENEMY disc to feature guitarist Jeff Loomis (ex-NEVERMORE), who joined the band in late 2014.
Pitch Black Records announces the addition of female-fronted US/Canadian symphonic power metal act INSATIA into its artist roster, with the release of the band's second album, 'Phoenix Aflame', out on June 23rd, 2017. Formed in 2009 and fronted by charismatic vocalist Zoe Federoff, the band's upcoming release is a melodic power metal album with masterfully blended folk and symphonic elements. To top it all off, Federoff's amazing vocal work adds a spectacular dimension to the album's already superb atmosphere and aesthetic.
US based band THE LONGING fronted by Laura Bradley, has just released the video to the track '40 Days', the single of which will be released on 16 June. The single is a melodic tale of "missing." The heartbreak, bewilderment and confusion caused when love mysteriously walks out the door and never returns; and those countless days watching and waiting for a hopeful reunion. The video can be viewed here.
Italian alternative metal combo LIGHTYEARS, has signed with Wormholedeath for the worldwide release of their EP 'Erase'. It will be available on 2nd June 2017 via Wormholedeath/The Orchard through exclusive licensing from TooLoud Records. Lightyears' official video of the song 'Show Me' from the EP is out today and can be viewed here!
ALBUM ANNOUNCEMENT: EVANESCENCE - 'Synthesis'. See Amy Lee's video here for the info regards the new album.
KLIODNA (Symphonic/Melodic Metal from Belarus) has signed a deal with Wormholedeath for the worldwide release of their new album 'The Dark Side..'. Release dates TBC.
The band was formed in 2013 by lead guitarist Alexandr Korobov, bassist Vasiliy Silura and lead singer Helena Wild. The band soon found an outstanding, compatible drummer by the name of Rostislav Golubnichy and second lead guitarist Anton Michailovskiy. Unfortunately, original lead singer Helena Wild left the band during the summer of 2016 due to recurring health issues, but was replaced quickly with professional operatic singer Natalia Senko. More in due course.
HERECTIC'S DREAM has signed a deal with Revalve Records for the release of their new album, which should be released in the Autumn 2017.
BARE INFINITY has released a new lyric video for the song 'Orion's Light', from their new album 'The Butterfly Raiser', which was released on the 3rd of March 2017 by Blackdown Music. Here is the link to the official video: www.youtube.com/watch?v=u3kGpFGNwo8.
Symphonic metal band CONSTRAINT has just released a new lyric video of the song 'Autumn Hymn', taken from the debut album 'Enlightened by Darkness'! View it here. A new edition of the album is set to be released worldwide via ROCKSHOTS Music, and it's already available for pre-orders on the official store as well as the brand new t-shirts! - http://constraint.bigcartel.com/. The digital version of 'Enlighthened by Darkness' will be already available on Friday 5th MAY 2017 on all the major digital platforms!
Female-fronted band from Taganrog, Russia NARWHAL TUSK, will release its new EP 'My Absolution' on May, 26 via MUSICA Production (album already reviewed on this sight). Four unreleased earlier songs and four alternative versions will be included on the CD. Also the band will present a re-arranged and re-recorded version of opening track 'Waltz (As Autumn Falls)' from previous album 'In Despair' (now sold out).Get a taster here: www.youtube.com/watch?v=W-QUXBMnD54&feature=youtu.be and www.youtube.com/watch?v=TL2-YnslinM&feature=youtu.be
FALLEN ARISE is very proud to announce that their singer, Fiona Creaby, will be guesting on the BLOOD RED SOUL debut album 'Symphony Of A Memory' later this year! Fiona stated: "I am very exited to be collaborating with Blood Red Soul as a special guest vocalist on the new project album - Symphony of a Memory - due to be released later in 2017. It is a fantastic opportunity to collaborate with BLOOD RED SOUL founder and composer Rainbow Walker (aka Achim Schriener), who is also the composer and multi-instrumentalist of 'WOODLARK'". More in due course.
You can view a brief preview clip of the new TANTAL album titled 'Ruin' here.
Tantal's singer Sofia Raykova is pictured above.
CORNERSTONE is back with their second single from the long player 'Reflections': the song 'Northern Light' was released on 03/31 and was mixed and mastered, like the whole album, by Harry Hess (SIMPLE PLAN, MUSE, BILLY TALENT) in Canada. The video for the song, which was shot at the same time as the first single 'Last Night', was produced by the well-proven film team THE COCKPIT and director Christian Enzmueller. 'Northern Light' is already available as download on iTunes and in all other online-shops and the video can be viewed here.
BELLADONNA has just released a one/off single titled 'Spartacus', and its video was shot by the band's singer Luana Caraffa as a selfie video! "Spartacus" is inspired by the slave gladiator who started and led the major slave uprising against Rome in 72 BC. "It's a rebel song, a call to arms, 2 minutes of pure anthemic fury" says Luana. "We wrote it a few days ago and it portrays so powerfully how we feel in this current world climate that we've decided to speed-record it and release it immediately" adds Dani Macchi, BELLADONNA's guitarist and producer. Watch the 'Spartacus' Selfie Music Video here. 'Spartacus' is available exclusively on Gumroad at this link: www.gum.co/spartacus.
METALOCALYPSTICK FEST, the Western Canadian outdoor festival that just doesn't celebrate heavy metal, but embraces the power of women in metal announce their 2017 line up for Canada Day weekend July 1st and 2nd in Valemount, BC. This year's line up features bands from across Canada and beyond with Cabrakaan (Toluca, Mexico), Sovereign Council (Kingston, ON), Violent Betty (Saskatoon, SK), Atmora (Windsor, ON), Scythia (Calgary, AB), Massive Scar Era (Vancouver, BC / Cairo, Egypt) and many more! In addition to the festival celebrating women in metal, METALOCALYPSTICK FEST gives back to the community by being a non-profit organization dedicated to raise funds and donating 100% of proceeds to local charities Girls Rock Camp, Vancouver Rape Relief and Women's Shelter, Earth Protectors plus sponsoring an independent band picked by Metalocalypstick Fest judges. Tickets/info here.
AFTERMOON (Modern Metal from Ukraine) is proud to announce the release of the official video for the song 'Cold', taken from their album 'Phase One' (Wormholedeath Records). View the video here.
The new album and second release from French metal merchants DUST IN MIND has just hit the shops. Titled 'OBLIVION', it is an awesome slab of metal. The latest video from the album titled 'I'm Different' can be viewed here.
THE SHIVER, female alt rock quartet formed in 2005, plays a unique blend of dark, beat-heavy rock with spikes of Electro/Ambient. Their new album called 'Adeline' has been released today, April 4th 2017. To celebrate this news the band is also releasing a lyric video for the track 'Adeline'. View it here.
Here is the new video from NINA ROSE. View 'Holy Water' here.
LESBIAN BED DEATH, the UK female fronted HARD ROCK/GOTHIC PUNK band has released the third single, 'SON OF A THOUSAND MANIACS', from their current studio album, 'EVIL NEVER DIES'. 'SON OF A THOUSAND MANIACS' is a hell raising, hard rock party anthem and has already become a live favourite. The song was inspired by the band's love for the Nightmare On Elm Street movies as frontwoman SIENNA VENOM explains, "I grew up watching all of the classic 80s horror movies, and the Nightmare On Elm Street franchise was one of my favourites. We've always wanted to pay homage to Freddy Krueger in a future music video, and now we've finally made it happen with this track". Shot on location at the famous haunted 18th century pub, The Leopard Inn, Stoke-on-Trent in the UK, the music video for 'SON OF A THOUSAND MANIACS' sees SIENNA VENOM take on the role of Freddy Krueger as she torments a teenage girl through her nightmares. Check out the 4K video here.
SERPENTYNE will be supporting Ritchie Blackmore's Rainbow at Manchester Arena on June 22nd! Tickets are now on sale from today (29th March) here: https://myticket.co.uk/rainbow/.
'Dominion of Pain', the second single by CADAVERIA from the 'Mondoscuro' EP, is now available on iTunes. The track, is streaming on the band's YouTube channel at this link: www.youtube.com/watch?v=gbdWgNxhVc4&feature=youtu.be.
The Iranian band THE UNKNOWN present the single 'Lithium' featuring AMY LEE. The song is the expression of a strong collaboration that THE UNKNOWN had with EVANESCENCE singer AMY LEE. 'Lithium' ft. Amy Lee is available here.
The new AEVERIUM album teaser. The album called 'TIME', the track called 'VALE OF SHADOWS'. Album due 24th March - view video here.
The female fronted progressive power metal band VANDROYA has just released a lyric video for "I'm Alive", the first single from their highly anticipated new album "Beyond The Human Mind". The album will be released on April 28th in Europe and North America through Inner Wound Recordings. The album concept revolves around the journey we all go through in search of fullness and inner peace. The album artwork is created by Felipe Machado Franco [Blind Guardian, Rhapsody of Fire, Iced Earth]. Check the video out here
THE BIRTHDAY MASSACRE present 'Under Your Spell', its most intimate and emotive record to date. This album is a captivating hybrid of 80's, electronica, and aggressive guitars, fused with dark, cinematic melodic progressions. The new album blends the expansive breadth of The Birthday Massacre's signature sound and creates a deeply personal, immersive collection of songs. The album we understand should be available early to mid June.
After sending a current demo to their label Napalm Records it`s official: MIDNATTSOL will make a fourth album together with Napalm Records!! The release will be at the beginning of 2018, and there will be live gigs next year too.
20th August 2017 - DAMES OF DARKNESS returns with EDENBRIDGE as the headliners. This promises to be another feast of female fronted metal. The venue is the Robin 2 in Bilston near Wolverhampton UK.
Explosive Canadian Hard Rockers, KOBRA AND THE LOTUS has completed work on their new album and Napalm Records debut 'Prevail I'. The album is set for release on May 12th! Listen to the new single 'Gotham' here.
On January 27 RAVENSCRY released a video for their track 'Oscillation'. The song features on the band's upcoming album entitled 'The Invisible', which is out on February 24, being the first concept album from the band. This will be their third work after 2014's 'The Attraction of Opposites'. The Oscillation video was directed by Max Valerio and it can be viewed here.
XANDRIA has a soundtrack-like, orchestral finesse inherent to the compositions, echoed by pounding groove and sophisticated shredding. You can experience it for yourself with the brand new music video for the track 'Call Of Destiny' HERE. And yes, we can fully understand if you can't get enough of XANDRIA! So check out their latest lyric video for 'We Are Murderers (We All)' feat. Björn Strid (SOILWORK) HERE.
This coming October marks thirty years since the release of the 'Heaven On Earth' album from BELINDA CARLISLE. So to mark the occasion, she is going to do a short UK tour themed around the record - the dates are on our tour dates page.
EMERALD MIND play a unique mixture of power and progressive metal with one of the most professional female vocalists on the Russian metal scene, Svetlana Vysotskaya. The band has released a new video for the song 'Astronaut In Her Space' from their second album 'Civilization'. This song draws parallels between the depths of the universe and a human mind. One person explores the other one like a spaceship, drifting among the space. Anyway even if you are far from philosophy you can just enjoy powerful riffs, catchy melodies and exceptional vocal of the beautiful Svetlana! View it here.
Check out Russian band D-SENSE. The video to the track 'Sin In Your Eyes' can be seen here.
Check out the rather cool Italian Band FIVE WAYS TO NOWHERE, who are fronted by Charlotte S. Their YouTube channel can be found here.
The band is a powerful blend of loud guitars, aggressive and groovy riffs, a scratchy voice with catchy melodies all driven by a neurotic rhythm section. Sounds cool to me!
MORLAS MEMORIA has a cool crowd funding campaign! Check it out here. Their previous work 'Follow The Wind' won many plaudits. So I really look forward to any new music from this German band.
Italian/British rock/metal band ONYRIA has announced a comeback. The band is excited to announce that they have reformed with their original line-up and will continue to write, perform and record both original and cover songs in the immediate future. Their new single, 'Alone', has been released worldwide on January, 9th 2017. Enjoy the video here!
The Female Metal Event - FEMME is from 22nd September - 24th September 2017 in Eindhoven (The Netherlands). On stage include: DELAIN, EDGE OF PARADISE, MAYAN, THEATRES DE VAMPIRES, WEEPING SILENCE, VETRAR DRAUGURINN.
ASHES TO ASHES official video for the song 'Once Upon a Time', taken from 'Urania' (2016, Epictronic), is out now via Vevo! The song has been re-recorded with the new singer Giulia Sarpero. View the video here.
Another video to enjoy. The band is BRIGHTSTORM from Brazil and the track is called 'Walk', lifted from the album 'Through The Gates'. See the video here.
Canadian Gothic rockers VAN HALST are recording the follow up release to their debut album 'World of Make Believe' with famed Canadian producer Arnold Lanni, best known for his work with Our Lady Peace, Finger Eleven and Simple Plan. VAN HALST released 'World of Make Believe' on March 4th, 2016 to great acclaim from the Canadian music scene. For more news, watch this space.
Hungarian female fronted metallers ANN MY GUARD, has just released a new lyric video for the song 'Hekate', which is taken from their forthcoming album 'Ourania'. The album is due out on January 13, digital and January 27, 2017 as CD via Rock'N'Growl Records. View the video here.
Epictronic and Wormholedeath Records are proud to announce that ARSENIC UNBIRTHDAY's official video for the song 'Another Sin To Hide', taken from 'Ravens and Writing Desks' E.P. (2015, EPICTRONIC), is now out via Vevo! View it here.
Let's have a bit of Stoner Rock - yay! Here is the link to BEEF SUPREME's new EP 'Witchcraft In School'. Have a listen - why not? www.soundcloud.com/beefsupreme-2/sets/witchcraft-in-school. Also check out their website here where you can download their music.
AETERNITAS has posted a video with the acoustic version of the title track of their latest album 'House Of Usher', enjoy it here.
The new singer of French Band ASYLUM PYRE is OXY HART. The band has already worked on several songs with her. Prepare for a huge blow of power and subtlety.
'Circles On The Water' is a sweeping, atmospheric ballad from Russian band SLOT, that explodes into raging guitar & vocals that encapsulate singer Nookies fantastic vocal range, and the bands direct song structures. The video is their most ambitious to date with powerful images and a specific story line, that capture the mood and message of the song. This is yet another tremendous track from the album 'Septima', released on Sliptrick Records earlier this Spring. View it here.
A band that has just sent me some information: They are EXCELSYUM from Nicaragua, fronted by Lucia Espinoza. They were formed in 2012, are young ageing from 19 to 25 and they play Progressive Symphonic Metal. Check out their YouTube channel here.
I have been chating with Anna Holtz, singer with the band Desdæmona. Check this link out and consider supporting: www.facebook.com/events/1758659704396672/?active_tab=discussion.
ASHES TO ASHES is proud to announce the addition of new singer Giulia Sarpero. To celebrate, the band has re-recorded the songs 'Nymph' and 'Once Upon A Time' taken from their new album 'Urania' with Giulia. The songs have been released via Soundcloud and can be streamed HERE.
One of the most successful songs from SCARLET AURA's the 'Falling Sky' album - 'My Own Nightmare' - has a video out now!!! It is on YOUTUBE and you can watch it here. It can also be viewed in 3D!
Italian progressive rock/metallers HERETIC'S DREAM has premiered a new video for the song 'My Epiphany', taken from their new album 'Floating State Of Mind'. The video was directed by Adriano Giotti. Watch 'My Epiphany' here.
UK Band SERPENTYNE has recently released their new album 'The Serpent's Kiss'. The album is available from the band or can be purchased from this website. Their previous albums 'Myths and Muses' and 'Stella Splendens' can also be purchased here too.
NERANATURE (ex Darzamat female vocalist's project) is working on their third album. Here is the band's new single entitled "Słowiańska łza" (a Slavonic tear): View it here.
LEVANIA is proud to announce that their upcoming single & official video 'Memory' (original track taken from the album "Carousel" by Deplacement and arranged by Levania), is now available via Wormholedeath Records/The Orchard and Vevo! View it here.
Frontiers Music is very pleased to announce the launch of a new musical partnership between singer ANETTE OLZON and producer/songwriter/guitar player Jani Liimatainen for a new studio album. Frontiers looks forward to releasing this record in mid to late 2017!
SAECRED SPIRIT - Is a new exciting Swedish female fronted project. Anuviel features on Vocals & Keyboards, with: Lars Chriss - Guitars & Drums (Lion's Share, Seven), Andy Loos - Bass (Glory, Lion's Share, Seven), Jeff Paris - Backing Vocals (Mr. Big, Vixen, Y&T)... Music & Lyrics by: Anuviel. Debut single and video 'Unbreakable' can be viewed here - awesome!!
SORRONIA's back with new members, a new EP and a brand new lyrics video! The band's newest song 'Forsaken Tale' is now available, together with a brand new lyrics video that can be viewed here. Sorronia's new EP, the forerunner of the band's second full length album, 'Forsaken Tale', will be available from October here. There are gonna be three tracks on this EP, all with freshened, stronger sound and brand new melodies. The band's next LP meanwhile, is expected to be released in 2017.
SOS Festival is thrilled to announce the first 9 bands for their 2017 edition, the 10th in their history. And among those bands will be PYTHIA now fronted by Sophie Dorman. The fest will take place 14-16th July at he Longfield Suite, Prestwich, Manchester. For more info, visit www.sosfestival.net.
Sander Gommans [After Forever] and the Dutch/Brazilian band PHANTOM ELITE are coming with full power to breathe fresh air into the female-fronted metal scene. Intense and powerful vocals by Marina La Torraca [Avantasia live], in-your-face guitars by Ted Wouters and Goof Veelen, unique keys and orchestration by Erik van Ittersum [The Theater Equation], and furious groove-heavy drums by Eelco van der Meer [Stream of Passion live]. These young, talented, and experienced musicians are kicking the doors wide open with the lyric video for their debut track, 'Siren's Call' - view it here.
BENEATH MY SINS fronted by Emma Elvaston is a French Symphonic Metal band founded in January 2016. In December 2015, the members of the last line-up of the band EVOLVENT decided to create a new band closer to their ambitions and their approach to music. Thanks to the experience learnt with Evolvent, Beneath My Sins now offers Symphonic Metal that is more mature and exploring all the possibilities of the kind. Recently, the band released their first single and music video entitled 'From The Flames', view it here.
THE RACK DOLL - here is the video to the awesome track 'Pain In My heart' from the very good album 'Hot City'. Please check the video (and the album) out and support jolly good old independent music. The video can be viewed here.
The awesome and magical Hereford (UK) based gal SAKARA, has a new website and it can be found at www.ladysakara.wix.com/ladysakara. Furthermore, on this site you will find Sakara's new video 'Serenity' from her most recent album 'Beauty and Bravery'. Please check the website out and support fine independent music.
Here is the new video from Aussie singer/songwriter JEWEL NIGHT. The song 'How Forever' caught our attention some weeks back now and we do rather like it. You can view it here: www.youtube.com/watch?v=zWz3NcAXoQ4. The single can be purchased from here.