Ravenheart Music: Home/News
Ravenheart Music is a website that reviews music and posts news and video links regards Female fronted Rock & Metal music. We also though do have a guy band reviews page.
"Politics tear us apart, music brings us together"
Our reviews are done mainly by myself (Ravenheart Dave), with help from my UK friends - Kidderminster based self confessed Slayer nut Hannah Cooper and Chelmsford based, formerly a north London girl Natalie (The Nugget) Gold.
If anybody wants to give us a little something to help Ravenheart's Female fronted Rock and Metal movement, please do :) As a top supermarket over here in the UK says: "every little helps".
There is a radio show presented by Mr DJ Ravenman every Wednesday, to promote the female fronted rock and metal scene. Tracks from albums reviewed on this site, will invariably pick up airplay on this show. The radio show airs 8pm-11pm UK time (that's 9pm-midnight central European time and 3-6pm EST USA). Listen by clicking below.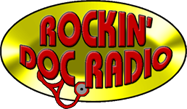 SITE UPDATES Oct 27th 2016
A-B Reviews: Oct 13th - Afterlife Symphony
C-D Reviews: Oct 27th - Cathubodua
E-F Reviews: Oct 18th - Flight of Fire
G-H Reviews: Oct 10th - Beth Hart
I-K Reviews: June 30th - JTR Sickert
L-M Reviews: Oct 21st - Lureaway
N-O Reviews: Sept 12th - Oberon
P-R Reviews: Sept 15th - Red Storm
S-T Reviews: Oct 18th - The Legion Of Hetheria
U-Z Reviews: Oct 25th - Veil Of Mist
Guy Band Reviews: Oct 23rd - Oceans of Time and Serious Black
Whispering Tales - Ravenheart Music Special Review
Tour Dates - last updated Oct 25th 2016
Latest Interviews: TEMPERANCE from Italy - Aug 26th 2016

I am immensely proud of this interview with UK Gothic Rockers VAMPYRE HEART. Click on link below. It is my very first 'live' interview, maybe my last! :)


RavenHeart Music Interview with Vampyre Heart from D Soul on Vimeo.


AND NOW HERE IS THE NEWS!

TANTAL (progressive metal with female vocal) has published the second single 'A Hopeful Lie' from their upcoming brand new album 'Ruin'. Lyric video is available here. The song is streamed at Bandcamp page here.
On November 11th JOANovARC release their raw, raunchy and powerful debut album 'Ride Of Your Life', through Red Vixen Records. The album finds JOANovARC at their full creative tilt delivering hard-hitting, retooled classic rock with a modern twist. Describing themselves as "Puss In Boots", this four piece force of nature have delivered a statement of intent with their debut album.This energetic and diverse album features 11 finely crafted songs full of rock'n'roll attitude and glamour while the album cover features and I quote from the band: "an image of our naked bodies is pure and we not be affected by fashion in any way which is refreshing. There was something quite liberating about this photo and the road image tells the story of the album with the band stripped naked showing who we really are. It's the bare naked truth!". Remember the date, Nov 11th. Meanwhile, they are on tour - dates on our tour dates page.
Los Angeles alternative/progressive dark rock outfit LUCID FLY has announced that their first studio album, 'Building Castles In Air', will arrive this November. They have also released a lyric video for their latest single and Building Castles In Air album cut, 'Visions of Grandeur'. View it here.
Universal via Concord are pleased to announce EVANESCENCE'S first ever career spanning vinyl box set encompassing their studio albums, 'Fallen', 'The Open Door' and 'Evanescence' and for the first time ever, the commercial debut for the previously unreleased demo album 'Origin'. The bonus LP, 'Lost Whispers', collects all the official b-sides and features the studio version of the sought after tour intro 'Lost Whispers' and the first new Evanescence studio recording in years, 'Even In Death (2016)' - release date for single TBC.
Australian female fronted symphonic/cinematic metal band DARKYRA has signed deal with Sliptrick records! After the successful release and rave reviews of two high production studio albums (a solo project of Gina Bafile under the name Darkyra Black), Darkyra Black was thrown into the spotlight as a strong emerging artist within the world of female fronted metal and rock, fueling the desire of talented singer Gina to take the music on the road.In 2015 the focus was to project the brand as a complete band which led to the recent name adjustment from 'Darkyra Black' to 'Darkyra', and with the new found Australian members the transition from solo artist to a working band was complete.Keeping within the traditional Darkyra Black style, the relatively young band begin their creative journey together. With a new album concept on the horizon, their very first collaboration, 'Against all Odds' is now taking shape.
'Crucified Dreams', the debut EP by young Italian female-fronted metal band WINDSHADES, is scheduled for November, further details will be unveiled soon.
The band is fronted by opera/soprano singer Chiara Manzoli.
Halloween is fast approaching, and the UK's Gothic Punk/Hard Rock band, LESBIAN BED DEATH, has released a brand new music video for their latest single, 'SATAN IN THE SWAMPS' as a special Halloween treat for their fans. Filmed by LBD's very own Mr Peach (founder member and Rhythm Guitarist), this low-budget, B-movie style video pays homage to the band's love of 80s horror films with a masked maniac in the woods killing off a group of teenagers one by one (ooo eeerrr!!). Shot on location at the infamous abandoned Denbigh Asylum earlier this year, 'SATAN IN THE SWAMPS' showcases LESBIAN BED DEATH's darker, heavier side. View the video here.
The new album by DARK SARAH titled 'The Puzzle', will be released on November 18th. The track 'AQUARIUM' from the album will feature Charlotte from DELAIN. Listen to the track here.
A message from XANDRIA: "While on our way towards Latin America it is with deepest regrets, and with a big deal of frustration, that we have to inform you that we will have to cancel the November shows in US and CA (support shows to Epica), due to major visa problems beyond our power. We intensely and heavily had been trying to get all visa preparations accomplished, but unfortunately no one has controle over the tempo of the visa processes/agencies and embassies. How much we wanted to return to North America this November, and what a bummer this constraint has now become. We ask you to keep your heads up though for with our new album "Theater of Dimensions" (out: Jan 27, 2017) new adventures and tour dates will come! Please bear with us for the time being, we utterly regret this short term cancellation and are terribly sorry for your inconvience".
One week until the release of 'Tied Down' by FOREVER STILL. The album will be a CD/DVD digipak limited edition and will be released by Nuclear Blast (21/10/16). The band will be on tour with LACUNA COIL. Dates on the tour dates page.
Brazilian band BRIGHTSTORM has a new song titled 'Walk'. The video to this newie can be viewed here.
FORBIDDEN LORE is a Greek Symphonic Metal band from Thessaloniki, formed in Jan 2015 by Timoleon Adamopoulos(guitars), Georgia Mavrantza(vocals) and Argirios Tsagkalidis(bass). The band's music style is Symphonic Metal combined with soundtrack and progressive elements. Now it's time for the band to release their very first self-titled EP-CD, which includes 3 songs which will be reviewed here soon. Meanwhile, to get a taster, check out the track 'Grace In Our Fall' here.
On 8th October LILYGUN released a single called 'Inside', and was the last song singer Anna-Chistina wrote before suffering from a Subarachnoid Brain Haemorrhage. The song is a good un with a catchy chorus showcasing Anna-Christina's awesome pop/rock vocal style. The number is taken from the forthcoming album 'Strength and Grace'. It can be purchased from all normal digital outlets.
One of Stockholm's greatest exports THUNDERMOTHER, will embark on a first headlining European tour this November 2016. After a busy first half of 2016, including a support tour for D-A-D as well as festival shows all over Europe (Summer Breeze (DE), Bravalla (SE), Alcatraz (BE), Rockfest Barcelona (ES), Masters Of Rock (CZ) amongst others), these five ladies will conquer the rock world with their pure driven classic hard rock in a full headlining set. Check the band out here.
It's been a while since 'Dragon Tears' by DARKYRA BLACK was first released, such a solid album for a debut release. The band is pleased to announce that after 3 years, the album has been signed to Russian label Metal Renaissance for re release and worldwide distribution.
View the new video from SIRENIA here. It is called 'The 12th Hour' from the forthcoming album 'Dim Days of Dolor,' due November 11 via Napalm Records.
Italian progressive rock/metal band HERETIC'S DREAM is confirmed as direct support to DELAIN in Saint Petersburg and Moscow, as follows: January 20, 2017 - Saint-Petersburg at Opera Concert Club; January 21, 2017 - Moscow at Volta. Comments the band:"Russia is a magic place, and it's even more exciting if you're going to play there supporting amazing Delain \m/"
Italian "Vampiric Metal" legends THEATRES DES VAMPIRES will release their new album 'Candyland' on October 14th via Scarlet Records. Today the band has unleashed the first video 'Morgana Effect', taken from the new album. Watch it here. The video was directed by Luca Cavallari, edited by Christian Ice.
This may not be quite Ravenheart fare, but here is a link to the new video from Electro/Pop Princess RÉN. It is titled 'Into the Unknown' and it can be viewed here. A rather cool video for these forthcoming Autumnal days.
The new album by EILERA titled 'Face Your Demons', will be released tomorrow 30th September. The album has been reviewed on this very site (8.75/10). A track from the album called 'Deadly Together' can be viewed here.
Two of Europe's finest metal exports and Napalm Records recording artists the mighty HAMMERFALL and DELAIN have joined forces for a Co-Headline North American tour, set for spring of 2017.
Hailing from the English Midlands, stoner doom outfit ALUNAH is finally back in the studio recording a brand new album, which is set to see the light of day in early 2017 on Finland's cult label Svart Records! Look for them to expand their sonic palette with their upcoming album 'Solennial', set to be released in early 2017, and see them build on what they've accomplished before in their rich, engaging sound that seems to be always wandering and never, ever lost.
NERANATURE (ex Darzamat female vocalist's project) is working on their third album. Here is the band's new single entitled "Słowiańska łza" (a Slavonic tear): View it here.
Welcome to the FOURTH CIRCLE, where epic Tunes encounter hard Riffs, and where the charming voice of Audrey Adornato is carrying the ears and hearts of their fans from the third to the fourth dimension. The glorious new album of FOURTH CIRCLE is named 'Elements' and therefore is again taking account of the magical number "four". Since where fire, water, air and earth interact a wholly new world of massive orchestral sound is about to emerge. And yet, the five musicians from France undeterredly follow that path, while they are firing a salvo of 13 powerful tracks consisting of guitar-riffs meeting skincrawling orchestral elements. FOURTH CIRCLE are integrating themselves seamlessly into the force of nature of symphonic metal. So, who ever istens to 'Elements', will surely find more than four enrichments for his/her personal favourite-list.
After the successful release of XANDRIA's latest masterpiece 'Sacrificium' and their spectacular EP 'Fire & Ashes', the band is ready to unleash their latest effort in terms of fantastic and epic symphonic metal: Please welcome the highly anticipated brand new album entitled 'Theater of Dimensions'!
The album will be released worldwide on January 27th 2017 via Napalm Records.
LEVANIA is proud to announce that their upcoming single & official video 'Memory' (original track taken from the album "Carousel" by Deplacement and arranged by Levania), is now available via Wormholedeath Records/The Orchard and Vevo! View it here.
5-piece girls rock band BAND-MAID will be starting their 1st World Tour "BAND-MAID "Brand New MAID" Release Tour World Series" in just 2 weeks! The hardcore maids will be holding a total of 9 shows 8 countries in South-America, Europe and Asia. The tour will be kicking off with a headlining show in Mexico City on October 9th, after which the band will be flying to Europe to rock the continent with a full-blown headlining tour. The VIP tickets for London, Hamburg and Paris have already sold out, but general admissions are still available for all shows! There is still a limited amount for VIP tickets available for other shows, so if you want to meet the band, act fast!
NIGHTWISH plan to take at least a year off because singer Floor Jansen is four months pregnant! She is expecting a baby from her boy friend, Sabaton drummer Hannes Van Dahl.
Frontiers Music is very pleased to announce the launch of a new musical partnership between singer ANETTE OLZON and producer/songwriter/guitar player Jani Liimatainen for a new studio album. Frontiers looks forward to releasing this record in mid to late 2017!
Canadian Hard Rockers, KOBRA AND THE LOTUS recently signed a worldwide deal with Napalm Records. They are set to release their fourth album and Napalm Records debut Prevail I + II as two separate volumes of a double album. The first part will be released in February 2017 with the second part to follow in October of 2017. But don't worry as today KOBRA AND THE LOTUS are debuting their new single "TriggerPulse" taken from Prevail I. Check out the exclusive premiere here.
Now the time has come: since 09/09 the new album 'REFLECTIONS' from CORNERSTONE is commercially available at AMAZON, all good CD-stores and of course downloadable at ITUNES, GOOGLE PLAY, etc. After a five-month production period in the Vespa Studios in Toronto, Canada with top producer Harry Hess (SIMPLE PLAN BILLY TALENT, MUSE, ...), it can be said that the album is a huge step forward, especially soundwise. The band is very satisfied with 'Reflections' and it's an enormous development from the last album 'Somewhere in America'.
SAECRED SPIRIT - Is a new exciting Swedish female fronted project. Anuviel features on Vocals & Keyboards, with: Lars Chriss - Guitars & Drums (Lion's Share, Seven), Andy Loos - Bass (Glory, Lion's Share, Seven), Jeff Paris - Backing Vocals (Mr. Big, Vixen, Y&T)... Music & Lyrics by: Anuviel. Debut single and video 'Unbreakable' can be viewed here - awesome!!
After a long journey, MIRACLE FLAIR has finally reached a point, where their hard work will pay off. Their second album 'Angels Cast Shadows' is a piece of art, which showcases the band's passion and attention to detail. It's an international affair, and the album's been refined by the production skills of the living legend Tommy Vetterli (Coroner).
The band centres around the two creative forces, Nicole Hartmann and Daniel Maurizi and they produce beautiful melodies entangled with crisp guitar riffs. The title track can be listened to here - album released 21st October.
The global metal scene recognizes ALISSA WHITE-GLUZ for her unforgettable and inimitable work as the vocalist of iconic metal band ARCH ENEMY. The versatile singer has worked steadily in heavy bands for half her life. Now she is doing something new. It's an entity dubbed simply 'ALISSA' and her brand new solo project has now been worldwide signed by Napalm Records. She will however, remain firmly installed in her role as the frontwoman of Arch Enemy. That status has not and will not change. 'ALISSA' is more of a musical collective, led by White-Gluz and featuring contributions from her wide network of also-talented friends. The album is already scheduled for 2017 and tour dates will follow around the album release as well. Stay tuned for many more exciting details & info to follow!
Spyla is no longer with FALLEN ARISE. She decided to follow other activities and we at Ravenheart wish her all the best! The band's new singer is Fiona Creaby from the U.K., she is also singer with APPARITION.
She will join Vlasis Katsaounis who will handle all male vocal duties.
BETH HART is an American singer, songwriter and musician from Los Angeles, California. She rose to fame with the release of her 1999 single 'LA Song (Out of This Town)'. Now in 2016, she releases the track 'Fire On The Floor', the lyric video can be viewed here. What a voice!!
SORRONIA's back with new members, a new EP and a brand new lyrics video! The band's newest song 'Forsaken Tale' is now available, together with a brand new lyrics video that can be viewed here. Sorronia's new EP, the forerunner of the band's second full length album, 'Forsaken Tale', will be available from October here. There are gonna be three tracks on this EP, all with freshened, stronger sound and brand new melodies. The band's next LP meanwhile, is expected to be released in 2017.
LEAVES' EYES with their new singer Elina Siirala (EnkElination), will be releasing their new 5 track EP titled 'Fires In The North', on the following dates - EUR/ROW: 07.10.2016, USA/CAN: 04.11.2016. The EP was produced none other by the man himself, Alexander Krull at Mastersound Studio.
Press Release: Band MOANING SILENCE from Greece. New official video taken from the forthcoming EP 'Fragrances from Yesterdays', which will be released during autumn, 2016. The video titled 'Summer Rain' can be viewed here.
CRYSTAL VIPER is back! The Polish Heavy Metallers are returning after a 4 year absence, which was caused by the health issues relating to the band's front woman and founder, Marta Gabriel, and which placed the future of CRYSTAL VIPER into question (last year Marta underwent surgery of her nasal and facial sinuses). "The witch is back" however, sounding stronger, heavier and louder than ever before! On February 17, 2017, AFM RECORDS will release CRYSTAL VIPER's new concept album entitled 'Queen Of The Witches'. Watch this space!
HUMAVOID music video 'Coma Horizon' is out now. Weird breakdowns, dissonant piano hooks and haunting vocal melodies. Influences ranging from extreme metal to modern pianism and jazz fusion. That's what Humavoid's made of! Watch it on Youtube: www.youtube.com/watch?v=V9duciRi2EA. Also available from the major digital outlets.
SOS Festival is thrilled to announce the first 9 bands for their 2017 edition, the 10th in their history. And among those bands will be PYTHIA now fronted by Sophie Dorman. The fest will take place 14-16th July at he Longfield Suite, Prestwich, Manchester. For more info, visit www.sosfestival.net.
INFY's new video is up. View it here, and yep, they still smash guitars on stage, or she tries too :) Love it! Infy and her band also support XANDRIA in Tel Aviv on 30th Nov 2016.
The Spanish masters of Symphonic Metal DIABULUS IN MUSICA will finally release their next masterpiece entitled 'Dirge For The Archons': Elegant grandeur with a metallic punch! An extraordinary ability to merge metallic heaviness with symphonic catchiness! The fantastic female vocalist Zuberoa Aznárez and her band members masterfully combine heavy Metal riffs, a pounding rhythm section with passionate and symphonic elements. The compositions are crowned by wonderful refrains, which will grab the listener's attention at the first spin of the record. 'Dirge For The Archons' out on November 18th 2016 via Napalm Records!
SHADOWQUEEN hail from Australia. Fronted by the powerhouse vocals of Robbi Zana, they have just released a new single 'Waiting For You'. There is also a video released, and that can be viewed here.
DARKWELL's 3rd studio album is called 'Moloch', and will be released on September 23, 2016 via Massacre Records. Fronted by Alexandra Pittracher, the band's album is already available for pre-order, and will also be available as limited edition digipak with two bonus tracks. Furthermore, the Austrian outfit has teamed up with Felix Gorbach and Hanno Mayer of BlueBox Media, and shot a video for the new song 'Yoshiwara' and that video clip can be viewed here.
With an incredibly strong social and moral conscience, WE ARE THE CATALYST as described recently by top UK promoter Matt Seddon "have set the benchmark for modern metal bands". The video for the track 'Home' from their soon to be released album 'Elevation', shows the real affect on real people of society today. View the video here. The video starts with short clips of people from all over the globe sharing the struggles they are going through and have overcome.
TARJA, the lass with the golden vocal chords, live at HELLFEST June 2016 - view concert here. And that is not all, here is one of my fave bands, WITHIN TEMPTATION live at M'era Luna Festival 14th Aug 2016 - view that here.
Sander Gommans [After Forever] and the Dutch/Brazilian band PHANTOM ELITE are coming with full power to breathe fresh air into the female-fronted metal scene. Intense and powerful vocals by Marina La Torraca [Avantasia live], in-your-face guitars by Ted Wouters and Goof Veelen, unique keys and orchestration by Erik van Ittersum [The Theater Equation], and furious groove-heavy drums by Eelco van der Meer [Stream of Passion live]. These young, talented, and experienced musicians are kicking the doors wide open with the lyric video for their debut track, 'Siren's Call' - view it here.
BENEATH MY SINS fronted by Emma Elvaston is a French Symphonic Metal band founded in January 2016. In December 2015, the members of the last line-up of the band EVOLVENT decided to create a new band closer to their ambitions and their approach to music. Thanks to the experience learnt with Evolvent, Beneath My Sins now offers Symphonic Metal that is more mature and exploring all the possibilities of the kind. Recently, the band released their first single and music video entitled 'From The Flames', view it here.
Gothic doom-metallers, TREES OF ETERNITY (featuring ex-members of Katatonia, Swallow The Sun) who tragically lost their lead singer, Aleah Starbridge in April, has just released the very beautiful and rather haunting 'Broken Mirror', featuring Aleah. Alongside her surviving partner, Juha Raivio; the band, Mattias and Fredrik Norrman (Katatonia, October Tide) and Kai Hahto (Swallow The Sun, Wintersun), made the decision to put out their last album with her on Svart as a way of honouring the legacy of work she left behind - the perfect elegy to her untimely death. The bittersweet new album, 'Hour of the Nightingale' will be released on 11th November. Check the video out to 'Broken Mirror' here.
DELAIN fans have been clamoring to hear another new song from Moonbathers and today they are able to do just that. The new single 'Fire With Fire' is streaming exclusively via Loudwire. Listen to it here!
The lyric video for 'The Glory And The Scum' can be viewed here.
LESBIAN BED DEATH, the UK female fronted HARD ROCK/GOTHIC PUNK band, are back with their fifth studio album, 'EVIL NEVER DIES'. The recording of the album has been funded by their fans following another successful PledgeMusic campaign, which saw the band raise more money than ever before thanks to their increasing fan base. 'EVIL NEVER DIES' has a sound that shows the band's huge love for 80s hard rock tainted with moody gothic tinges and is the first album to feature new singer, SIENNA VENOM, and new lead guitarist, VIK VOODOO. The album will be released on 23rd September 2016 on Psychophonic Records via Shellshock Distribution.
The new SAKARA single 'THE OLD WAYS' will be available from August 12th via Bandcamp. It is rather good me thinks!
Massacre Records is happy to announce the signing of the US symphonic metal band THY SHADE. The band was founded by the classical/crossover soprano Diana Shade and Mane Cabrales (Dimension) last summer. The band's sound is full of strong melodies and catchy choruses, and comes with a fresh neo-classical/symphonic metal vibe. THY SHADE's debut album 'The Last Goodbye' is set to be released in late November 2016 via Massacre Records, although it is already available on the digital platform, being reviewed on this site in June (2016).
Argentinian born, Manchester UK based, Rock & Metal schooled FEAR ME DECEMBER has just announced that their debut album 'Between Violence And Silence', is set for release on 26th August. This full length record follows up from their 2014 EP 'Who Cares?' The new album is sure worth a listen I can assure you, offering up 11 tracks of top drawer Modern/Alternative Melodic Rock/Metal.
MELODY CALLEY is a female acoustic rock singer/songwriter that one may well not have heard of yet. Her dreamy/heavy style of music can be heard at the following links: www.soundcloud.com/sweetmelodysmusic/soul-to-shore and www.mellowdmusic.bandcamp.com/track/gravity. Check her out!!
After touring for a year and a half throughout every corner of the world and leaving fans of all nationalities breathless, the time has come for NIGHTWISH to immortalise their 'Endless Forms Most Beautiful' tour on DVD. The band is therefore set to release their new live milestone 'Vehicle Of Spirit' on November 4th, featuring not only two concerts in full length, but also plenty of bonus material. More information on this release can be found here.
SUBSCRIBE TO THE EVYLTYDE FAN CLUB AND GET HEAPS OF COOL STUFF!!! That's right! For only £5 a month (£6 pcm for our overseas friends) you can subscribe to the Evyltyde Fan Club and not only help support your favourite band, but get heaps of cool stuff as well! More details here. Support a great band and get involved helping them to continue to bring us great music.
Priya Panda, DIEMONDS' stunning front woman, is the sultry singer that the music world has never been so poised for. With her larger-than-life presence, she breaks every cultural, social, gender and sexual boundary known to hard rock. If the ever-growing legions of the band's loyal following are any indication, DIEMONDS are firmly carving their own path in music and hoards of rock fans are already along for the ride. Check out a brand new music video for the track 'Secret' and unveil the secret HERE. With their 3rd album 'Never Wanna Die' (2015, Napalm Records) the band continues to modernize their heavy rock n' roll sound.
UK Symphonic Folk Metal band SERPENTYNE fronted by Maggiebeth Sand, have kindly sent me some info about what to me sounds a rather awesome band. Here is a link to their video 'Helen Of Troy'. It can be viewed here.
Also, the band's website can be checked out at http://www.serpentyne.com. Their new album (their 3rd in-fact) titled 'The Serpent's Kiss' is due to be released end of September.
We have the video 'Trinitite' by PSIDERALICA from the album of the same name. The album is currently available in digital stores, cd version will follow. Click here to view.
NINA ROSE...I so love this musician. Here is the link to her new video "I'M COMING HOME". Click here to view.
The latest musical offering from rising songwriting musician, film-composer, and producer JASMIN STONE alludes to a mystical experience in both the song and music video for her new single. 'Time' her first international record is a highly whimsical tune that shines on Jasmin's avant-garde pop musical style. View the video here.
MR BELLA'S new song 'Don't Tell Me No' is available now on iTunes, Amazon, Google Play, Spotify, and most online digital music stores! So grab yours today. You can also check out the video here. Also, get your copy of their Limited Edition 8-song CD including 2 new songs, PLUS every single released since the album 'Cross My Heart'. The CD is available at shows, on their website here, and on BandCamp here.
Italian "Vampiric Metal" legends THEATRES DES VAMPIRES is pleased to announce the release of their brand new album, 'Candyland', on October 14th via Scarlet Records. The album is produced and recorded by Christian Ice at Temple Of Noise Studio.
The new album from Melodic Metal band EDEN'S CURSE titled 'Cardinal', will feature LIV KRISTINE on the track 'Unconditional'. The album is expected to be released Oct 14th.
LIGHTLESS MOOR: The new video from their recently released album 'Hymn For The Fallen' can be viewed here. The track is called 'The Unlocked Door To The Other World'. The album will see the light of day in Japan on 27th July, but is already available elsewhere.
DORJA fronted by Aiym Almas from Kazakhstan, is a brand new hard rock band who are already making a buzz online after only a few days in the public eye.The members of this transatlantic all-female band come from England, Belgium, Los Angeles and the aforementioned Kazakhstan. They describe their music as possessing "Powerful, guitar-driven hooks, heavy drums, and vocals with the raw energy to challenge Janis Joplin."
Bassist Becky Baldwin says "It was a really crazy time for the three of us who flew over from England to work on the single in LA, this was also our first time meeting Aiym in person, so it was so exciting to get into the studio with her. Our previous Skype sessions and 'home demo' style remote recordings did no justice. Hearing that voice belting out at you in the same room is a phenomenal experience." Check out the video to their new single 'Fire' here, the single available on iTunes etc. The band also has some gigs lined up - check our tour dates page and also pop over to their website at www.dorjaband.com - these girls are on fire!
INFY's 'A Mortal's Tear' is now a year old. So order any apparel (Tee shirt/hoodie etc) at www.infy-store.myshopify.com/ and get a signed CD with personal dedication, Infy snow of chaos guitar pick and a high quality 'A Mortal's Tear' download. Offer limited until 5th July. Infy will also be appearing at Wunderbar, Hativat, Golani St. 18 Hafia on Saturday 23rd July, and supporting XANDRIA at the Haezor Venue, Harechev St, 13 Tel-Aviv on Wednesday 30th November.
The Pennsylvania based band ANATOMY OF THE SACRED, whose EP received an encouraging review here earlier this month (June), has just made the physical copy of the album available via their website here. Support hard working independent musicians and treat yourself or a friend.
Italian/British Symphonic Rock/Metal band ONYRIA has just announced through a Facebook post that they are changing their name, lineup and genre. Onyria has always been a project rather than a full fledged band. They have had band members on board for short periods of time, but the core has always stayed the same. After tons of delays, they managed to publish their entirely self produced album 'Break The Silence'. It was greatly acclaimed by many reviewers. But they don't feel like doing music under the name Onyria anymore.
As a consequence singer Helena (pictured) is now known as HELLEKTRA. She will continue with this project as a solo artist, and release future material under this name. Expect some exciting new stuff very soon! No word has been made about the genre Hellektra is going to take in the future, but watch this space.
LEAH's single 'This Present Darkness' from her 'KINGS & QUEENS' album is an awesome tune. The single can be viewed here (lyric video) and can be purchased here. The song was inspired by epic tales such as LOTR, where a small minority faced great opposition, all the odds were against them, and it seemed that evil would prevail..... and yet they overcame the impossible because of their refusal to back down and were willing to sacrifice their own lives in pursuit of freedom.
Alternative rocker SAMANTHA SCARLETTE has released a music video for her brand new single 'Page Six'. This is the first new release since her 2014 album 'Violent Delights + Violent Ends', 'Page Six' being the first single from Samantha's forthcoming album 'My So-Called Life', release date TBA. The new wave inspired single was released on 6/6/16 as a digital single available at all major online retailers. View the video here.
Kaotoxin, in collaboration with K Productions, is proud to announce Dark Rock rising (black) stars VOLKER fronted by Jen Nyx, will tour France with DER WEG EINHER FREIHEIT and MOONSPELL in December, not only promoting their debut EP released in April, but also introducing new titles from their forthcoming debut full-length planned for January 2017. France's Winter weather forecast looks... dark!
Massacre Records welcome the modern Symphonic Metal band AETERNITAS. The band has been around since 1999 and has already released three highly-acclaimed albums: 'Requiem' (2000), 'La Danse Macabre' (2004) and 'Rappacinis Tochter' (2008).
The latter is a gothic musical that's actually been brought to the theatre stage running from 2008 until 2011. AETERNITAS' new album 'House Of Usher' will be released this fall via Massacre and you can expect modern Symphonic Metal with bombastic orchestral arrangements, rock parts with a lot of groove and the unique vocals of Alma and Oliver.
Italian Symphonic metallers ELEGY OF MADNESS with a new line up and new sound direction, has re-signed a new licensing deal with WormholeDeath.
They're ready to enter RealSound Studio (Parma) during August 2016 to record their third album titled 'NEW ERA'.
German heavy metal giants POWERWOLF and Dutch symphonic metal stars EPICA are teaming up for an European tour in early 2017. This impressive co-headline tour comes in support of the highly awaited new EPICA album 'HOLOGRAPHIC PRINCIPLE', which is scheduled for a September 30th 2016 release and POWERWOLFs spectacular DVD 'THE METAL MASS LIVE', which will be released July 29th 2016.
OH. is a rock and metal multi-instrumentalist — guitar (electric and acoustic), bass, drums, violin, piano and percussion, sound engineer who mixes and masters her work and videographer. She released her debut progressive rock EP 'Sleeping World' in 2013 with the award winning video 'Trials – A Song for a Lost Generation' and metal album vinyl release, 'Synemotion' in 2015. 'Synemotion' was released as a Double 12″ Gatefold vinyl album and as a digital album on April 24 2015. Two tracks from the album, 'Run Away' and the title track, 'Synemotion' were released as digital singles on February 20th 2015 and video clips accompany their release: Run Away and Synemotion on YouTube. OH. at the time very kindly sent me the Gatefold vinyl album so why not check her out here.
Birmingham's premier power metal quartet DAKESIS has been announced as one of two co-headliners at Northern Symphony 2017, the UK's premier festival for all things symphonic metal. With the release of 'A New Dawn' and their recent tours last month in both Finland and the UK, Dakesis are set to reach new heights. Dakesis formed in 2008, with the release of a limited edition four track E.P, they soon followed on with their debut album 'Trial By Fire' in 2011. Following on from their success of this album and extensive touring and festival appearances throughout the UK, the band went on to record their second full length album 'The New Dawn' which was released in March 2016. Northern Symphony will take place at The Venue in Selby on Saturday 15th April 2017. Early bird tickets are set at the low price of £4 and are available from either Northern Wynter Music's BigCartel store or www.Skiddle.com.
Hailing from the English Midlands, nature inspired doom band ALUNAH has signed a worldwide deal with SVART RECORDS! Over the course of their three albums – 2010's 'Call of Avernus', 2012's 'White Hoarhound' and 2014's 'Awakening the Forest' – the four-piece have been a constant force of progression into an individualised take on psychedelic and organic heft. Their material has never lacked structure or groove, but with the melodic vocals of guitarist Sophie Day ever at the fore, they keep an eye toward the ethereal as well. Look for them to expand their sonic palette with a brand new album, set to be released in early 2017.
Ukrainian female-fronted melodic metal band SCARLETH has just launched new lyric video! Scarleth comments: "Lyric video for one of the most aggressive and heavy songs of the new album is online now! It is 'Double Memory' – futuristic world of altering memories and consciousness. Watch and enjoy". Link here.
Originally, IGNEA was formed in early 2011 under the name PARALLAX, as the first Ukrainian band to play oriental metal. After active rehearsals in summer 2012, the band started working on the debut EP titled 'Sputnik'and it was released June 15th, 2013. In Autumn, 2015, the band changes its name to IGNEA and releases the debut video for 'Alga' single with a full symphonic orchestra. Audio version of 'Alga' also features a B-Side track — symphonic version of 'Sputnik' track produced by Xes Dreams band.
The video 'Alga' has gained over 60,000 views on YouTube within several months. Currently, IGNEA is recording a full-length album and preparing for several gigs in Ukraine and Moldova. View the video to 'Alga' here.
Want to hear an awesome track from the lovely NINA ROSE. Well click away to your hearts content here.
PERSONA is a female fronted metal band from Tunisia fronted by Jelena Dobric. They have just released on YouTube a track from their forthcoming album 'Elusive Reflections' (due Feb 12th), and the track is bloomin' good!!.
The track is called 'Forgotten' and that can be listened too here. There are links on this YouTube page to other tracks from the band. Watch for a review of their new album soon!
After a period of relative silence, LENORE S.FINGERS is ready to come back with a very ambitious album, more mature, complex, decadent and professional than what the already great debut 'Inner Tales' has represented. It will be titled 'All Things Lost On Earth', an Ariosto's quote from the poem 'Orlando Furioso', and it will be released probably in the 2016 fall.
THE RACK DOLL - here is the video to the awesome track 'Pain In My heart' from the very good album 'Hot City'. Please check the video (and the album) out and support jolly good old independent music. The video can be viewed here.
The awesome and magical Hereford (UK) based gal SAKARA, has a new website and it can be found at www.ladysakara.wix.com/ladysakara. Furthermore, on this site you will find Sakara's new video 'Serenity' from her most recent album 'Beauty and Bravery'. Please check the website out and support fine independent music.
Here is the new video from Aussie singer/songwriter JEWEL NIGHT. The song 'How Forever' caught our attention some weeks back now and we do rather like it. You can view it here: www.youtube.com/watch?v=zWz3NcAXoQ4. The single can be purchased from here.