Ravenheart Music: Home/News
"Music does what politicians fail to do - bring the nations of the World together"
If anybody wants to give us a little something to help Ravenheart's Female fronted Rock and Metal movement, please do :) As a top supermarket over here in the UK says: "every little helps".
There is a radio show presented by Mr DJ Ravenman every Wednesday, to promote the female fronted rock and metal scene. Tracks from albums reviewed on this site, will invariably pick up airplay on this show. The radio show airs 8pm-11pm UK time (that's 9pm-midnight central European time and 3-6pm EST USA). Listen by clicking below.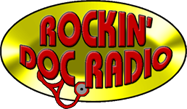 And this is the new Ravenheart Music YouTube website (Ravenheart YouTube). It is kinda work in progress but keep checking it out!
I have a few limited copies of the RAWKFIST albums 'Gardens of Elysia' and 'Stories' for £5.00 each (UK) and £7.00 each (overseas). Paypal payments can be made to dave@ravenheartmusic.com
SITE UPDATES October 9th 2015
A-B Reviews: Oct 6th - Asylum Pyre
C-D Reviews: Oct 2nd - Dust In Mind
G-H Reviews: Sept 15th - Huntress
L-M Reviews: Oct 6th - Molllust
N-O Reviews: Aug 12th - Open Access
U-Z Reviews: Oct 6th - Winterbreed
Guy Band Reviews: Oct 5th - My Refuge
Whispering Tales - Ravenheart Music Special Review
Tour Dates last update Oct 6th 2015
Latest Interviews: FAKE THE ATTACK from the UK - April 27th 2015

Check out this link featuring Awesome female fronted acts! Female Voices Blog and if that is not enough.....
......look at this new feature we have on our other website. We are featuring the UK band Zeitgeist Zero, who in 2013 celebrated their 10th anniversary.
Finally, I am immensely proud of this interview with UK Gothic Rockers VAMPYRE HEART. Click on link below. It is my very first 'live' interview, maybe my last! :)


RavenHeart Music Interview with Vampyre Heart from D Soul on Vimeo.


AND NOW HERE IS THE NEWS!

Formed in 2013 and fronted by YouTube artist Kitty Synthetica, NOVACROW is a Liverpool based four piece, combining sleazy female vocals and heavy riffs. They guarantee an erection (yay!) inducing live show, fun for the whole family. On October 17th, they will be releasing the music video to their single 'Fight The Horde!!!' It's a zombie- horror spoof, with lots of clichés, bad acting and fake blood. The track itself is tight and heavy, with zombie-stomping riffs, powerful female lead vocals, harmonies and hooks. It was recorded and produced by the band's bassist Federico Spera. The track will be featured on the band's upcoming EP, scheduled for release at the end of the year. For more information about the band, bio and upcoming events, visit www.novacrowofficial.com.
darkTunes Music Group is proud to present to you the new hit 'REASON' from the synthpop queen OMNIMAR, taken from the upcoming album 'START', which will be released next Friday (16th Oct). The video to the song can be viewed here, and the album can be pre ordered from the digital platform inc iTunes and Amazon.
Female fronted metal band DUST IN MIND from France is back with an incredible new music video 'NEVER LOOK BACK', taken from the same named album which was released two weeks ago! The album can be purchased on the worldwide digital platform, and the new video can be viewed here.
LYRIA's album 'Catharsis' was released on September 27th, 2014. To celebrate 'Catharsis' first anniversary, LYRIA have extended their sale of some crazy offers at their WebShop until October 10th. Check them out here.
PSIDERALICA presents 'Toxi Skin', their first single and video from the upcoming album 'TRINITITE'. Available on the digital platform and the video can be viewed here.
IMPERIA fans should mark their calendars on November 20, 2015 because the international gothic/epic metal quartet will release a new album on this day! 'Tears Of Silence' was recorded and mixed by Christian Moos (Everon, Delain, Leah) at the Spacelab Studio and mastered by Jacob Hansen (Volbeat, Destruction, Pretty Maids) at Hansen Studios.
KARNATAKA has been confirmed for a major new UK Festival in 2016 - A New Day Festival, Mt Ephraim Gardens, Faversham, Kent ME13 9TX - Aug 5th-7th. Jethro Tull's Ian Anderson, Wilko Johnson, Caravan, Focus, The Enid, Curved Air and many others announced. And Karnataka's 'Secrets of Angels' record is now available as a Deluxe double vinyl LP edition. Pressed on audiophile grade 180gm vinyl for maximun dynamic range. Gatefold sleeve. Comes with free digital album download and full CD artwork in PDF format - available to order here
Canada's very own VAN HALST is a fierce, empowering force of hard rock fused with metal. A project, which began as a solo artist for whom the band is named after, Kami Van Halst, has since become a full group producing socially conscious, lyrical tracks that focus on disenfranchised and marginalized populations. Leading up to their performances in Toronto, the band has unleashed their first single 'Save Me' from their forthcoming 2016 album 'World of Make Believe'. The single is about Religious Extremists and the band is very excited to release the song to the world. To listen to 'Save Me', please visit the following link: www.vanhalst.bandcamp.com/track/save-me. Also available on iTunes and CD Baby.
Brescia-based Symphonic Metal band AFTER APOCALYPSE, will release its self titled debut album on November 9th, 2015 under logic(il)logic Records (distributed by Andromeda Distribuzioni).
ROxIRcLE is a four-piece, Devon-based alternative rock band fronted by Deanna Royle. Formed in 2009 they have released four albums (Night of the Vampire, Obsession, This Deadly Game and Live in Wellington), played hundreds of gigs and in May, their track 'Slowly Coming Down', became the official fundraising single for NAPAC (National Association for People Abused in Childhood) for 2015.
The band (pictured above) is coming to play a couple of gigs in London this October - The Airman in Feltham (Sat. 17th) and Pagan Future`s Samhain Festival, at The Bedford in Balham on Sunday 18th. If you are in the area, how about checking them out.
95Hyde band members Jessica Prouty, Cameron Pelkey, Jon Suh, and Jansen Manning are excited to announce the release of their debut single entitled 'Guts and Glory', on October 20th, 2015. Pre-orders available October 7th. The single from these Boston based rockers, has been composed for extreme motorsports legend, Travis Pastrana's upcoming film, 'Action Figures', which holds its private premiere on October 7, 2015 in Annapolis. The official movie release date is October 20th. It is not everyday a rock band and an extreme sports star team up to create a hard rock song. Pastrana being the cousin of 95Hyde's lead singer and bassist, Jessica Prouty. 'Action Figures' will be released on October 20, 2015 and it will be available to view on Google Play, iTunes, and Amazon Instant Video.
Hamburg based newcomer stoner metal outfit HIGH FIGHTER fronted by Mona Miluski, has just announced the re-release of their critically acclaimed debut EP 'The Goat Ritual' on Vinyl. Originally self-released as CD Digi Pack as well as Digital Download via Bandcamp back in October 2014, HIGH FIGHTER have now teamed up with Vinyl Got Soul Records for an exclusive Vinyl edition! Their debut EP 'The Goat Ritual' is now available as a handnumbered, 12inch limited edition to 300 copies, and can be purchased via several LP online stores as well as directly from: vinylgotsoulrecords@gmx.de
ORE.FM (www.ore.fm) is currently home to hundreds of metal bands around the world including New York, Los Angeles, United Kingdom, Russia, Lebanon, South America, Australia & many others. All music is user submitted and manually approved, allowing them to cultivate a truly authentic underground music listening experience, much like radio but with the geographic freedom to explore other parts of the world completely ad and commercial free. ORE.FM is available for free on both iTunes(http://apple.co/1L0nN8P) and Google Play(http://bit.ly/1cOmvlK).
LOVELORN DOLLS new digital EP becomes available Oct 9th. With its appealing somber theme, catchy chorus, incisive goth rock guitar melodies and dark and tortured electronic arrangements, 'Happy Valentine' quickly became one of the top-favorite songs from LOVELORN DOLLS' second album 'Japanese Robot Invasion'. There are six different mixes of the song on this EP. But that's not all folks!!! LOVELORN DOLLS continue to cherish their evergrowing fanbase and offer them on this EP 7 bonus live songs recorded during their stunning performance at the Eurorock festival in May 2015. The band rocks and shows us what the fusion of gothic metal and electro pop rock should sound like in 2015! Pre order now here - Use discount code lovelorndolls72346 and get 25% off on your basket - valid until the day before the official release! You get 2 tracks now (streaming via the free Bandcamp app and also available as a high-quality download in MP3, FLAC and more), plus the complete album the moment it's released.
Today Sept 25th, HUNTRESS has released their third studio album 'STATIC' via Napalm Records. Coinciding with the release is the world premiere of the band's new video for the song 'Sorrow' on Loudwire. The video was written and directed by Phil Mucci (Disturbed, Stone Sour, High on Fire), produced by Phil Mucci and Ian Mackay of Diabolik. Watch 'Sorrow' HERE!.
Keep your ears peeled for a band from the USA called RUCKZUCK. Fronted by Faith Kelly, they are a psychedelic space rock family band. Check out the video to a track of theirs called 'One And Zeros' here. It's different but its kool! And they are about to embark on a USA tour. Dates on our tour dates page.
THEATRES DES VAMPIRES - Italy's leading metal band for all things vampyric - is set to return to the UK in April 2016 for their first UK show in five years. The vampire metal coven, fronted by Sonya Scarlett, has been announced to headline the Midnight Waltz at the Northern Symphony Festival, where they will join the likes of Alwaid, Suddenlash and Orpheum plus a whole range of bands that are still to be announced. A limited number of early bird tickets are still available for £10 from this location. Tickets will be priced at the full price of £15 at midnight 15th November or when all early bird tickets sell out.
SEPTEMBER MOURNING is doing a short pre-order for their debut EP and comic. For those of you that weren't able to donate to the band's Kickstarter, this is a great way for you to get some special gifts with your purchase. Go to the website and check out the four pre-order packages they have available: www.septembermourning.com/vii-store. Order now as the pre-order ends on Friday, September 25th!
ARVEN officially announced the end of the band in a lengthy post on facebook earlier this month! They were searching for a new guitarist for quite some time, but without success. This was also the reason among others why they didn't play any gigs in the pas. They also admitted that there were personal and creative differences within the band, which ultimately led to the decision to disband. They express their gratitude towards both fans, friends, fellow bands and partners.
Scottish rockers ALTERED SKY will be heading out on their biggest ever UK tour this November. The 9 dates are in support of the release of Altered Sky's first full length album, 'Without Wonderland' which is released on the 20th of November.
A wee while back, we mentioned the new project from Chilean songstress LAURA VARGAS (ex-Sacramento), the project going by the name of DOLLMINATION. Well, the album is now available for digital purchase on PortalDisc: www.portaldisc.com/disco.php?id=11733 and Bandcamp: www.theinfernodoll.bandcamp.com/album/dollmination. Support a hard working musician and buy!
SELENE from Northern Ireland is releasing their debut LP 'The Forgotten' on November 19th 2015. The album follows 2 previously successful EPs 'Among the Frozen' and 'Paradise Over', which were both released to excellent reviews from across the globe. Watch for a review soon.
WormholeDeath Records launches a new website. Check it out at www.wormholedeath.com.
Swedish singer/songwriter MARTINA EDOFF has lined up the release of her incredibly accomplished second album 'Unity' on the brand new Into Records label, distributed by Cargo, for October 16th on digipak CD & download. With this album the founding member of the double platinum selling glam metal band The Poodles, proves us that she's the new queen of Nordic rock! The first single 'World Has Gone Mad', is already released and shows the album's musical direction: uptempo rock with strong melodies and a heavy sound. Check it out here.
SEPTEMBER MOURNING is excited to premiere the lyric video for their new song 'Eye Of The Storm' on Loudwire today! Help collect more souls and share this link: www.bit.ly/EOTSLoudwire.
After 2014's critically acclaimed album 'Magic Forest', female fronted Finnish Symphonic sextet AMBERIAN DAWN return with 'Innuendo'. This is their second studio album with gorgeous singer Päivi "Capri" Virkkunen. The album will be released October 23rd worldwide. Presented in a catchier and more melodic way than previous efforts, 'Innuendo' sounds like a fresh new start with some of the strongest vocal performances in the band's history. Get in the right mood with the brand new lyric video for 'The Court Of Mirror Hall' here.
Swedish Rock Metal band WE ARE THE CATALYST has announced their first full UK Headline Tour in support of their album 'Monuments'. The tour runs from the 24th of October through to the 7th of November, and the band will also be supporting Dutch symphonic metal band DELAIN on the 23rd of October at the Birmingham Institute. We Are The Catalyst have had an incredibly busy 2015, which included the a 10 date tour of China, where they filmed the video for their current single 'Never Fall'.
Los Angeles California's OTEP has announced that she has signed with Austrian based Napalm Records.
Famed producer Howard Benson will be handling the productions duties on the band's new album that is due out in 2016.
Wormholedeath and Opera Core are proud to release herewith news on NORHOD'S sophomore album 'Voices From The Ocean'. The album, which has been produced by Jonathan Mazzeo and mixed by Chris Donalson, will be released by Wormholedeath/Aural Music Group via Opera Core. As Worm from WormholeDeath states: "Opera Core is none the less a sound concept initially started by Wormholedeath with the band CRYSALYS. Later, after the big success of Crysalys' album 'The Awakening Of Gaia' which was conceived to be the link between Opera and Deathcore, Norhod decided to inherit the legacy and restart the current. Opera Core is finally back with Norhod's apocalyptic new album."
Yorkshire based dark rockers BAD POLLYANNA has today announced details of their eagerly anticipated second album. Entitled 'The Broken Toys', the album will be released on the 1st of December 2015. As their oxymoronic name suggests, Bad Pollyanna celebrate both beauty and darkness. Fascinated by the human condition, their music and art explore love, life, sex and identity. 'The Broken Toys' is a collection of stories related to identity; how we are not the various-often abusive-voices in our heads; mental illness and, above all, what it means to be human. The band has recently launched a Pledge campaign, to give their fans the chance to contribute to the new album, and hear it before anyone else. For an exclusive glimpse inside the mind of Bad Pollyanna, head over to www.pledgemusic.com/projects/thebrokentoys.
Progressive Melodic Death Metal band TANTAL has published an alternative version of their official video 'Under The Weight Of My Sorrow I Crawl'. View it here: www.youtube.com/watch?v=K5_-rOh78OI. The original version of the video was released in the Spring 2015.
'CloudRiders Part 2: Technowars', is the new album from the female fronted Symphonic Power Metal band KERION. It will be released on October 30th in Europe and North America through Beyond The Storm Productions. The album takes you on a majestic journey filled with symphonic power metal, cinematic influences and even some electro influences. Kerion boldly steps out and calls this style "Comics metal" - review due shortly.
An album has dropped in here at Ravenheart Music. The band is called SINCE EVER and they hail from Sweden.
Their debut is called 'Isolation' and we can reliably say that this record is awesome. A review will be posted soon, with the cd becoming available on October 2nd.
CONTROL THE STORM has joined the SOS FESTIVAL 2016 line up. The event takes place in Radcliffe, North Manchester on 15-17th July 2016.
The 3rd album by the female-fronted French Melodic metal band ASYLUM PYRE titled 'Spirited Away'.
Recorded and Mixed by Headline's guitarist Didier Chesneau at MII Recording Studio, France (Magic Kingdom, Headline, Invictus) is due 23rd October 2015 via Massacre. Also via the Massacre label is the new one from WEEPING SILENCE - 'Opus IV Oblivion' due October (Scroll down for news item below).
Symphonic Metallers LEAVES' EYES have unleashed their new video clip, which was filmed for the song 'The Waking Eye'. 'The Waking Eye' is taken from the group's upcoming album 'King Of Kings' (release date: September 11th in the EU/September 18th in the US). View the clip here.
'Love Will Heal' by O.H. is a gentle ballad and is available from all the normal digital outlets. A lyric video is now available here. This song is rather nice, great vocals from the young lady, so check it out!
DIABULUS IN MUSICA, the Spanish masters of Symphonic Metal has just announced that they will support LEAVES' EYES on their upcoming tour through Europe! The fantastic female vocalist Zuberoa Aznárez and her band members masterfully combine heavy metal riffs, with a pounding rhythm section infusing passionate and symphonic elements.
London melodic metallurgists EVYLTYDE, announce their autumn tour dates as part of their second anniversary celebration with shows up and down the UK during October, November and December. Performing as far afield as Wakefield, Pontypool and Hastings, this will be EVYLTYDE's most extensive run of shows to-date (see our tour dates page). The tour will allow the band the chance to road-test some of their new material prior to recording their second full length album. The new album is to be titled 'Rising' and will contain 10 all-new tracks plus an as yet undisclosed bonus track for the CD release. The whole package is scheduled for a Summer 2016 release.
Founded in 2011 in Modena, Italy and fronted by emotional vocalist Federica Lanna, Symphonic metallers SLEEPING ROMANCE has joined forces with legendary metal and hard rock label, Napalm Records and signed a worldwide record deal! The Band is currently working on the pre-production for their second album that will continue the evolution of the band's sound, without moving away from the original concept and vision of SLEEPING ROMANCE. And this is one of my fave songs from their debut - the track 'The Promise Inside' - awesome! so click here to hear it.
Danish outfit FOREVER STILL has finished their full length album, and now they want to make something extra special for you lot! They want to make some unique album pre-order items. watch the video and tell them what you would like in your pre order, in the comments below the video. Keep it clean please :)
DARKYRA BLACK from Australia will release their second album 'Fool' via Cargo Records on August 31st. The album is a concept about the people seen coming and going at the fountain of wishes, the fountain built for kings and queens of the past.
The songs are a behind the scenes look into their lives and their foolish obsessions. Check out the website for further info: www.darkyra.com/.
The Maltese Gothic/Doom Metal outfit WEEPING SILENCE is going to release its new album 'Opus IV Oblivion' in late October via Massacre Records! The band in relation to the release, has now revealed the album artwork, created by Jan Yrlund (Darkgrove).
The artwork concept is based and inspired by the funerary tomb art at the St. John's Co-Cathedral in Valletta, Malta.
LUCID FLY is a band that we here at Ravenheart Music rather like. The band is about 75% finished recording 10 songs for their first full length album titled 'Building Castles In Air'. Just to mention on this website that the band is going live with IndieGoGo campaign commencing today (24th August). This will ultimately help the band raise funds, gain exposure, market the album and help to build a broader fan base that they really need to get their new album off the ground! Click the banner for more info:
VOICES AT MIDNIGHT is a Christian Hard Rock Band from Myrtle Beach, South Carolina. They have recently released an EP, so click here to hear it.
The German Gothic/Symphonic Metal band CORONATUS will enter the Klangschmiede Studio E in late August, to record their 7th studio album titled 'Raben Im Herz', with Markus Stock! Markus will also take care of the album's mix and mastering, whereas Jan Yrlund (Darkgrove) is going to create the album's artwork. It is scheduled to be released on December 4, 2015 via Massacre Records.
TIGER SEX Originally from Las Vegas - a dangerous animal that's ready to get EXTRA WILD!! Vital, loud and sexy with a twisted mind.... they will eat you alive! View their video to the track 'Prostitution' at www.youtube.com/watch?v=eHYBoz-2yVI.
Swedish Gothic Metallers DRACONIAN is back with a new record! Today the sextet has unveiled more details on their upcoming studio album entitled 'SOVRAN'. The album is set to be released on October, 30th via Napalm Records! 'SOVRAN' will enthrall with the classic DRACONIAN sound! The formation revolving around Anders Jacobsson and new singer Heike Langhans delivers first-class songs, that continue to prove the band's supremacy within the darkly genre! Get your first sample of the album with the teaser HERE!
Together with AMBERIAN DAWN's co-producer Mikko P. Mustonen (known for his work with Delain, Ensiferum and Sonata Arctica) the band is hard at work laying the finishing touches to their new record. Vocalist Capri brings tons of emotions with her singing and outstanding lyric writing!
The album will be released worldwide on October 23rd via Napalm Records and was mixed by Mikko Karmila at Finnvox studios & mastered by Svante Forsbäck at Chartmakers.
Here is the new video from Italian Band ONYRIA. The track is titled 'Lagrimas De Cinixiu' (ft. Quilo), and is from the band's album 'Break The Silence'. The link is here.
The stunning new song from CRIMSON CHRYSALIS from the new 'Enraptured' album. It is an absolutely beautiful song called 'Sacred Vow'. Check out the video here: www.youtube.com/watch?v=h4YHDzenlIA.
SAMANTHA SCARLETTE has directed & released a new 90's inspired music video for her song 'Forgiven Sins (From Dusk To Dawn)' from her album 'Violent Delights + Violent Ends'.
View the video here.
Want a taste of catchy Pop/Rock? - JANINA AND THE DEEDS from Germany and the video to their single 'By Your Side'.....view it here.
Hailing from Kotka, Finland, female-fronted quintet CRIMSON SUN play modern melodic metal with an 'in your face attitude'. The band has released a new lyric video for the song 'The Storm', which will appear on their soon to be released debut album 'Towards the Light' via Maple Metal Records on August 3rd. "The Storm" is streaming online at this location: www.youtu.be/1gudWrGq54A.
French melodic metal band HEONIA will embark on a four day UK tour, comprised of dates in Northern England, in November this year, as part of their first venture onto British shores. Taking influences from the likes of Nightwish, Stream of Passion and Lacuna Coil, the band have carved themselves a sound that is recommended for fans of symphonic/melodic metal. Joining Heonia on the Shieldmaidens Arise tour are British power metal quartet DAKESIS, who have stated their excitement at being asked to be apart of the tour, which will finish at the final Valkyrian Festival where Heonia and Dakesis will support Red Rum.
Awesome Danish Rockers FOREVER STILL, has just released the music video to their new single 'Awake The Fire', from their latest EP 'Save Me'. The video can be viewed here. And more information regarding the band and their releases can be found at their website: www.foreverstill.dk.
SORRONIA proudly presents 'Betrayal' (www.youtube.com/watch?v=a708vRCmrTk), a debut from the acts upcoming second album.
The show - where also the video recordings were made - took place in Budapest, Hungary at Petőfi Music Garden, where Sorronia supported NIGHTWISH on their "Endless Forms Most Beautiful" Tour.
Italian Gothic Doom Metal act LIGHTLESS MOOR, are starting to record their sophomore album 'Hymn for the Fallen' at the RealSound Studio (Parma). The 13 track album will be released through Wormholedeath Records.
London, England - Today (Tuesday 21st July) sees the release of the second single and video from WE ARE THE CATALYST's critically acclaimed album 'Monuments'. View the video here. All this just in time for the bands upcoming performance at "Bloodstock 2015" - The UK's largest Independent Metal Festival. Also, don´t forget the band's upcoming show with Delain on October 23rd in Birmingham, at the Library institue! You can buy tickets here: www.ticketmaster.co.uk/delain-birmingham-23-10-2015.
A new BELLADONNA song has been chosen as the music for a USA tv spot of the blockbuster movie "Minions" !!!!..The song they chose is 'The God Below' and you can listen to it here. And the forthcoming BELLADONNA Orchestral Album will be released in the Fall 2015. And they have just released a brand new song!! It's titled 'Undress Your Soul' which they wrote with renowned Italian film composer Pasquale Catalano. Watch the 'Undress Your Soul' video on You Tube by clicking here. The track is available on iTunes.
Northern Symphony Festival has announced the first two bands for the 2016 edition of the festival. Spanish theatrical metallers SUDDENLASH is one band that has been confirmed. With a sense of tragedy that laments through their music and a strong sense of talent, Suddenlash are one band that must be seen live. Joining the line-up as special guests are none other than the mystifying French melodic metal band ALWAID. Already with two UK tours under their belts and an appearance at Valkyrian Festival 2014, Alwaid are becoming recognised as one of France's finest musicial exports! Early bird tickets are limited to only 100 and are available for £10 from either www.northernwyntermusic.bigcartel.com or www.northernwynter.bigcartel.com/.
Seasoned rockers ROMEO'S DAUGHTER fronted by Leigh Matty, is pleased to announce that they will be playing the Rockingham Festival at Rock City in Nottingham, 23rd October 2015.
SECRET RULE hail from Rome and released their debut album "Transposed Emotions" on Rocksector Records on 16th February this year. The album contains wonderful ingredients taken from the worlds of gothic, power metal, industrial and pop, with added elements such as acoustic and electronic inserts, and insanely catchy, memorable melodies. 'Reena' is the 4th music video from the album and represents in particular the melodic side of the band - it can be viewed here.
A young lady has contacted me. Her name is LIA and she can best be described as a FEMALE OPERA CROSS OVER METAL SINGER.
She started to study classical singing at the age of 15 at the National Conservatory of Music, however her major vocal coach is Marco Tulio Ceballos, who is also a classical singer and talented in different singing styles from whom Lia learnt the Italian school and different techniques to evolve in music. In regards singing influences, specifically for her vocal technique she states that she learnt a lot from Renata Tebaldi, Anna Netrebko and Maria Callas, however musically she is influenced for a lot of different singers with different singing styles. Check out her myspace here. And check this out - youtube - Killer Eyes.
EVANESCENCE tell us that they will be playing Ozzfest in Tokyo, Japan on November 21.
French melodic metallers HEONIA have been confirmed, alongside Birmingham based progressive power metal quartet DAKESIS, to appear on the Valhalla Stage at the final edition of Valkyrian Festival. Heonia and Dakesis will be playing alongside the likes of blackened doom tyrants SEVERED HEAVEN as well as Victorian-styled steam punks A CLOCKWORK OPERA and dark power metal unit WINTER STORM. Valkyrian Festival will take place on 21st November at The Venue and The Riverside in Selby UK. The event is sponsored by Femetalism.co.uk. Advance tickets are available for £10 from http://northernwyntermusic.bigcartel.com and e-tickets are available from http://www.skiddle.com/whats-on/York/The-Venue/Valkyrian-Festival-2015/12398137/.
The Scottish Band THE FALL OF EVE is fronted by the awesome Laura Tracey. Here is a video to the new single from the band, the single is titled 'DESTINY', and comes from their forthcoming album 'Eternal Embrace'. Check it out here.
PERSONA is a female fronted metal band from Tunisia fronted by Jelena Dobric. They have just released a video to a track from their forthcoming album 'Elusive Reflections', and it is bloomin' good!!. The track is called 'Blinded' and that video can be viewed here. There is also a preview to their new album and that can be viewed here.
Midlands and Yorkshire based Gothic power septet AONIA has been announced to support Norwegian-German metal titans LEAVES' EYES at The Corporation in Sheffield on 6th November. Also on the bill are BATTLEBEAST and DYONOSIS. Tickets for the show are £13 in advance and are available from all the usual outlets as well as The Corporation's website here.
Finnish power metallers BURNING POINT has released their new (digital) single 'Find Your Soul', accompanied by a lyric video (link here). The track comes off the band's upcoming album, simply titled 'Burning Point', which will be unleashed on June 12th (EU)/July 7th in the US. The album marks the first release with new vocalist Nitte Valo (ex-Battle Beast). It consists of 5 brand new songs and 6 re-recorded Burning Point classic tracks.
THE RACK DOLL - here is the video to the awesome track 'Pain In My heart' from the very good album 'Hot City'. Please check the video (and the album) out and support jolly good old independent music. The video can be viewed here.
Blackpool based band ONLY WE REMAIN has seen some changes in personnel. Vocalist Sarah and guitarist Kyle have left the band due to other commitments. Bassist Rachel (AKA Mercury) will now take on vocal duties and they have aquired a new guitarist, Ayrton. The band is continuing to perform as a solid unit and recording tracks for a full length album. And they have just been confirmed to play Rockprest in Preston, this being an open air festival.
The awesome and magical Hereford (UK) based gal SAKARA, has a new website and it can be found at www.ladysakara.wix.com/ladysakara. Furthermore, on this site you will find Sakara's new video 'Serenity' from her most recent album 'Beauty and Bravery'. Please check the website out and support fine independent music.
AGHAST AFTERGLOW started in October 2010. The following year was dedicated to recording the first album called 'Imaging'. The album combines a wide range of influences which resulted in a great mix of Symphonic Metal and Gothic Rock elements. Mark Basile from metal band DGM is the special guest on the album track 'Angels Can't Love'. The band has released a promotional video clip for the song 'There's No Time', available at this link: www.youtube.com/watch?v=rhFd7g0c5m8. The album will be available for worldwide distribution through Revalve Records (May 26th, 2015). For all fans of Evanescence, Epica, Nightwish - pre order here
AT the beginning of 2015, my Austrian buddies CORNERSTONE decided to end their work with singer Patricia Hillinger after six years, and replace her with singer/guitarplayer ALINA PETER. In a statement to me from bassist Michael says: "Patricia has been full-heartedly involved in the band during the last years, and I have to say that we would not be where we are now without her.
But ultimately she made some decisions with which she disqualified herself morally. Everything else is a band issue and we would ask everyone explicitly to respect that." The band with new singer ALINA is pictured above.
The cinematic metal project DARK SARAH has just released a new music video and digital single for the track 'Light In You'. The track is a duet between Heidi Parviainen [ex. Amberian Dawn] and Tony Kakko [Sonata Arctica], and the video was shot in a beautiful winter landscape in the deep forests of Finland. Link to the video is here . Pre order the new album 'Behind The Black Veil' at www.darksarahwebstore.bigcartel.com.
Swedish Metalheads ZEPHYRA, has just released their brand new video for the song 'Emotional Surgery', to celebrate the album's release in Japan. The video can be streamed at this youtube location: http://youtu.be/hT3v8zPKx10.
This news may be old hat now, but NIGHTWISH will play the Wembley SSE Arena on Dec 19th 2015. This will be their only UK date this year. They will be the first Finnish band to headline this arena.
ARSENIC UNBIRTHDAY have released to co incide with their release of 'Ravens And Writing Desks' two concept videos. Episode 1: www.youtube.com/watch?v=WiSVlSTf1_Q&feature=youtu.be and Episode 2: www.youtube.com/watch?v=d7qII0beWvw&feature=youtu.be
For several months, Chilean songstress LAURA VARGAS (ex-Sacramento) has been teasing her upcoming solo debut on her Facebook page (www.facebook.com/theinfernodollofficial), giving fans a chilling glimpse into the story that the album portrays. Two unsettling video teasers, which set the stage for this concept album, have already been unveiled:
The Dream: http://youtu.be/XvQPFYvk38E.
The Awakening: http://youtu.be/Pmz8QLK80nw.
Along with the hard- rocking first single, 'Dollmination': http://youtu.be/ftKgssZAwrk.
Fans of Moonspell, Rammstein, Devin Towsend and Theatres des Vampires are sure to find fodder here for serious headbanging. Look for a spring of 2015 release date!
Progressive Metal group SILENCE THE ARIA is the effort of Ian Brush (composition, instruments,scream/growl vocals) and Meghan Alvis (singing/lead vocals). Originating in Denver, Colorado as a solo endeavor, their latest release 'YANYEU FAREWELL', has unleashed Meghan's angelic vocals into the foreground. It has now been released so get a brief taster here.
New Jersey based band INFINITUS MORTUS, whose music is distributed via Ravenheart Music, has their 'Conspiracy Of Love' album now being featured on PANDORA RADIO. A track from this album, 'Plain Hearts' can be heard in the music section of this website.
Blackpool based band ONLY WE REMAIN has released their 'SIREN EP' digitally via Ravenheart Music. The 4 track EP (review due soon) is available via CDBaby and via the worldwide digital platform.
Check out the band's profile here.
FALLOW FIELDS from Hertfordshire fronted by Lois McDougall..check their new video out titled 'I Was Brave Once Too' here. Rather good - available on iTunes!
Here is a link to the new UNDER HEAVEN video 'Don't Hold Back'. View the video here and enjoy.
Remember ACHILLA? Well, they have started a Pledge Music campaign to help them release the album 'Timeless'. It is hoped the album can be released in the Spring 2015, so as a consequence, Achilla need your support. The album will be available in CD and digital formats. Pre-ordering a copy now and the band will be looking at various goodies and treats which they will lavish upon you in return for your support! They are really excited to share their journey with you and that you can be involved in releasing this record. So pay a visit to www.pledgemusic.com/projects/achilla. Malcome Dome (journalist Metal Hammer, Classic Rock, www.teamrock.com etc.) says: "I suppose what makes Achilla so interesting and good is that they are hard to put into any one style. They have some prog rock, some symphonic metal and some psychedelia".
UK rockers CURVATURE has announced their new singer - Miss Millie Hobbs. Millie comes from a strong performing background and really puts every thing into her performance.
But you don't have to take our word for that - go to a Curvature gig and see for yourself.
Want something rather nice to hear. Check out AUTUMN SKY.
Her music and band tow the line between Alternative and Avant Indie. She likes moody ambience, killer lyricism, deep emotions and a heavy dose of theatrics. So support unsigned music and give her a listen at www.soundcloud.com/autumnskymusic/sets/autumn-sky-official.
Here is the new video from Aussie singer/songwriter JEWEL NIGHT. The song 'How Forever' caught our attention some weeks back now and we do rather like it. You can view it here: www.youtube.com/watch?v=zWz3NcAXoQ4. The single can be purchased from here.
Melodic Metal band AEVERIUM from Germany is becoming one of my fave bands - so how about watching this: 'Heaven´s Burning (Harvest Time)' LIVE @ M´era Luna Festival 2014. To see click here.
Please support unsigned music and visit this girl's Facebook page and 'like'. She is an awesome hardworking musician from Melbourne who is also a good mate of mine. She can be found at www.facebook.com/jewelnightmusic
Martin Villarreal's FROZEN TEARS project with Amanda Somerville & Goran Edman as special guests. Album preview here: www.youtube.com/watch?v=6Xh3Cqustd0
GABRIEL is an international, 100% virtual and internet-based collaboration between singer/songwriter Sally Elsey from England, and guitarist/producer Albert Vinasco, an American musician now living in Argentina. Formed in April of 2009, Sally and Albert met via their online participation in the musician community site, Broadjam. Although separated by thousands of miles and the vast Atlantic Ocean, both musicians had common musical roots and influences. And in our quest to continue to release fine independent music, Gabriel will soon be releasing via Ravenheart Music, their latest cd 'UNFORGIVEN', their 5th full length cd in-fact. Furthermore, the title track is now added to our music page here.