Ravenheart Music: Home/News
"Music does what politicians fail to do - bring the nations of the World together"
If you email us, we will endeavor to answer emails as quickly as possible (within 24-48 hours), but do not necessarily expect immediate replies, due to the number of emails and demos received by us. Any emails sent or phone calls received over a weekend will be followed up sometime during the following week.
UK based Ravenheart Music was set up as a hobby in June 2006 by Dave Smith and Aimée Halford (herself a musician), to promote and publicise FEMALE FRONTED rock & metal music. It has now become a full time business project together with a record label/distribution hub..Ravenheart Music Records that enables us to distribute and promote an artist's music if they so desire. You can also find Ravenheart Dave's Facebook page here!
We also now have a radio show every Wednesday to promote the female fronted rock and metal scene. The radio show airs 8pm-11pm UK time (that's 9pm-midnight central European time and 3-6pm EST USA)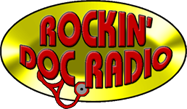 And this is the new Ravenheart Music YouTube website (Ravenheart YouTube). It is kinda work in progress but keep checking it out!
I have a few limited copies of the RAWKFIST albums 'Gardens of Elysia' and 'Stories' for £5.00 each (UK) and £7.00 each (overseas). Paypal payments can be made to dave@ravenheartmusic.com
SITE UPDATES October 1st 2014 (all site updates by Aimee)
A-B Reviews: Sept 29th - Angel's Revenge and Ancestral Legacy
C-D Reviews: Sept 19th - Dixon Did It
E-F Reviews: Oct 1st - Flight Of Fire
G-H Reviews: Sept 25th - Highway Dream
I-K Reviews: Aug 19th - Inside Riot
L-M Reviews: Sept 26th - Mastercastle
N-O Reviews: July 18th - NeraNature
P-R Reviews: Sept 24th - Rose Avalon
S-T Reviews: Sept 15th - Selene
U-Z Reviews: Sept 30th - Voices of Destiny
Guy Band Reviews: Sept 16th - Star Scream
Whispering Tales - Ravenheart Music Special Review
Tour Dates last updated September 30th 2014
Latest Interviews: GRAI from eastern Russia - Sept 3rd 2014

Check out this link featuring Awesome female fronted acts! Female Voices Blog and if that is not enough.....
......look at this new feature we have on our other website. We are featuring the UK band Zeitgeist Zero, who in 2013 celebrated their 10th anniversary.
Finally, I am immensely proud of this interview with UK Gothic Rockers VAMPYRE HEART. Click on link below. It is my very first 'live' interview, maybe my last! :)


RavenHeart Music Interview with Vampyre Heart from D Soul on Vimeo.


AND NOW HERE IS THE NEWS!
WITHIN TEMPTATION is thrilled to unveil a new live DVD/Blu-ray/2CD. 'Let Us Burn – Elements & Hydra Live In Concert' is set for release on November 14 and features the 2012's resplendent 15th birthday 'Elements' concert and the final night of the 'Hydra' European arena tour at Amsterdam's Heineken Music Hall in May 2014.
Up-and-coming London metal providores EVYLTYDE, has just released their 3rd single 'Skin Deep'. To celebrate it coinciding with the recording of their debut album this month, they are giving it away as a free download from their Reverbnation site for all of October - the link is at http://bit.ly/1oA60JQ .
Detroit based FLIGHT OF FIRE whose album has just been reviewed on this site, is undertaking an exciting plan to raise money so they can get to the next level in their careers. They are raising money with a sweepstake designed by their producer - entrants pay for a $20 package that includes an exclusive CD and T-shirt, and it comes with a free entry into the sweepstakes. The grand prize is an all-expenses paid trip to Las Vegas, including international airfare if applicable, 2 nights at the MGM Grand, 1000$ spending money and VIP tickets to their show in Vegas. They however, have to sell 2,000 entries for the sweepstakes. You can check out The Stolen Voices Project, which was created for acquaintance rape awareness here. The band's latest video 'Diary of a Broken Heart', can be viewed at www.youtube.com/watch?v=5EkKL5K5-DY
Swedish rockers WE ARE THE CATALYST, is pleased to announce that their new album 'Monuments' is now available. Buy it on iTunes, and help them climb the charts! You can of course also buy it on bandcamp, e-music and any other big online music stores, and stream it on Spotify or anywhere where you can stream music! 'Fight For Air', is the single and the accompanying music video can be viewed here.
LESBIAN BED DEATH has released their brand new music video 'Broken'. Check it out via this Youtube link: http://youtu.be/fdIFY4a4hHw?list=UU2LWk6jYOoyIe6qF69JQDxg. 'Broken' is the first video from the new album 'The Devil's Bounty Hunters'.
Female fronted, alternative rock band FOREVER STILL, has released a new song 'Scars' as a limited-time, free download exclusively via www.foreverstill.dk/. 'Scars' is the first track from their upcoming album and is featuring new band members Dennis Post on guitar and Jens Berglid on drums.
SORRONIA from Hungary, has officially started working on their second album. Everyone is hard at work to make the best out of it. You can check out some sneak peek videos at www.facebook.com/Sorroniaofficial.
Finland-based symphonic metal storytellers NIGHTWISH, are pleased to announce their 27-date headlining tour of North America for 2015, launching in New York City on April 9th, hitting three Canadian cities plus Chicago, San Francisco, and Los Angeles, then closing out in Silver Springs, Maryland on May 14th. Opening will be Dutch symphonic metallers DELAIN.
TRIAXIS announce 3 special December shows ahead of the release of a new album in 2015. Edinburgh, Birmingham & Cardiff will feature in these Xmas period shows, with Triaxis songs new & old to be included.
Here is the link to the video for the track 'Perfect Shade of Black' from Hollywood based rockers EDGE OF PARADISE': www.youtube.com/user/EdgeOfParadiseWorld. This track features on the band's forthcoming album 'Immortal Waltz'.
In a surprise announcement, the goliaths of metal GWAR, have named Vulvatron (Kim Dylla) as their new lead singer.
Described as "a spiky purple Amazon," Vulvatron will proudly shoot (fake) blood out of her prosthetic breasts, raising the stakes in terms of GWAR's legendary stage shows.
LIV KRISTINE, is set to release her brand new solo album 'Vervain' on October 27th in the UK & November, 4th US/CAN via Napalm Records. Her fifth solo masterpiece promises a lot of intricate melodies, haunting song structures and of course her world-class voice. LIV has unveiled an album preview clip - Watch the clip here. LIV KRISTINE will also go on an extensive tour together with Kari Ruslåtten and Anneke van Giersbergen! "THE SIRENS in concert 2014" will be presented by ORKUS & take place in mid-October and December 2014!
Epic symphonic doom metal unit SCANDELION has been announced to replace EX LIBRIS as the headliners of this year's Valkyrian Festival. Ex Libris pulled out from the festival this month due to the departure of drummer Eelco Van Der Meer. The band will be performing at the three day Valkyrian Festival on the Sunday 23rd November at The Londesborough in Bridlington UK.
NIGHTWISH is currently working on their new album, along with producer Tero "TeeCee" Kinnunen. The yet-untitled creation will be the first NIGHTWISH studio-record to feature Dutch vocalist Floor Jansen. Longtime drummer Jukka Nevalainen will sit out on the recording sessions due to health issues.
Slovenian all-female doom metal band MIST recently signed to Dutch label Soulseller Records!
The band builds their music on the legacy of legendary bands like Black Sabbath, Pentagram, Candlemass, Coven, Saint Vitus and others.
Rooted in a European tradition, HELIOSAGA combines elements of power, Symphonic and Gothic Metal with female vocals. This great piece shows the brilliant voice of Chelsea Knaack. Check the video out here.
Horror metallers CADAVERIA has officially set 'Silence' as the title to their fifth album, which will be released November 18th, 2014 on Scarlet Records.
Italian Alternative Rock band ASHES TO ASHES are finally back in studio to record their second album with producer Jonathan Mazzeo. The sophomore release is being produced at Mathlab Recording Studios in Montale (Italy), and will feature 10 brand new songs written by the band during the last year. More news when we have it.
'BLACK WIDOW' by IN THIS MOMENT out Nov 18th. Here is a video to the track 'Sick Like Me': www.youtube.com/watch?v=K1R9-KqYtbY. And also the new one from AMARANTHE can be seen here. Their new album 'MASSIVE ADDICTIVE' due on Oct 15th (Japan), Oct 17th (Europe), Oct 20th (UK), Oct 21st (USA),
Vancouver based CELESTIAL RUIN has launched a crowd funding campaign to bring a reknown producer over from Holland for album number 2. The link is here and the producer is Joost Van Den Broek.
The stunning new song from CRIMSON CHRYSALIS. An absolutely beautiful song called 'Sacred Vow'. Check out the video here: www.youtube.com/watch?v=h4YHDzenlIA.
Want a taste of some rather decent Pop/Rock. Then check out RED VELVET CRUSH out of Kansas City. Their website is here so check 'em out.
JAMIE-LEE SMIT is a young and talented Belgian singer and model. Known for being the lead singer of the band AZYLYA, she has signed a deal with Wormholedeath/Titans Lab, for the production of her solo album titled 'Mon Amour Monique'.
The album has been written, composed and produced by Riccardo Daga. A release date regards the 10 track album will be announced soon.
Female-fronted 4-piece, EVYLTYDE, has announced they will be starting work on their debut album come October 2014. Recording for the as-yet untitled album will kick off at The Boneyard Studio in Swansea (Wales, United Kingdom) on the 4th October 2014 and is scheduled to run through to early November, with a release pencilled for mid-December or early January. The 10-track digital release will include 5 songs that currently feature as part of EVYLTYDE's live set; 'Living To Die', 'Kick You Down', 'Guilty', 'Hollow' and 'Fly Away' plus another 5 new songs that the band are currently developing. The special edition CD release will not only contain the 10 new recordings, but remixed and remastered versions of EVYLTYDE's previous releases as well. You can READ more about the band HERE: www.evyltyde.com/bio.html.
Check this link out guys and gals: Unknown Female Symphonic Metal Bands Part 10 - www.youtube.com/watch?v=QWBaPAW-u-M.
'COURT OF CONSCIENCE' from the awesome UK band WINTER IN EDEN gets an official release from Cherry Red Records (remember them?) - due date October 6th.
Ravenheart Music is very pleased and honoured to announce the signing of the Brazilian Female Fronted Band AMAZON who is fronted by Sabrina Todt, for the release via Code7/PlasticHead of their new album 'RISE' (release date TBC). Sander Gommans (After Forever, Trillium, HDK) and Amanda Somerville (Avantasia, Trillium, Kiske/Somerville) worked on the pre production of the album together with the band. Indeed, Sander performed many of the guitar solos on the album, while Amanda played a central role acting as Sabrina's vocal coach as well as co writing all the lyrics. And quoting Sander: "This is an album that really captures the essence of the female fronted metal genre". Two songs from 'Rise' are available at the following links:
'THE PATH': www.soundcloud.com/amazonmetal/the-path
'BALL OF VANITIES': www.soundcloud.com/amazonmetal/ball-of-vanities
The LYRIA album 'Catharsis' has a release set for September 27th. I have already heard the album and it is rather good I hasten to add. The album teaser can be viewed here.
The first two bands have been announced for the Northern Symphony Festival due to take place Saturday 4th April 2015 in Selby, Yorkshire. They are Cambridge-based cyber metal duo QUIETUS and Canary Island band SCANDELION. Early bird tickets can be purchased for pre-order at £8 until 15th November, from this location: www.vmevents.bigcartel.com. .
Do you remember ONE WITHOUT? Well here is the next band to watch out for folks - WE ARE THE CATALYST from Sweden featuring two ex members of One Without, Kenny and Kat. Their album 'MONUMENTS' is due 1st October on Ferocity Records. The order/Pre Order link for this rather cool album can be found at www.watcofficial.bandcamp.com/album/monuments. Their official website can be found here. And here are a couple of videos from the previously released EP by the band, 'Panem Et Circenses', 'Tomorrow' and 'Being Number One'. And Playstation feature the Worldwide premier of their video 'Fight For The Air' from today (22nd Aug) on their global vidzone service. This track being the opener from the forthcoming album.
The MOONLAND project finally brings back to the spotlight on the international Rock music market, Estonian singer, actress and TV personality Lenna Kuurmaa. Lenna has been the front-woman of the Pop-Rock sensation VANILLA NINJA, an all-female outfit, which debuted in 2002 with their self-titled album and went on to release internationally another 3 very successful studio albums. The Moonland album with musical influences ranging from classic Heart and Europe with a touch of Roxette, gets released via Frontiers on September 19th.
London Pop/Rockers HEEL, has unleashed their new technicolor offering for the track 'Gone', directed, edited, coloured and shot by SikTh's Mikee W.Goodman. Watch it here. The track is taken from their recent EP release, 'Stranger Just The Same', which was recorded and produced by the other SikTh vocalist, Justin Hill.
Melodic Metal band AEVERIUM from Germany is becoming one of my fave bands - so how about watching this: 'Heaven´s Burning (Harvest Time)' LIVE @ M´era Luna Festival 2014. To see click here.
EVYLTYDE is able to announce their involvement in OXJAM2014 with their friends at No Wave Live on the 31st October, at Surrey University in Guildford. OXJAM is a month long music festival with hundreds of events all over the UK in support of the charity OXFAM.
May I suggest the readers of this website check this band out - www.4th-Circle.com. They are Fourth Circle from France and they are bloomin' good. I must thank the lovely Sandra Keller for the album, which I must say is very impressive stuff. A review will follow soon, but please check them out.
I have been informed that the release date of the new GRAI album 'MLADA', has been delayed until October 3rd. But rest assured, the wait will be worth it.
SAKARA will be doing a mini tour end of October with TRAINING ICARUS and DARKONELLY. Dates are on our tour dates page but you can catch them at Leicester, Derby and Birmingham.
Jukka Nevalainen, drummer with NIGHTWISH, has decided to take a break. His good friend Kai Hahto will play drums on the forthcoming album. Read the full news here: www.nightwish.com/en/news.
LUCID FLY from California fronted by Nikki Layne, will be releasing three singles in three months. The first song 'Waiting' which was mixed by Australian engineer/producer Forrester Savell (Karnivool, Dead Letter Circus!!), is available NOW exclusively on the band's website, that can be found here. Also, here is the artwork video to 'Waiting' – www.youtube.com/watch?v=4EwP6_Dik4I.
AMY LEE'S solo album 'Aftermath', gets released 25th August. With music from and inspired by the film 'WAR STORY', this could be an interesting album. Also featuring Dave Eggar.
Sweden's AMARANTHE, known for fusing Melodic Metal with elements of EDM, will release their third album 'MASSIVE ADDICTIVE' via Spinefarm Records on October 21. The songs that populate the album we are told are so incredibly catchy that they will take up residency in your brain for hours after you've turned the music off, and you will find yourself humming the melodies or singing the choruses long after you've stopped listening to them. Can't wait!
Here is the video 'AWAKENED BY SIRENS' by German Melodic Death Metal Band DEADLOCK. It can be viewed here.
After the digital debut on May 27th 2014, RAVENSCRY's second album 'The Attraction of Opposites' is released today (Mon 4th Aug) as a physical copy, distributed by Code 7 in Europe and by Masterpiece in Italy. And here is the video link to the single 'Missing Words', www.youtube.com/watch?v=lW0LjxQ317U.
Symphonic Metal band INFINITUS MORTUS, has combined forces with USA based vocalist Destini Beard to produce a new single. More news in due course.
USA band STROMATA premier their latest single 'Get You Good'. It can be listened to here: www.soundcloud.com/stroamata/get-you-good.
Thina, the lead singer of DAKRYA (GR) and CHROMASPHERE (NL), is very happy to announce that she has been chosen by that Mastermind Arjen Lucassen of Ayreon, for performances in the Netherlands as part of his Rock Choir.
The Rock Choir will perform in the Theater Equation, with artists such as James Labrie (Dream Theater) Marcela Bovio (Stream of Passion) and many more.
LEAH's recordings of her new album are going fine. The orchestration will be finished next and then the vocals. As a thank you to all her fans, LEAH has made her music available for free to download for a limited time. Go here and type "0.00" at the checkout.
Please support unsigned music and visit this girl's Facebook page and 'like'. She is an awesome hardworking musician from Melbourne who is also a good mate of mine. She can be found at www.facebook.com/jewelnightmusic.
Martin Villarreal's FROZEN TEARS project with Amanda Somerville & Goran Edman as special guests. Album preview here: www.youtube.com/watch?v=6Xh3Cqustd0
Symphonic metallers SINHERESY has released the official video for the song 'Break Point', taken from their debut album 'Paint The World'. View it here.
The acoustic project by Lanvall and Sabine of EDENBRIDGE going under the name VOICIANO, is now readily available in the EDENBRIDGE webstore. The webstore is here. The album will be digitally available worldwide on August 1 and physically available on Amazon on the same date.
After the successful release of 'The Human Contradiction' in April and a grand tour with Within Temptation throughout Europe, DELAIN were able to convince completely fans and critics with their great live show. Now the Dutch band are confirmed as special guest of the SABATON's European tour in spring 2015!
Australian band VANITY RIOTS has just released a new single called 'Endlessly'. It is available for free download via Soundcloud here. There is also a lyric video at http://youtu.be/k_eQT5TcrAM.
Here is the new official video from WINTER IN EDEN. The track is taken from their forthcoming album 'Court Of Conscience', which has been produced by Within Temptation's Ruud Jolie to be released in autumn 2014. The track is titled 'With Intent' and you can watch it here.
GABRIEL is an international, 100% virtual and internet-based collaboration between singer/songwriter Sally Elsey from England, and guitarist/producer Albert Vinasco, an American musician now living in Argentina. Formed in April of 2009, Sally and Albert met via their online participation in the musician community site, Broadjam. Although separated by thousands of miles and the vast Atlantic Ocean, both musicians had common musical roots and influences. And in our quest to continue to release fine independent music, Gabriel will soon be releasing via Ravenheart Music, their latest cd 'UNFORGIVEN', their 5th full length cd in-fact. Furthermore, the title track is now added to our music page here.
Birmingham rockers ALUNAH's forthcoming album on Napalm Records will be titled 'Awakening The Forest', and is due for worldwide release in early October.
BAD POLLYANNA has released a teaser for 'Invincible Girl' - The official charity single in support of S.O.P.H.I.E. The teaser can be viewed here.
Russian band FRIGHTNIGHT has just recently released their 2nd cd called 'Life Eternal'. They have also just made 2 videoclips that can be checked out here: Infernity and Ice
Wormholedeath is proud to announce the signing of Avantgarde Italian Metal band IDEOGRAM. The first single 'Falling Snow' which is taken from their upcoming debut album 'Life Mimics Theatre' can be viewed here: www.youtube.com/watch?v=pJSmbDRCuU4&feature=youtu.be
Founded in 2008 by guitarist Pier Gonella (Necrodeath) and vocalist Giorgia Gueglio, MASTERCASTLE has become one of the leading forces in the European Power/Neoclassical Metal scene, thanks to an addictive mix of strong riffs, virtuoso guitar solos and captivating female vocals, developed through each of their four, critically acclaimed albums. After having signed a new deal with Scarlet Records, the band is currently in the studio to complete the recordings of their fifth, upcoming album 'Enfer De La Bibliothèque Nationale', out this fall.
The latest music video from the EP 'Breaking Free' by Danish Band FOREVER STILL has just been released. You can watch it here: www.youtube.com/watch?v=qLmjaSaYaoo. And while you are there, check out their other videos by this awesome band.
Here is a new one folks - ANN MY GUARD from Hungary. Their debut album 'Innocence Descent' is a heavy melodic rock/metal album released on Smash Fabric Records. The sound comprises drums and guitar, with front woman Eszter providing bass and vocals.
Imagine the love child of Courtney Love and Evanescence raised by PJ Harvey and you're somewhere close! The full album can now be streamed in full here. This is rather good - review due soon!
The ILLUMINATA KICKSTARTER to finish their new album 'Where Stories Unfold' is now officially online! The band thanks everybody for their support - watch the long version of their video too, it is all here.
ENK ELINATION - official video to the track 'Tears Of Lust' can be found here.
NOIZGATE records announces the conclusion of an exclusive contract with Russian folk-metal band GRAI.
The quintet from the Republic of Tartary in the east of Russia, stands for a multifarious mixture of delicate folklore sounds and powerful metal and has won the scene over with two successful album releases already. GRAI are planning the release of their third long-player on October 3rd 2014.
If you want some chill out music, then take a listen to the new MIRROR OF DREAMS album 'Amaranthine', available on iTunes etc. A track is now on the Ravenheart website.
To confirm that LEAVES' EYES will celebrate their 10th Anniversary at Metal Female Voices Festival 2014 with a special show, "HYMNS OF A DECADE", including a big stage set, pyros, visual effects and guests! LEAVES' EYES will also play brand new material from their upcoming album.
DELAIN recently premiered their brand new video 'Stardust'. See it here.
Swedish Metal Merchants ZEPHYRA have signed with WormholeDeath Records for the release of their debut album 'Mental Absolution'. Here is the first track: www.youtube.com/watch?v=adgiyg9Syeg.
KARNATAKA has finished writing and pre-production for the new album in the Spring, and the recording has now moved into full production. The album is set for release later this year. The band filmed their Leamington Spa Assembly show on their Forbidden Dreams tour but had not initially planned to release the whole concert. However, it's a great performance and really captures the energy of that show and the tour in general. They have therefore decided to make it available at some stage on DVD, although no release date is planned yet.
The new video to 'Sorrow Bearing Tree' from Dutch rockers THE DREAMSIDE, can be viewed here. I rather like this - the track is lifted from their forthcoming album of the same name due 31st July.
The Lancashire based band ONLY WE REMAIN may be going places. They will soon be releasing via Ravenheart Music an EP titled 'Lost and Found' and are now attracting interest from near and far. Their youtube channel is here so check them out.
Italian band ELEGY OF MADNESS - the link to their new video 'Brave Dreams' can be viewed at this link: www.youtube.com/watch?v=AGE_KK463s8&feature=youtu.be. This track is from the album of the same name. And also the new one from TEMPERANCE, also from Italy - 'Breathe' is at www.youtube.com/watch?v=RIVsEfASyt0.
MEDEN AGAN'S official lyric video to the track 'Divine Wrath'. Click here to see/hear!
Hard rockers HIGHWAY DREAM fronted by Isabella Gorni, has inked a deal with Street Symphonies Records to publish their debut album 'Wonderful Race'. Highway Dream is a band of rockers, a band of dreamers… their music is hard as a rock, remembering the best songs of '80s American rock, mixed with fantasy and Italian style!
The new video from US Rockers and Ravenheart Band ARCANE DIMENSION. This is the band's performance at Tribal Fest 2014. Original song 'Music of the Spheres' from the album 'Avantgarden' on Ravenheart Music UK. Featuring Teresa Camp (vocals & bellydance), Jarek Tatarek (lead guitar), Jared Marill (bass) - click here to see it.
Brooklyn-based STROAMATA fronted by Dorothy (Dara) Eagle, strive to pioneer a style that pushes the boundaries of rock 'n roll, drawing on their, "penchant for industrial pop while embracing both subdued grooves and noisy climaxes". If you want proof of that, listen to their track 'Anything' at this link: www.soundcloud.com/stroamata/anything/s-LD8BW.
'The Thrill' is the first single taken from LOVELORN DOLLS forthcoming album 'Japanese Robot Invasion' announced by Alfa Matrix for this autumn. With its intelligent mixture of haunting dark atmospheres, catchy wave pop synth tunes and full on trashy guitar assaults beautifully lead by LadyHell's unique expressive female vocals, this highly dynamic new song will surely wet your appetite for what is to come. 'The Thrill' pre sales: click here.
Here we have the full set performed by DELAIN @ Heineken Music Hall, Amsterdam NL on 3 May 2014. To see it, click here.
Ravenheart band EDENFALL has started a PledgeMusic page to help them make a music video for their song, 'Wolves'. Some of the items on offer include signed CDs, video tuition on how to play their songs, signed artwork, limited edition prints of the album artwork, track mastering and more!! Visit the link to have a look for yourself! http://www.pledgemusic.com/projects/wolvesmusicvideo.
NIGHTWISH has recorded 12 demo tracks in the run-up to recording what will be their eighth album. It will be their first to be led by the vocals of Floor Jansen, who was announced as permanent replacement for Anette Olzon in 2013. It will also feature the band's other new full-time member, multi-instrumentalist Troy Donockley.
A new chapter has begun for the Dutch band BEYOND VIOLET: say 'hi' to their new vocalist Debby and their new drummer Pim! Debby's powerful voice gives a new edge to he band's music, and Pim is a natural born drummer who is a true master of the double bass.
The band would like to thank past members Roxane and Merlijn for their contributions to the band and wish them all the best in their musical careers! The new line-up will be taking to the stage and recording very soon - watch this space!
WEEPING SILENCE is pleased to announce that they will play MetalDays Festival 2014! A major event in Europe's metal calendar, this year MetalDays boasts monumental bands incl. Megadeth, Opeth, Tiamat, doom-metal legends My Dying Bride Official uk & dark-rockers Amorphis among others.
Check this video out from German Band AEVERIUM: www.youtube.com/watch?v=qnB_x0ycQbs. This is an awesome track from the bands 'The Harvest' EP.
Check this band out - LAST DAYS OF EDEN Fronted by Ani M. Fojaco, this Spanish band is rather good. Their Facebook is here, where you can also download their EP 'Paradise'. Watch for the EP review soon!
Back in October 2012, I reviewed the rather good EP 'UNHOLY LIGHT' from French Band UNSEELIE. The band has just informed me that in September, they will release their debut full length album 'URBAN FANTASY'. To enable this to happen, the band has decided to start a crowd funding campaign. Check this campaign here and support good unsigned music.
ELEGY OF MADNESS present 'Sinner': a new song from their new cd 'Brave Dreams'. View it here. The band will also perform at Exit Festival in Novi Sad - Serbia!! The festival will take place from the 10 to the 13 of July at the mighty Novi Sad's Fortress.
VAMPYRE HEART is not just a rock band - 'Vampyre Heart - The Beginning', is an excitable story about the love of two people fighting to keep their love alive, whilst overcoming the challenges and myths of the underworld; a world filled with betrayal, witchcraft, vampyres, ghosts, and much more. Check it out here. And while you are at it, their cd can be bought from our store too.
West County girl (UK) BETHIA BEADMAN - this may not be in yer face rock or metal, but to be frank, I rather like it. The track is called 'Mary'. Check it out here. And it seems she is a rather bright lass, having obtained a Theology degree from Cambridge.
LA-VENTURA has been confirmed for FEMALE METAL EVENT!! They will play Sunday the 27th of September on FEMALE METAL EVENT@ De Effenaar, Eindhoven (NL) along with MaYaN, Izegrim, The Name, Asrai, Skeptical Minds, Adeia, and Revengin!
Check this band out - ANARIA from Pelham, New Hampshire: www.anaria.bandcamp.com/track/into-the-flood.
Here is the new video from my Hereford based buddy SAKARA. It is titled 'Weave My Web' and it can be viewed HERE. The track is lifted from her forthcoming album 'BEAUTY AND BRAVERY' that will be released via Ravenheart Music on 23rd June, with a digital release expected on the 21st. Ravenheart Music also wishes to confirm that a new SAKARA single 'FEARLESS', has been released today (1st May) digitally via Ravenheart Music. It can be purchased worldwide via the digital platform including iTunes and cdbaby.com (www.cdbaby.com/cd/sakara3).
Seductive Indie Horror Rock - www.soundcloud.com/characula/headstone.
This is one of my current fave songs and here is the video - 'The Promise Inside' by SLEEPING ROMANCE. Awesome! so click here.
A band has been brought to my attention called LAWLESS HEARTS. They hail from Florida and is fronted by Alex Marie. Check their Lyric video out to the track 'Creatures Of Habit' here. Furthermore, they are about to do a few German and Dutch gigs!
FOREVER STILL is a rather good band from Denmark, 'Breaking Free' is the awesome EP and 'The Last Day' is a damn fine video - view it here.
The awesome Italian outfit THE SHIVER, has signed with Ravenheart Music for the UK and Ireland release of their third full length album 'THE DARKEST HOUR'. Release date TBC. And here is a link to their new video 'OCEAN' - www.youtube.com/watch?v=hFKEIcKky98.
Florida based OBLIVIOUS SIGNAL, fronted by Cristina T. Feliciano release the video to their new single 'CRASH'. Check it out here. Oblivious Signal makes a statement that will be felt like a stab in the heart by the many who have lost anyone to drunk driving.
One of the most bizarre and unusual acts on the American circuit at the moment, Horror-rock-goddess CHARACULA is bringing the house down in every venue she plays. And now she is bringing her ultra-unique live show to the UK this May. A spectacle that has to be seen to be believed, Characula defies explanation – an erotically charged, she-demon spinning rock tales of soul stealing and B-Movie monsters. Her latest Mummy Dance video can be watched HERE. The gig dates are on our tour dates page.
A band that perhaps we should keep an eye open for, EQUISA from Holland (no surprises there). Check this out: www.youtube.com/watch?v=yxQUwzPvGAQ. Delain influences spring to mind!
SIRENIA has signed a record deal with Napalm Records! The Austrian label is more than excited to welcome back the band on to their artist roster.
The link to the new lyric video for the WEEPING SILENCE song 'The Search Within' is here. So check it out!
Not only will LEAH be featuring Timo Somers and Sander Zoer from DELAIN on the new album, the legendary Barend Courbois, bassist of Blind Guardian, is joining forces to make this album that much more grande! In addition: Eric Peterson (Testament/Dragonlord) whose guest vocals appeared on LEAH's EP, Otherworld, will be co-producing with LEAH and providing guest guitars on the album!
NAGMAH, a melodic rock/metal act from Costa Rica formed in 2003 and fronted by Mónica Villanueva, is pleased to announce that they have signed a contract deal with WOA Records, for distribution and management of their music in India, Dubai and other Middle Eastern countries.
The new VOICES OF DESTINY album 'Crisis Cult' is due later this year via Massacre Records. The band is now fronted by Ada Flechtner.
ARAPACIS is working on their 4th album due late 2014, with special guest stars and need you as partners in this endeavor! So if you like a mix of hard rock, classic metal, doom, prog and blues rock, featuring guest stars like Leonardo Fagelli, Guy LeBlanc of Camel and Don Airey of Deep Purple then click here!
Founded in 2012 by American guitarist and composer Michael Alexander, UNIVERSAL MIND PROJECT is a collaborative project between musicians from all around the globe. Musically, moving on progressive metal paths, combining features of melodic death and symphonic metal in a modern and fresh way, UMP counts some great names of the metal music industry in its ranks, such as Charlie Dominici (vocals, ex- Dream Theater), Mike LePond (bass, SYMPHONY X), Alex Landenburg (drums, Rhapsody, ex-Annihilator, ex-Stratovarius), Henrik Bath (vocals, Darkwater), Emanuele Casali (keyboards, DGM, Astra), ELINA LAIVERA (vocals, ex-SEDUCE THE HEAVEN), Johan Reinholz (guitar, Andromeda), Theodore Ziras (guitar, Hand Of God), David Valdes (guitar). UMP is currently working on the project's debut album 'The Jaguar Priest'. Their Facebook is here and a studio update is here.
Check out this video by DELIA... 'Love The Way You Lie' (Rihanna & Eminem cover). The video can be viewed at http://youtu.be/X7qGVPfDZ5U.
Here is the new video from DORIS BRENDEL featuring the track 'Drawing The Line': www.youtube.com/watch?v=lHj2zRAc-8A&feature=youtu.be.
One of my Ravenheart scribes based in the USA has sent me info on the band WORHOL fronted by Ashley Worhol (pictured below). Check out their Facebook here.
I am informed by Ashley that an album is due this year.
WEEPING SILENCE has started work on their new, yet untitled fourth album. Much has been done already and the song-writing should be ready by summer 2014. The album will be Weeping Silence's most melodic & doom-laden work so far. The inclusion of slower-paced melodies will be immediately noticable, as will be the heavier rhythm guitar sound and typical Weeping Silence melancholic melodies. Newcomers Diane and Dario are a great fit for this new opus and the band is confident that this evolution of the band's music will go down well with gothic-doom fans.
CHARMING GRACE is an AOR international project led by members of Shining Line and Wheels Of Fire. The debut album was released on 4th April 2013 in Europe by Avenue Of Allies Music, and on 18th December 2013 in Japan by Rubicon Music. Of interest to Ravenheart Music, the Japanese release contains the exclusive bonus track 'Start All Over Again', feat. MINNA ORA of THE RACK DOLL & ELECTRIC LADY on vocals. For further info: www.charminggraceaor.com and www.facebook.com/CharmingGOfficial.
WEEPING SILENCE is honoured to announce their affiliation with Hydra Productions & Booking Agency. Hydra is a leading agency with experience, pro attitude, & heavyweight partners such as Dokk'em Open Air & Power Prog & Metal Festival @ Lotto Mons Expo. We also wish to announce that the band is also now managed by Lugga Music - watch this space for further news!
Check out the new video here from German Band ELYRIA. This track 'Faceless' is lifted from their recent S/T EP, which will soon be reviewed on this website.
The Finnish Band THE RACK DOLL fronted by Minna Ora, will release the single 'Shannadoah' via Ravenheart Music later this year, as a prelude to a full album release in 2014. Minna would be more well known for her recent involvement with the band ELECTRIC LADY. More news will appear as we have it.
BEYOND VISIONS is a metal band from Stockholm, Sweden formed in 2007. The band consists of Rebecka Heijel, Henrik Jansson and Alexander Berg. The band is now fully focusing on releasing their debut album - 'Your Face Is Familiar', and HERE is a video of 'Everything Needs To Change', which is a track from the aforementioned album.
Last month, the new CORNERSTONE fan shirts arrived with the band. They are now available for a very good price (14 EUR/ 11 GBP/ 20 USD + Shipping costs)! Just send an email to promotion@cornerstone.co.at with your favourite size, colour and quantity.
May I suggest you check this lass out. JANA MONETTE hails from the Czech Republic, but is now based in London and occasionally Germany. She has already caused a bit of a stir on my radio show with people asking "who is she?".
Her Soundcloud link is www.soundcloud.com/janamon - go on, check her out, you know you should :) Furthermore, as Jana is looking for a band, if there are any bands out there looking for a female vocalist, then do drop me an email.
A band that has been brought to my attention - they are called LUMINOUS SHADE, they hail from Sweden and here are links to two songs of theirs....REVERENCE and The ASCENDANT.
The magically spooky and hauntingly dark tones from the 4 octave range of SARAH VAN WYK, are matched perfectly with the robotic pop-locking movements of break dancer D-Rok. The ambiguous mask he wears assists in defying all societal convention by matching the street with the classical in the most relevant and captivating way.
Sarah's SYMFONY can perform set lists of high-class industrial classical originals, rock covers done classically or classical pieces in 7 different languages: This girl is awesome and she has now signed a deal with Ravenheart Music in the UK & Ireland. Pop to our music page to hear the song 'Prayer Brings Black', or better still, click this LINK. Sarah and Ravenheart Music will be working together in due course. Visit the official symfony website: www.symfonysarah.blogspot.com. Not only that, this girl does not hang around, six albums are already in the can and they are available via Sarah's link above.
The new video from WEEPING SILENCE - 'LOVE LIES BLEEDING'. Click here to view it, or visit this site (where it will soon appear) to see it and further awesome videos from female fronted bands.