Ravenheart Music: Home/News
"Music does what politicians fail to do - bring the nations of the World together"
This may seem a little unsusual, but other sites are doing it so why not ourselves. Ravenheart Music takes up a lot of time, not helped by recent health issues where I have been informed to "slow down a bit". We do not run any adverts on the website, the site does not generate any income.
If we was a physical zine one would pay the newsagent for a copy, we are not, so to put it simply, if you like what we do, please make a small donation! Thank you so much :).
UK based Ravenheart Music was set up as a hobby in June 2006 by Dave Smith and Aimée Halford (herself a musician), to promote and publicise FEMALE FRONTED rock & metal music (We can also review guy bands music too). It is now a full time project together with a record label/distribution hub..Ravenheart Music Records. You can also find Ravenheart Dave's Facebook page here!
We also now have a radio show every Wednesday to promote the female fronted rock and metal scene. The radio show airs 8pm-11pm UK time (that's 9pm-midnight central European time and 3-6pm EST USA). The direct link is www.rockindocradio.net or listen by clicking below.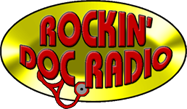 And this is the new Ravenheart Music YouTube website (Ravenheart YouTube). It is kinda work in progress but keep checking it out!
I have a few limited copies of the RAWKFIST albums 'Gardens of Elysia' and 'Stories' for £5.00 each (UK) and £7.00 each (overseas). Paypal payments can be made to dave@ravenheartmusic.com
SITE UPDATES April 27th 2015 (NOTE: site updates by Natalie and Rachel)
A-B Reviews: Mar 31st - Anthology
C-D Reviews: Apr 13th - Dysrider
E-F Reviews: Apr 23rd - End Of The Dream and Fake The Attack
G-H Reviews: Mar 5th - High Fighter
I-K Reviews: Apr 16th - Kiske/Somerville
L-M Reviews: Apr 27th - Shayne Leighton
P-R Reviews: Feb 20th - Rise of Avernus
S-T Reviews: Apr 20th - The Dystopian Project
U-Z Reviews: Apr24th - White Oak Staves
Guy Band Reviews: Apr 24th - Crystal Ball
Whispering Tales - Ravenheart Music Special Review
Tour Dates last updated April 27th 2015
Latest Interviews: FAKE THE ATTACK from the UK - April 27th 2015

Check out this link featuring Awesome female fronted acts! Female Voices Blog and if that is not enough.....
......look at this new feature we have on our other website. We are featuring the UK band Zeitgeist Zero, who in 2013 celebrated their 10th anniversary.
Finally, I am immensely proud of this interview with UK Gothic Rockers VAMPYRE HEART. Click on link below. It is my very first 'live' interview, maybe my last! :)


RavenHeart Music Interview with Vampyre Heart from D Soul on Vimeo.


AND NOW HERE IS THE NEWS!
JAMIE-LEE SMIT- 'I'm waiting for my ghost'. Lyric video for the track taken from the album 'Mon Amour Monique' out now via Epictronic. View it here: www.youtube.com/watch?v=x0C4Jm0_QLk.
Progressive Melodic Death Metal Band TANTAL present their official video for the track 'Under The Weight Of My Sorrow' taken from their 'Expectancy' album. View the video here: https://www.youtube.com/watch?v=tpg_1a-EaRw.
The second edition of the Female Voices Fest will take part on 9th May at CuevaRock Live (Quartucciu-CA). It's the first Sardinian festival dedicated to female voices of metal bands and it's organized by LIGHTLESS MOOR's singer Ilaria Falchi. Headliners of this year edition will be TEMPERANCE (www.temperance.it) from Novara, with their modern melodic metal. They will play their new second album 'Limitless'. 2 local bands will tread the stage in this year edition. The openers will be WORN OUT (www.wornoutband.tumblr.com/), an alternative rock band from Cagliari, that released their first full length 'Spleen' last December. Afterwards gothic-doom metal band LIGHTLESS MOOR (www.lightlessmoor.com), host of the Festival, will play their full length 'Crying My Grief To A Feeble Dawn – The Poem' released in September 2013 via WormHoleDeath. Vertical Dolls will open the concert with their show of pole dance to a selection of female voices music. During the show there will also be artisans that will expose their handmade creations.
The Progressive Rock band HALF PAST FOUR has just released a video for the title track of their new album 'Good Things'. The video can be viewed here.
XANDRIA's new EP is called Fire & Ashes and it is going to be released worldwide on July 31st via Napalm Records! There are three brand new songs on the EP, which are 'Voyage of the Fallen', 'Unembraced' & 'In Remembrance'.
In addition to those tracks, the band decided to re-record two all time favorites of XANDRIA's fans, just the way they think the songs should sound like in 2015. These songs are: 'Ravenheart' (originally recorded for the album Ravenheart in 2004) and 'Now & Forever' (India, 2005).
Saturday 21st November 2015 will see the final Valkyrian Festival take place after five years. With WINTER STORM already confirmed for the Valhalla Stage, which will be hosted at The Venue in Selby, two more bands have been announced including the Danelaw Stage headliners. Added to the Valhalla Stage are steampunk inspired symphonic metal unit A CLOCKWORK OPERA, fronted by Vickie Harley, who made their live debut earlier this month at the UK's only symphonic metal festival, Northern Symphony. Announced to headline the Danelaw Stage, which will be hosted at The Riverside in Selby, are Jeremy Lawler's WINTER'S EDGE, whose latest cd features Daisy Robinson - (Vocalist from Seventh Seeker) and Charlotte Jones - (Vocalist from Sensoria). Advance tickets are available for £10 from http://northernwyntermusic.bigcartel.com and e-tickets are available from http://www.skiddle.com/whats-on/York/The-Venue/Valkyrian-Festival-2015/12398137/.
We have just received a message from LEAH, to inform us that her CD TRIO is now available here.
AT the beginning of 2015, my Austrian buddies CORNERSTONE decided to end their work with singer Patricia Hillinger after six years, and replace her with singer/guitarplayer ALINA PETER. In a statement to me from bassist Michael says: "Patricia has been full-heartedly involved in the band during the last years, and I have to say that we would not be where we are now without her.
But ultimately she made some decisions with which she disqualified herself morally. Everything else is a band issue and we would ask everyone explicitly to respect that." The band with new singer ALINA is pictured above.
Danish female fronted rock band FOREVER STILL, has released a new single called 'Awake the Fire'. The single is the first from their upcoming EP 'Save Me' due 28th April. The EP is part two of three digital EPs that will eventually end up as one physical full length album later in 2015. The single can be downloaded directly from the bands website: www.foreverstill.dk where the band lets their fans pay what they want for it. The upcoming EP is Part 2 of the bands debut album, which is a concept album about a suppressed individual struggling through depression, anxiety, and worthlessness and getting stronger in the process. "The songs are all very raw, emotional and somewhat imperfect, because we wanted it to sound like someone falling apart and trying to put the pieces back together" says vocalist Maja. The band will also be appearing in the UK end April/beginning May (London, Manchester & Carlisle). Dates on our tour dates page.
The cinematic metal project DARK SARAH has just released a new music video and digital single for the track 'Light In You'. The track is a duet between Heidi Parviainen [ex. Amberian Dawn] and Tony Kakko [Sonata Arctica], and the video was shot in a beautiful winter landscape in the deep forests of Finland. Link to the video is here . Pre order the new album 'Behind The Black Veil' at www.darksarahwebstore.bigcartel.com.
Dutch Symphonic Metal sensation DELAIN has confirmed a headlining-tour in autumn with stops in the European hot-spots of France, Italy, Belgium, Germany, Austria, Poland, Slovakia and Hungary. This special European tour will start at the end of October and wind up in early November. As special guest on this run, two of Holland's finest musicians Ayreon mastermind Arjen Lucassen and vocalist Anneke van Giersbergen have united for a new project dubbed THE GENTLE STORM!. Anneke will take The Gentle Storm including their new album on the road backed by well known Dutch talents. Arjen, however, will not be part of the live production.
SIRENIA'S new album 'The Seventh Life Path', is a must have for all lovers of the female fronted symphonic metal genre. Available from May 11th in the UK & May 12th US/CAN on Napalm Records, there is also a new video that can be viewed here. It relates to the new single 'Once My Light'.
Finnish power metallers BURNING POINT has signed with AFM Records. Being an active part of the European power metal scene for the last 15 years, the band around mastermind/guitarist Pete Ahonen has added former BATTLE BEAST vocalist NITTE VALO to the group's ranks in 2014, and is set to release their new album soon. Exact details will be announced in due course.
LEAVES' EYES signs worldwide agreement with AFM Records! A new album is scheduled for 2015!
THE SIRENS have been confirmed for Sweden Rock Festival! They are looking forward to playing on this fantastic festival in Sölvesborg, Sweden, alongside acts like Mötley Crüe, Judas Priest, Def Leppard and many others. It all takes place on the 6th of June 2015!
GRACE SOLERO'S next London show, supposed to be on 1st May, has been moved to a different date/venue. Here are the updated details: Saturday 25th April, Grace Solero @ Water Rats, 328 Grays Inn Road, London WC1X 8BZ - Doors open at 7pm.
Sweden's very own WE ARE THE CATALYST is going on a China tour from April 27th - May 4th! They are very proud to say that they will be playing "Strawberry Festival" in Shanghai on May 3rd - The biggest Chinese Music festival with 100 000 attendees! The band has also been invited to perform at the prestigious "Sound of the Xity" Expo in Beijing, where music industry professionals from all over the world gather, as well as the clubs "Dusk Dawn Club" in Beijing and at "Inferno" in Shanghai! More shows to be announced!
Swedish Metalheads ZEPHYRA, has just released their brand new video for the song 'Emotional Surgery', to celebrate the album's release in Japan. The video can be streamed at this youtube location: http://youtu.be/hT3v8zPKx10.
Finish Symphonic Metallers AMBERIAN DAWN is pleased to announce that they've started working on a new studio album to be released via Napalm Records. Together with AD's co-producer Mikko P. Mustonen, vocalist Capri and band's composer Tuomas Seppälä, the band are hard at work right now in the studio polishing the vocal arrangements.
It's been 4 years since the release of IMPERIA's last studio album 'Secret Passion'. We're happy to tell you that the band has recently entered the Spacelab Studio in Germany to record their upcoming, yet untitled album! Vocalist Helena already recorded some pilot tracks and vocals for two songs with producer Christian "Moschus" Moos. Drummer Steve Wolz is expected to enter the studio next week. The album will contain 11 tracks, according to IMPERIA, and is expected to be released later this year via Massacre Records!
DIVIDED WE FALL is no more. As a consequence, they will not take part in the Quinphonic Fest in Birmingham UK 5th April. Their place will be taken by CONTROL THE STORM from Bristol.
Female-fronted Power-Prog Metal Band MERKABAH fronted by Jacinthe Poulin, has released an Official Video for the track 'Mythomania'. The song is the lead track from their third album 'Ubiquity', that was released worldwide in 2014 by Maple Metal Records. View the video here.
And REASONS BEHIND are streaming two New Songs & Video from their album 'The Alpha Memory'. 'The Ghost Under My Skin' is streaming online at this location: http://youtu.be/MhpSUI-4vTk and '1000 Fading Lives' is at http://youtu.be/CkLLSWlYo-A
This news may be old hat now, but NIGHTWISH will play the Wembley SSE Arena on Dec 19th 2015. This will be their only UK date this year. They will be the first Finnish band to headline this arena.
ARSENIC UNBIRTHDAY have released to co incide with their release of 'Ravens And Writing Desks' two concept videos. Episode 1: www.youtube.com/watch?v=WiSVlSTf1_Q&feature=youtu.be and Episode 2: www.youtube.com/watch?v=d7qII0beWvw&feature=youtu.be
The official video of 'Alive', 3rd single from RAVENSCRY is out. The ballad, taken from the album 'The Attraction of Opposites', describes and denounces cases of violence against women and opposes to the other single 'Noir Desire', released on 12th January, which was released to introduce 'Alive', describing instead a different perspective of the abuses suffered by women. The link to the video is here.
TRIAXIS has released a free single entitled 'Victorious', taken from their forthcoming 3rd album 'Zero Hour'. The album is the hugely anticipated follow up to the critically acclaimed 'Rage and Retribution', and is due out on May 18th 2015 via Rocksector Records. The single can be downloaded here: www.soundcloud.com/rocksector.
For several months, Chilean songstress LAURA VARGAS (ex-Sacramento) has been teasing her upcoming solo debut on her Facebook page (www.facebook.com/theinfernodollofficial), giving fans a chilling glimpse into the story that the album portrays. Two unsettling video teasers, which set the stage for this concept album, have already been unveiled:
The Dream: http://youtu.be/XvQPFYvk38E.
The Awakening: http://youtu.be/Pmz8QLK80nw.
Along with the hard- rocking first single, 'Dollmination': http://youtu.be/ftKgssZAwrk.
Fans of Moonspell, Rammstein, Devin Towsend and Theatres des Vampires are sure to find fodder here for serious headbanging. Look for a spring of 2015 release date!
'A DECADE AND A HALF - THE HISTORY SO FAR'... 6 DVD SET from EDENBRIDGE. More info at www.edenbridgefanclub.org/.
There is a brand new WE ARE THE CATALYST single titled 'Don't You Worry Child'. This is an Incredible rock charity single available via the digital platform, with all profits going to "The Fostering Network", ensuring many more children can enjoy a safe and happy life. I didn't know this but there are 8 million children out there in need of somewhere to call a home! The single is released worldwide by Seven13 Music, and was originally recorded and released by Swedish House Mafia in Sept 2012.
NACHTGESCHREI has recently introduced their newest band member, Lauren "Laui" Weser! She will play the hurdy-gurdy, flute and will also sing!
The young folk musician, who was already an active member in Des Teufels Lockvögel and Fiolka, will make her live debut on April 18th in Munich, Germany.
CRYSTAL BALL's 'LifeRider' will be released on May 22 2015 via Massacre Records, and will feature a duet with BATTLEBEAST'S Noora Louhimo.
Birmingham's Stoner Rock Doomsters ALUNAH enthrall again with a brand new lyric video for the title track of their latest album Awakening The Forest (2014, Napalm Records)! The band centered around guitarist & singer Sophie Day are pumping heavy grooves & forging forward with hard guitars! View the video here.
Progressive Metal group SILENCE THE ARIA is the effort of Ian Brush (composition, instruments,scream/growl vocals) and Meghan Alvis (singing/lead vocals). Originating in Denver, Colorado as a solo endeavor, their latest release 'YANYEU FAREWELL', has unleashed Meghan's angelic vocals into the foreground. It has now been released so get a brief taster here.
German newcomer sludge/doom outfit HIGH FIGHTER has announced their first tour ever, alongside none other than doom mates in SUNNATA! Formed in the summer of 2014 and started as a total new band project born by former band members of A Million Miles, Buffalo Hump and Pyogenesis, HIGH FIGHTER is a volatile cocktail of heavy as hell riffs fuelled by beer and the mighty weedian riffs.
Add a heavy dose of the blues and the deadly schizophrenic vocals by frontlady and Ravenheart mate Mona, and High Fighter offer something new to the Sludge, Blues & Stoner Scene. Tour dates on our gigs page.
After the successful release of their latest studio album 'Sacrificium' (Napalm Records), XANDRIA will release a new EP this summer! Not only will it contain 3 brand new tracks, they are also going to have two remakes of Xandria classics and 1 or 2 cover versions. More when we have it.
Female fronted Metallers UNLEASH THE ARCHERS recently signed to Napalm Records, and are now ready to unleash the details of their upcoming album titled 'Time Stands Still'! The Canadian shooting stars play kick ass heavy metal; fist-pumping anthemic melodies you can't help but sing along to! The combination of power vocals, death screams, tasty guitar licks and complex drumming provides a little something for everyone. Release Dates: EU/Australia/Rest of the World: June 26, US/CAN: July 7
'A War Of Our Own', the fourth full-length album from Dutch Symphonic Metal group STREAM OF PASSION, which was initially released in Germany, Austria, Switzerland and the Netherlands via PIAS/Rough Trade last year, will finally see its official release in other European countries on 10th April via a licensing deal with Graviton Music.
New Jersey based band INFINITUS MORTUS, whose music is distributed via Ravenheart Music, has their 'Conspiracy Of Love' album now being featured on PANDORA RADIO. A track from this album, 'Plain Hearts' can be heard in the music section of this website.
Blackpool based band ONLY WE REMAIN has released their 'SIREN EP' digitally via Ravenheart Music. The 4 track EP (review due soon) is available via CDBaby and via the worldwide digital platform.
Check out the band's profile here.
DARK SARAH is a new music project by Amberian Dawn´s former vocalist Heidi Parviainen. During the years with Amberian Dawn, she released four studio albums and did several European tours.
After parting ways with Amberian Dawn in late 2012, she started to build up her solo career. The debut album called 'Behind the Black Veil' leads you through the psychological adventure of Sarah, who is hovering between her two personalities, and features such names as Manuela Kraller (ex Xandria), Inga Scharf (Van Canto) and Tony Kakko (Sonata Arctica). The album is due in May and is here within our reviews pile.
South Wales Metallers TRIAXIS, announce they will release the long awaited follow up to the critically acclaimed 'Rage and Retribution' album, on May 18th 2015 via Rocksector Records. 'Zero Hour' features over an hour of music and comprises 12 tracks. Guitarist CJ, states "This is a natural progression from 'Rage and Retribution'.. certainly heavier and more complex in places, but with plenty of melody and a return to our roots. We can't wait to play this stuff live."
News from the WormholeDeath camp: Romanian Symphonic Gothic Doom Metal sensation WHISPERING WOODS has now released their second album titled "Perditus et Dea" on Loud Rage Music. The album was released 26/2/2015 in digital stores and is officially distributed worldwide by Wormholedeath/Aural Music Group. Physical CD release will follow in March 2015. Album teaser here. Also Italian Epic/ Symphonic metallers NORHOD (pictured below), has signed a new deal with
Wormholedeath for the release of their new EP, which is scheduled for spring 2015. The new record is set to feature 6 new tracks, composed to enhance the band's epic approach, symphonic sound imprint and vision.
FALLOW FIELDS from Hertfordshire fronted by Lois McDougall..check their new video out titled 'I Was Brave Once Too' here. Rather good - available on iTunes!
Reactivated Los Angeles, California's COAL CHAMBER is back and have confirmed the release of their new album 'Rivals' worldwide in May via Napalm Records! This is the band's first new album in over thirteen years. With producer Mark Lewis at the helm, they have picked up right where they left off, and have delivered what some may consider their best work to date.
It is official: The Maltese Gothic/Doom Metal outfit WEEPING SILENCE has signed with Massacre Records! From Ravenheart's point of view, this is massive news. As Dave says -" Ravenheart is a stepping stone for artists to get their music up the ladder onto a bigger label. Looks like we have succeeded with Weeping Silence, great news and I am very happy". The band is currently working on the band's upcoming album 'Opus IV Oblivion', which will be released later this year.
Here is a link to the new UNDER HEAVEN video 'Don't Hold Back'. View the video here and enjoy.
Release dates for the new SIRENIA cd 'The Seventh Life Path' are G/A/S/Europe/AUS: 08.05.2015, UK/NO/FR/DK/IT: 11.05.2015, SE/ESP: 13.05.2015, USA/CAN: 12.05.2015. You can pre-order your copy (there's also VINYL, a CANVAS edition and a limited boxset available!) at http://shop.napalmrecords.com/sirenia.
Blackpool based band ONLY WE REMAIN will release their 4 track EP 'Siren' digitally via Ravenheart Music on March 3rd. A track from this EP titled 'Chase Me' can be listened to here.
Two videos to check out that show the diverse range in female fronted music we here at Ravenheart Music try to promote via this very website. Here we have track 'For The Good of Mankind' from Korpus Kristy & the Skinwalkers, featuring Gary Putman from Dread Zeppelin on guitar. The video can be viewed here: www.youtube.com/watch?v=b_fXvmDfI8c. Korpus Kristy also has some tunes on Soundcloud here. And next up is the new one from Zephyra titled 'Mandatory Meltdown'. The video to that one can be viewed here: www.youtube.com/watch?v=yD6ZcEcoaC0&feature=youtu.be.
HIGH FIGHTER, the new Stoner Metal/Sludge outfit born in summer 2014 by former members of A Million Miles, Pyogenesis and Buffalo Hump, have just unveiled their first music video! They have now released the official clip for '2Steps Blueskill' from their EP 'The Goat Ritual', that was released end of October 2014 as digital download on Bandcamp, as well as on CD digi pack via the Napalm Records online store. Watch the band´s first & DIY-produced video, which has just been premiered with Metal Hammer Germany, HERE: https://www.youtube.com/watch?v=YEr35ihG4Gc&feature=youtu.be. The band's EP is available for full stream – for free here
Danielle Gregory is the new vocalist with the USA band ROTT. She has been in the Seattle music scene for a few years now, mainly as a promoter, but she does have band experience as lead vocalist with her last band RAW (Rebels Against Wicked).
RAW with Danielle at the helm, recorded a single 'Redemption' which was recorded at London Bridge Studio with Jonathon Plum as the Producer - he also produced Pearl Jam, Alice In Chains, and Soundgarden.
Here is a teaser for the forthcoming LADY FUEL album due 7th March. The album is titled 'Mean Genie' and the teaser can be viewed here.
A band that may well be worth checking out are REAGAL from the Midlands here in the UK - Stoke On Trent to be precise.
Their single 'Wild Heart (Soul of the Ocean)' will be released via all major digital outlets on 31st January.
Ravenheart Music via Code7 will be distributing the new ARAPACIS album 'A Disturbing Awakening'. Featuring such guests as Don Airey of Deep Purple and Guy LeBlanc of Camel, and fronted by the bluesy vocals of new singer Shelle Macpherson, the versatile guitars of main man Jerry Fielden, present as always with this band, an array of multiple adventurous metal and hard rock styles to satisfy the heart, mind and guts of you music fans. A track from this record is now on our music page.
ANDREA CASANOVA from the band RAINOVER, will appear as a guest vocalist on the soon to be released new album titled 'Enraptured', from South African band CRIMSON CHRYSALIS.
Austrian band and our jolly good friends CORNERSTONE are now nominated a second time for the Austrian Newcomer Award (as in 2012). The Awards will be given in February as part of a live appearance in the Musical Theater Linz (Upper Austria). At the moment there is an Online-Voting, so therefore Cornerstone ask for your support, every vote counts so vote here. The four band members have already started working on their new album (working title: "Reflections"), and first concerts for the album release tour, which will lead Cornerstone to Britain, Germany and Austria, are already booked, too. See our tour dates page.
Here is a link to the new single from Nashville based band THE ACORN PEOPLE. Click here and take a listen.
The official video of 'Noir Desire', second single by RAVENSCRY taken from the album 'The Attraction Of Opposites', can now be viewed. 'Noir Desire', a vintage sounding song, is set in the 50s and puts the spotlight on a serious problem that now affects us more and more: violence against women. See it here.
London's fastest rising female-fronted metal act EVYLTYDE, has just released the first music video from their upcoming self-titled debut album for the track – 'Chastity'. Inspired by the world of exotic dancing, the video features a number of sensual dance scenes more akin to a Mötley Crüe video - view it here. The band has also announced that from now until the official release of the album [19th January 2015], fans can listen to the album in it's entirety via Soundcloud at www.soundcloud.com/evyltyde/sets/evyltyde-by-evyltyde-full-album-promo.
Check this band out from Luxembourg fronted by Jelena Negatina.
They are called ELYSIAN GATES and we here at Ravenheart think they are rather good! The video to their track 'Northern Winds' can be viewed here. The song is dedicated to the Sea Shepherd Conservation Society.
THE SIRENS are confirmed for Tuska Open Air Metal Festival! They are looking forward to playing at this great festival in Helsinki, Finland - 28th June 2015! And they will also play together with NIGHTWISH in Trondheim, Sverresborg Arena on 29.08.2015.
BARE INFINITY has returned after 2 years with a brand new single 'Race of destiny'. The song features the bands new lineup and frontwoman, the upcoming Italian singer Ida Elena. The single is available via the digital platform with more info being found at the band website: www.bareinfinity.net. There is a video to the song here.
The Dames of Darkness Fest will take place weekend May 9th and 10th. More info can be found here, but with SIRENIA headlining day 1 and LEAVES' EYES day 2, this fest is going to be a corker.
CORONATUS has recently released the official video clip for the song 'The Elvenwell (I Can Give You)', from their new album 'Cantus Lucidus'. Watch it here: http://youtu.be/HoX4Ld8B_pY.
A Third ANABIOZ album 'There the Sun Falls', is a heavy vigorous and impressive folk metal album in all its glory. Expect the traditional abundance of beautiful violin melodies, powerful rhytm section, the characteristic combination of fierce growls and clean female vocals, giving drive and energy in every song. The album reviewed on this very site will be available January 15th, 2015. 'Solntsevorot' is the first song from the album! Listen here.
To celebrate the great success of their debut album 'Inner Tales', LENORE S. FINGERS present the great lyric video for the song 'Doom'.
So just enjoy this wonderful, delicate and decadent video here, and the band hope to meet you soon on tour.
Check this band out - they are called VOICES AT MIDNIGHT from S. Carolina - www.reverbnation.com/voicesatmidnight/songs.
AONIA FEST, a new metal all-day event, will take place in Birmingham at The Roadhouse on Sunday 3rd May. The event is organised by Aonia co-vocalist Jo and Aonia drummer Tony. Among the bands confirmed so far including AONIA obviously, is APPARITION. More details here.
Remember ACHILLA? Well, they have started a Pledge Music campaign to help them release the album 'Timeless'. It is hoped the album can be released in the Spring 2015, so as a consequence, Achilla need your support. The album will be available in CD and digital formats. Pre-ordering a copy now and the band will be looking at various goodies and treats which they will lavish upon you in return for your support! They are really excited to share their journey with you and that you can be involved in releasing this record. So pay a visit to www.pledgemusic.com/projects/achilla. Malcome Dome (journalist Metal Hammer, Classic Rock, www.teamrock.com etc.) says: "I suppose what makes Achilla so interesting and good is that they are hard to put into any one style. They have some prog rock, some symphonic metal and some psychedelia".
Sin7sinS, new video for the song 'No Tears Left' can be viewed here . The song is lifted from the band's new album 'Purgatory Princess'.
UK rockers CURVATURE has announced their new singer - Miss Millie Hobbs. Millie comes from a strong performing background and really puts every thing into her performance.
But you don't have to take our word for that - go to a Curvature gig and see for yourself.
With her second album 'Fool' in final stages of production and set for release 1st April 2015, Australian lass Darkyra Black and her band DARKYRA, prepare for shows in hometown Perth to promote both the debut release 'Dragon Tears', as well as the upcoming 'Fool'. We here can expect to see Darkyra and her band on tour in the UK next year, following the release of 'Fool'.
Want something rather nice to hear. Check out AUTUMN SKY.
Her music and band tow the line between Alternative and Avant Indie. She likes moody ambience, killer lyricism, deep emotions and a heavy dose of theatrics. So support unsigned music and give her a listen at www.soundcloud.com/autumnskymusic/sets/autumn-sky-official.
Northumbrian lass JESSIE LOWES used to be with CULT OF WHORES AND DOGS. She is now forging ahead with a solo career. Here is the video to her latest release due Nov 28th titled 'Only One'. View it here.
Here we have something a little different. ISOLDE from Bristol, UK, creates ambient, dark, acoustic pop layered with haunting female vocals. Over the last years, the group (previously under the name of Miss Anthropy) has been regularly touring through Europe, playing live in the UK, Netherlands, Belgium, Germany, Switzerland and Italy and along the way picked up airplay from the BBC, AmsterdamFM and MerweRTV. Check the video out to their song 'Electricity' here: www.youtube.com/watch?v=EOolX2fEvCE&feature=youtu.be. The song can also be downloaded here.
Here is the new video from Aussie singer/songwriter JEWEL NIGHT. The song 'How Forever' caught our attention some weeks back now and we do rather like it. You can view it here: www.youtube.com/watch?v=zWz3NcAXoQ4. The single can be purchased from here.
In celebration of the upcoming tour, The Sirens, featuring Liv Kristine, Anneke van Giersbergen and Kari Rueslåtten, premiere their first two songs! 'Sisters Of The Earth' and 'Embracing The Seasons'. Make sure to listen and spread the great news! Sisters of the Earth and Embracing the Seasons.
ENEMY OF REALITY from Greece is extremely happy to present to you their official video-clip with the one and only Ailyn Giménez (Sirenia), on the track 'Needle Bites'. View it here: www.youtube.com/watch?v=DzH07io3Ze4.
ELESSAR from Argentina, has just released their first official video from their 'Dark Desires' album. View the video here: www.youtube.com/watch?v=H4unr-BJFhE.
SORRONIA from Hungary, has officially started working on their second album. Everyone is hard at work to make the best out of it. You can check out some sneak peek videos at www.facebook.com/Sorroniaofficial.
Here is the link to the video for the track 'Perfect Shade of Black' from Hollywood based rockers EDGE OF PARADISE': www.youtube.com/user/EdgeOfParadiseWorld. This track features on the band's forthcoming album 'Immortal Waltz'.
Slovenian all-female doom metal band MIST recently signed to Dutch label Soulseller Records!
The band builds their music on the legacy of legendary bands like Black Sabbath, Pentagram, Candlemass, Coven, Saint Vitus and others.
Rooted in a European tradition, HELIOSAGA combines elements of power, Symphonic and Gothic Metal with female vocals. This great piece shows the brilliant voice of Chelsea Knaack. Check the video out here.
The stunning new song from CRIMSON CHRYSALIS. An absolutely beautiful song called 'Sacred Vow'. Check out the video here: www.youtube.com/watch?v=h4YHDzenlIA.
Ravenheart Music is very pleased and honoured to announce the signing of the Brazilian Female Fronted Band AMAZON who is fronted by Sabrina Todt, for the release via Code7/PlasticHead of their new album 'RISE' (release date TBC). Sander Gommans (After Forever, Trillium, HDK) and Amanda Somerville (Avantasia, Trillium, Kiske/Somerville) worked on the pre production of the album together with the band. Indeed, Sander performed many of the guitar solos on the album, while Amanda played a central role acting as Sabrina's vocal coach as well as co writing all the lyrics. And quoting Sander: "This is an album that really captures the essence of the female fronted metal genre". Two songs from 'Rise' are available at the following links:
'THE PATH': www.soundcloud.com/amazonmetal/the-path
'BALL OF VANITIES': www.soundcloud.com/amazonmetal/ball-of-vanities
Melodic Metal band AEVERIUM from Germany is becoming one of my fave bands - so how about watching this: 'Heaven´s Burning (Harvest Time)' LIVE @ M´era Luna Festival 2014. To see click here.
May I suggest the readers of this website check this band out - www.4th-Circle.com. They are Fourth Circle from France and they are bloomin' good. I must thank the lovely Sandra Keller for the album, which I must say is very impressive stuff. A review will follow soon, but please check them out.
Please support unsigned music and visit this girl's Facebook page and 'like'. She is an awesome hardworking musician from Melbourne who is also a good mate of mine. She can be found at www.facebook.com/jewelnightmusic.
Martin Villarreal's FROZEN TEARS project with Amanda Somerville & Goran Edman as special guests. Album preview here: www.youtube.com/watch?v=6Xh3Cqustd0
GABRIEL is an international, 100% virtual and internet-based collaboration between singer/songwriter Sally Elsey from England, and guitarist/producer Albert Vinasco, an American musician now living in Argentina. Formed in April of 2009, Sally and Albert met via their online participation in the musician community site, Broadjam. Although separated by thousands of miles and the vast Atlantic Ocean, both musicians had common musical roots and influences. And in our quest to continue to release fine independent music, Gabriel will soon be releasing via Ravenheart Music, their latest cd 'UNFORGIVEN', their 5th full length cd in-fact. Furthermore, the title track is now added to our music page here.
ENK ELINATION - official video to the track 'Tears Of Lust' can be found here.
Check this video out from German Band AEVERIUM: www.youtube.com/watch?v=qnB_x0ycQbs. This is an awesome track from the bands 'The Harvest' EP.
VAMPYRE HEART is not just a rock band - 'Vampyre Heart - The Beginning', is an excitable story about the love of two people fighting to keep their love alive, whilst overcoming the challenges and myths of the underworld; a world filled with betrayal, witchcraft, vampyres, ghosts, and much more. Check it out here. And while you are at it, their cd can be bought from our store too.
Seductive Indie Horror Rock - www.soundcloud.com/characula/headstone.
This is one of my current fave songs and here is the video - 'The Promise Inside' by SLEEPING ROMANCE. Awesome! so click here.