Ravenheart Music: Home/News
Ravenheart Music is a website that reviews music and posts news and video links regards Female fronted Rock & Metal music. We also though do have a guy band reviews page.
"Politics tear us apart, music brings us together"
Our reviews are done mainly by myself (Ravenheart Dave), with help from my UK friends - Kidderminster based self confessed Slayer nut Hannah Cooper, Chelmsford based Natalie (The Nugget) Gold and my very own Rachel Louise Smith.
There is a radio show presented by me, Mr DJ Ravenman every Wednesday, to promote the female fronted rock and metal scene. Tracks from albums reviewed on this site, will invariably pick up airplay on this show. The radio show airs 8pm-11pm UK time (that's 9pm-midnight central European time and 3-6pm EST USA). Listen by clicking below. I also have a show on Sunday at the same time playing music by guy fronted as well as female fronted bands.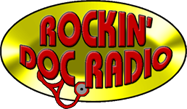 SITE UPDATES Oct 20th 2017
A-B Reviews: Oct 15th - At Dawn's Edge
C-D Reviews: Sept 20th - Coburg
E-F Reviews: Oct 10th - Even Vast
G-H Reviews: Sept 15th - Homerik
I-K Reviews: Oct 20th - Inner Core
L-M Reviews: Oct 18th - Morlas Memoria
N-O Reviews: Sept 24th - Orestea
P-R Reviews: Oct 20th - Raven Tide
S-T Reviews: Oct 20th - The Dark Element
U-Z Reviews: Aug 23rd - Worhol
Guy Band Reviews: Oct 20th - Midnight Sin
Whispering Tales - Ravenheart Music Special Review
Latest Interviews: GABRIELLA of ELARMIR from ITALY - Sept 22nd 2017

Tour Dates - last updated October 12th 2017
I am immensely proud of this interview with UK Gothic Rockers VAMPYRE HEART. Click on link below. It is my very first 'live' interview, maybe my last! :)


RavenHeart Music Interview with Vampyre Heart from D Soul on Vimeo.


SNIPPETS OF NEWS/VIDEO LINKS!
SILENT SAGA: 'The Path' the video of which can be viewed here. 'The Path' is the first track of the third EP from the band, produced by Sander Gommans (After Forever, Trillium, HDK) and Amanda Somerville (Avantasia, Trillium, Kiske/Somerville).
SECRET RULE is really happy to release their brand new video/single "Imaginary World" taken from the forthcoming album "The Key to the World", that will be released on November 10th via Pride & Joy Music. Feat. Henrik Klingenberg (Sonata Arctica) and Ailyn (ex-Sirenia), you can't miss the awesome duet of Angela and Ailyn! View it here.
Swedish Melodic/Gothic Metal band BEYOND VISIONS is going to release their sophomore full length 'Catch 22' through Bleeding Music Records on 27th October. The band has already unleashed two tracks from the album, find the track 'Pay My Price' here and 'Survival' here.
Italian symphonic metal act ASPHODELIA has been confirmed for two dates of the FEMALE METAL VOICES TOUR RUSSIA 2017, as main support to CELLAR DARLING, THE AGONIST and SIRENIA. Dates are: 22/10 - Moscow (Russia) "Teatr"; 23/10 - Krasnodar (Russia) "Arena".
On October 13, 2017, American alt-metal artist Melissa VanFleet released her highly anticipated and hauntingly compelling new single, 'Raven', available now at all major digital retailers.
Blending atmospherically dark orchestration with heavy, melodic guitars and Coti Zelati's trademark bass tone, the soaring 'Raven' showcases Melissa's emotionally intense signature vocal delivery and powerful songwriting ability, establishing her as an artist to watch.
THE DARK ELEMENT is a new musical project fronted by the former Nightwish vocalist Anette Olzon together with Finnish guitarist and songwriter Jani Liimatainen. The combination of these two talents has combined to deliver a debut album that will be a huge statement in the European metal scene and fans have been eagerly awaiting its arrival since word of the project got out. The album will hit the shelves on 11th Nov 2017. View the video to the track 'My Sweet Mystery' here.
LESBIAN BED DEATH, the UK female fronted HARD ROCK/GOTHIC PUNK band, are back from their successfully crowdfunded whirlwind tour of Spain, and are getting ready to head back on the road, this time across the UK. The band have been confirmed as the main support for THE BIRTHDAY MASSACRE'S upcoming UK tour which starts in London on 24th October, and will serve as a great opportunity to further promote their fifth studio album, 'EVIL NEVER DIES', to a wider audience.
French symphonic progressive metal act TALVIENKELI, is proud to present the official video for the song 'Scream-Her', taken from their debut album 'Hybris', out via Wormholedeath. View it here.
The Quinphonic Festival 6 will take place on Sunday 1st April 2018 at The tower of song Birmingham , UK. The line up includes Secrets of Mariana, Heavy Rock / Alternative Metal from the UK, Eyevory, Progressive Rock from Germany, The Loved and Lost, Modern Melodic Metal / Hard Rock from the UK, Asphodelia, Dark Symphonic Metal from Italy and Secret Rule, Melodic Metal from Italy.
INFINITAS fronted by Andrea Böll is a Swiss Folk Metal band, and in May of this year, they released the album 'CIVITAS INTERITUS'. Below, you can listen to the track 'Samael' from this very album. Check it out here.
ALPHA OMEGA Management has a pleasure to announce the signing of the Female Fronted Symphonic Metal act HYDRA, hailing from the beautiful Bavaria in Germany! So far HYDRA have released 2 albums; the debut "Malachite Skies" (2015) and "Solar Empire" (2016), featuring Henning Basse (Firewind / Mayan) among others.
Now the band is working on their 3rd album, the first ideas and demos are already in the pipeline.
The 8th long player from CORONATUS is 'The Secrets of Nature' and it will be released 8th of December via Massacre/Soulfood. As the title implies, most of the songs will be in English this time. However, there are still two songs in German and a cover song in Swedish.
FENIX TALES has announced that they are working on writing new material and the album will see the light of day next year. Nearly two years after the album "The Abyss Eye" and after a recent line-up change, the new members' contribution to the band will enrich the next album, which is being described as a complex, more exciting and obscure album ever.
CORNERSTONE has released a new video: one of the titles from their latest album 'REFLECTIONS'. 'Nothing To Lose', has been visually upgraded and actually, the video was taken for an Austrian TV-show called "Mulatschag", but the feedback was so good, that the band decided to use it for Promotion-purposes. While there are still single concerts on the schedule till the end of this year, the planning for the tour through Europe in 2018 has already started. Some dates are already fixed. Stay tuned! View 'Nothing To Lose' here.
Italian Prog/Core band, LED BY VAJRA, has released their first official video from their forthcoming Sliptrick Records release 'ΨΥXN'. It's a monster track entitled White Dress which features the bands dual female/male fronted vocals, their eclectic new wave metal-core sound and carries a serious social message within the lyrics. In the bands own words; "The video stands for the double identity of the women who get raped: they start to think they deserved what happened to them instead of feeling just like a victim." View it here.
DOXA has just released a lyric video to a track taken from their new album, "Lust for Wonder", released on September 29th, 2017 via Pitch Black Records. "Erin Go Bragh" can be viewed here.
ELEINE is releasing a new single and music video today, September 22nd –'Hell Moon (We Shall Never Die)'. The single from their upcoming album due early 2018, is about rising up together, and that the will to fight shall never die. Fighting for reality and truth, against lies and greed.", says Rikard Ekberg. View the single here.
Official video for "The Menalon Trail" from the CHRYSILIA debut album "Et in Arcadia ego", the track features Margarita Papadimitriou. Full album to be released on October 12, 2017 via Lion Music. View the video here.
London band COBURG fronted by Anastasia Coburg, has their debut album 'The Enchantress' out now on pre-sale! (release due 24th Oct). Order your' copy today from here.
Having heard this record (thanks Anastasia), I can assure my readers that it is rather good!
I have been chatting to Gabriella Aleo from the band ELARMIR. She used to be the front lady in a band called IVORY MOON. She has sent me various links to some awesome and at times theatrical videos that ELARMIR has recorded. Here is the link to the official video to the track 'THE OTHERS (WHISPERS)'. It can be viewed here. Also, more info can be obtained from their Facebook page at www.facebook.com/Elarmir/.
The female fronted melodic metal band ANGEL NATION fronted by Elina Siirala, has just released a music video for "Burn The Witch", the first single from their new album "Aeon". Watch it here. "Aeon" will be released October 27th in Europe and North America through Inner Wound Recordings.
After 5 years of silence, the female Metal band SERENADE has come back with a new explosive album coming out in autumn 2017 via Revalve Records. Currently the band has finished recording the new album called "Onirica", which reflects much more the components' influences compared to the debut album.
Strongly wanting to change the sound, with a new lineup, the band has gone from a gothic symphonic to a heavier metal with post-thrash, progressive and gothic influences. More in due course.
Great news from RAVENSCRY. Thanks to the partnership with Crown Metal Agency, the Italian band will take part in the ANGRA 2018 European Tour, together with Operation Mindcrime and Halcyon Way. The tour will be in March and April 2018, touching the main cities and countries of the continent. Ravenscry will join the Brazilian band on 04/06 in Wien and will play until the end of the tour, scheduled for 04/19 in Bochum. Dates on our tour dates page.
Taken from XANDRIA'S website: Dianne from XANDRIA is unable to perform with the band for the time being. This unfortunately also means that the band has had to cancel the upcoming Russia shows in Moscow and St.Petersburg as well as the following US tour in the end of September and October. They are already working on new dates for these stretches. Please stay alerted for ticket-return info and where you purchased your tickets. As for short term solutions, Aeva Maurelle from alternative metal band Aeverium will step in to rock with XANDRIA for the European dates in November and December.
METALITE is a melodic metal band from Sweden. Their debut album 'Heroes In Time' will be released 27th October. Preview the track 'Afterlife' here.
'A New Safe Path' is the first official video clip from the Female progressive metal band ONYDIA. The song is the prelude of the upcoming debut album and it can be viewed here. The song is about being aware of one's fears, these fears become our strength and a new way of approaching life.
Here is the new video from SECRET RULE.The track 'Twin Flames' featuring Henning Basse is lifted from the band's new album called 'The Key To The World' that will be released on Nov 10th via Pride & Joy Music.
The video can be viewed here.
Symphonic metallers KLIODNA has released 'Fly Far Away' official lyric video on VEVO! View it here.
News from the ANTHOLOGY camp....the new album is called "ANGEL'S REVENGE". And here is the video to the track "LAST WEEP" and it can be viewed here. The album can be purchased from all digital outlets and from their Facebook page here. Also check out their website at www.anthology.sk.
PERSONA from Tunisia will be releasing their second album 'Metamporphosis' on September 15th. They independently released a debut album 'Elusive Reflections' in February 2016, and got outstanding reviews from webzines all over the world. The newie is spiced up with some fresh and diverse elements, both instrumentally and vocally. Lyrics are entirely personal and inspired by real life situations, each song being a fragment of the album concept. A review will be posted soon.
After catching our interest and wetting our appetite for more with her two previous fascinating and almost stylistically opposite EP's ("Fairytronics" and "Black List"), we were all wondering what sound direction SIN.SIN would take on her full length album... Well, here it comes! "Nobody's Heroine" is there and Kristell L. invites us to discover her very intimate and almost introspective world made of rainbows and bright nights, but also sometimes haunted by darker shadows and supernatural atmospheres. SIN.SIN knows no limits and she simply brings us where her boiling imagination leads her, boosted by the magical power of her emotional and SIN.ful spiritual fantasy. Album out Oct 27th on Alfa Matrix.
On November 10th, the new THE DARK ELEMENT project, including Annette Olzon (Nightwish, Alyson Avenue) and Jani Liimatainen (Sonata Arctica) will release their debut album through Frontiers Records. View the video to the track 'The Dark Element' here.
EDENBRIDGE will release their new live album 'LIVE MOMENTUM' in the fall of 2017. The album is limited to 1000 copies world wide and will ONLY be available through the WEBSTORE of the the band without any record label support. The band is starting another pre-order campaign to secure the financing of the album. For more information, check out their website here.
ELA has just released the official video for the song "Lizzy Borden's Rhyme", the closing track from the band's new album "Second Reality". The video can be viewed here.
New single due from KLIODNA soon. Titled 'Fly Far Away', it features new singer Natalya Senko.
Wormholedeath's Publishing Artist WORHOL has recently released their full length, entitled 'The Awakening' (Imminence Records), and are now excited to announce their first tour in support of it. The quartet, which features the father daughter team of Ashley and Larry Worhol, will be hitting the road this October with Xandria (Napalm Records), Kobra And The Lotus (Napalm Records), and September Mourning (Sumerian Records). The band will be on the tour from October 12th through the 21st, and will announce further touring plans later this year.
Inner Wound Recordings are proud to announce the signing of the female fronted Melodic Metal band ANGEL NATION. The band's new album "Aeon" will be released on October 27th in Europe and North America. Angel Nation was founded by the classically trained Finnish singer Elina Siirala who moved to London in 2008 and fell in love with the power of rock and metal. Their debut album [released under the name EnkeliNation] "Tears of Lust" was received with glowing reviews all over the world. The release in 2014 was followed by shows at Bloodstock Open Air, shows in Finland amongst others. Angel Nation's second album continues the musical diversity that Elina likes to express in her songwriting. The album features a guest appearance by Jukka Pelkonen [Omnium Gatherum] on vocals so get ready for heavy, rocking and epic tunes from this highly anticipated album with tons of character!
THEATRES DES VAMPIRES have some South American tour dates lined up. These can be seen on our tour dates page.
ONYRIA has recorded a tribute to Chester Bennington (Linkin Park). This is their humble, genuine and heartfelt tribute to one of the best singers of all time - view the video here.
THE RACK DOLL will release their new single called 'Red Hot Mama' on 19th August 2017.This is the first single from their long-awaited second studio album, which the Finnish band will release later this year. The new single is available for download worldwide from 19th August, 2017. Check out their new video for 'Red Hot Mama' here.
SEPTEMBER MOURNING: The video for 'Till You See Heaven' recently premiered on the Huffington Post in the United States and Devolution Magazine in the UK. Watch it here.
'ALBA' by SLEEPING ROMANCE will be released on the 3rd of November via Napalm Records. This Italian quintet displays true mastery, as they fuse bloodcurdling classical sounds with monstrous Melodic Death Metal-riffing. The music is full of force yet sustained by noble, theatrical flamboyance and provides a symphony for the broken hearted who somehow manage to love again.
Their leads a journey of orchestral opera arrangements and siren songs; touching, sometimes frightening, but always as personal as can be. Songstress Federica Lanna means every word she sings and Federico Truzzi complements her lovely voice with delicate guitars.
'Chaotic Mind' is the brand new single from CONTROL THE STORM. The video was produced by Very Metal Art and the song recorded at Hellfire Studios. Please watch and share this video far and wide - it can be seen here.
THE LONGING is thrilled to reveal their album title for the upcoming release in September! The Longing's new CD, 'Tales of Torment' will make its worldwide debut on September 29th!
The German melodic power metallers ELA will release their new album 'Second Reality' on August 25th via Massacre Records. They recently released the lyric video for the single 'Deadly Sins', which you can enjoy here. ELA will present songs off the upcoming album live this late September/early October, when the band's going to support Grave Digger on selected dates of the "Healed By Metal Tour 2017"!
NIGHTWISH has been confirmed as one of the headliners for Bloodstock 2018.
German band TIGERSCLAW fronted by Elena Minina, has uploaded three videos on YouTube. View them here - PRINCESS OF THE DARK: www.youtube.com/watch?v=owHWQbq4TNA, ETERNITY: www.youtube.com/watch?v=Ov10YYjX7D8, CHEROKEE: www.youtube.com/watch?v=ACiLV0CgaP0
AMBERIAN DAWN is glad to announce that their newest album 'DARKNESS OF ETERNITY', will be available on November 10th 2017 via Napalm Records.
AMBERIAN DAWN mastermind Tuomas Seppälä already unveils: "Darkness of Eternity" is one of the most emotional AD-album so far. It's got some really bombastic songs in mood of dark & symphonic melodic metal and in contrast to that also some really poppy songs too. For me it's really hard to stick in one genre only and I constantly want to compose different kinds of songs!"
The new album 'Ruin' from TANTAL will be released September 22nd in Europe and US on Sleaszyrider Records. A live video to the track 'DENIAL' can be viewed here.
I have had contact from Marc v/d Meulen and he has recently started a project in which he is recording bombastic, symphonic/cinematic music with various (up to this point exclusively female) metal singers. Here is the link to a track called 'The Great Escape', featuring Mylène van den Weijer (Nyx Aether) on vocals. Check it out here. The track is available from all the usual digital stores.
CHASTAIN has just released 2 promotional videos from the upcoming "We Bleed Metal 17" CD/Digital/Vinyl on Pure Steel Records and Leviathan Records Worldwide. European CD and Worldwide Digital release date is August 25. US CD release date September 1. Vinyl release date is September 22. To view their latest videos go direct to youtube at:www.youtube.com/watch?v=CaosdgBPTYE&feature=youtu.be and www.youtube.com/watch?v=y3K8a0op1Fs&feature=youtu.be.
Here is a video from my good friend, Aussie singer/songwriter JEWEL NIGHT. The song 'How Forever' caught my attention a while ago and I do rather like it. You can view it here: www.youtube.com/watch?v=zWz3NcAXoQ4. The single can be purchased from here.
What does a London-based rock band's first music video look like? It's guaranteed, not many will look like Lilyguns! With the release of their first music video, LILYGUN prove to not only be unique in sound but also in vision. 'Inside' is the Bass-tastic first single from their just released second album 'Strength & Grace', which can also be purchased as a limited edition gatefold Cd. Lead singer/songwriter Anna-Christina's raw and powerful performance is captured beautifully in the video, directed by David Ryder Prangley (of Rachel Stamp fame), revealing a dark stylised character reminiscent of a Gothic Kate Bush. Don't believe it! Check it out for yourselves here: LILYGUN - Inside Music Video. There is also a short album promo video that can be viewed here.
What happens when two would have been rock stars have a middle aged crisis? They decide to form a family band with their unwitting children. Enter THE CHEESEBERGENS comprised of Ides Bergen, father and drummer, Marissa Bergen, mother and bassist, Jesse Bergen, son and singer/lead guitarist and Anjelica Bergen, daughter and singer/guitarist. Mama and Papa Cheese have been honing their skills for years playing the L.A. club circuit in bands to varying success. The Cheese Kids have been busy building their own resumes in rock schools in the L.A. area. Now they come together with their own brand of rock n' roll with punk and metal influences. Take a listen here. After that I fancy a cheeseburger now Lol.
EXIT EDEN, the all female four piece featuring Amanda Somerville, Clémentine Delauney, Marina La Torraca and Anna Brunner has released the video to 'Unfaithful' (Rihanna cover). View it here.
The new album 'Rhapsodies In Black' will see the light of day on the 4th August via Napalm Records.The album being a colourful mix of international super hits from Rihanna to Madonna, from Depeche Mode to Adele and many more.
Italian progressive rock/metallers HERETIC'S DREAM is confirmed, as main support, for KATATONIA shows in Tallinn, Riga and Vilnius: December 04 - Klubi Tapper - Tallinn, December 05 - Melnà Piektdiena - Riga, December 06 - Loftas - Vilnius.
Italian "Vampiric Metal" legends THEATRES DES VAMPIRES has released a video for their new single 'Resurrection Mary' taken from the band's latest album 'Candyland' (out on Scarlet Records). View it here.
SHADOWSIDE // Shades of Humanity - July 2017 (Worldwide) - September 2017 (Brasil).
A new TEMPERANCE live album " Maschere - A Night At The Theater" will be out on September via Scarlet Records.
The collective writing talents of Ian Jones (Karnataka, Chasing The Monsoon) and Agnieszka Swita (solo, Caamora) combined in a powerful new musical collaboration - ILLUMINAE. The launch follows several months writing and working on pre-production for their forthcoming debut album 'Dark Horizons' - due for release in 2018. They will be starting full production soon and we'll be bringing you regular updates on the debut album currently in production, releases and more.
Polish dark metallers DARZAMAT has released a new videoclip for the song 'Pain Collector'. The track comes from the album 'Solfernus Path', which was released by Massacre Records (the Japanese release handled by Spiritual Beast) in 2009. "We realize that this is a very old material, but when we found some never edited video pieces, we thought it would be a nice 'flashback surprise' for the fans waiting for a new album" - says Nera. View the video here. The band has also announced a new album entitled 'The Burning Kingdom', which is scheduled to appear in 2018.
After a long break, SORRONIA is now back with a new song, 'Tear You Down'! The song is now available and can be viewed here. Sorronia will release a new official video soon, there are also many plans in the pipeline for this year!
AWAKEN SOLACE (fronted by Maree Nipperess) + Guests...The new album 'MYTHANDRIEL' due JULY 7th. It is a fantasy concept album and a preview can be seen here.
Today (Fri 23rd June), TARJA surprises the fans that weren't able to attend one of her many festival performances this summer by releasing a digital single bundle for her song 'An Empty Dream'. Says Tarja: "The song 'An Empty Dream' was presented to me by the film director Mariano Cattaneo in Argentina. I gave it a listen, liked it and wished that I could work on it myself, in order to make it sound more like me. I rewrote the English lyrics after watching the movie and worked on the melodies. View it here.
Having just passed the milestone of 2 million streams, Alt Rock/Metal outfit WE ARE THE CATALYST is celebrating and saying a big thank you to their fans, by way of a new video release for the track 'One More Day' from the bands critically acclaimed album 'Elevation'. View the video here. 'One More Day' is without a doubt one of the strongest tracks on 'Elevation' and a song the band are very proud of.
Spika tour Agency has released the full video of HERETIC'S DREAM show performed at Zal Ozhidaniya Club 13.05.2017, Saint-Petersburg, Russia. View it here.
PROJECT RENEGADE, is an alternative female-fronted metal band from Athens, Greece. They released their debut EP 'Cerebra' on March 26th, 2017. View the official music video for the track 'Pressure' here. For more info, check out PROJECT RENEGADE's Facebook page: www.facebook.com/prenband.
VIDEO PREMIERE! NEMESEA reveal the official video for the first single with new vocalist Sanne Mieloo! View it here.
Opera core metallers ELEGY OF MADNESS is proud to announce that their video for the song 'Apokalypsis' is out today via VEVO. The video, directed by Cesare Bignotti (EVES Vision) for Opera Core/Wormholedeath, will launch the band's third album 'NEW ERA' with the following release dates: Digital: 16/06/2017 (Wormholedeath/The Orchard), USA: 14/07/2017, (Wormholedeath U.S.A.), Aural: 22/09/2017 (Aural Music Group), Japan : TBA (Wormholedeath Japan/DiskUnion). View the video here.
After a very successful European tour that inc Russia, FALLEN ARISE has already confirmed its participation in Hammerfest (Wales) on the 17th of March 2018, while checking out possibilities of adding more shows in UK around that time. More news in due course.
MANDRAGORE, is a symphonic female-fronted metal band from Thessaloniki in Greece. They have just released their first music video for the song 'Winter's Grey', which is from their first EP 'A Way Back There'. Watch the music video: here.
ASHES TO FALL fronted by Clarice Keilani, have just released the video to the track 'Still Breathing'. View it here.
US based band THE LONGING fronted by Laura Bradley, has just released the video to the track '40 Days', the single of which will be released on 16 June. The single is a melodic tale of "missing." The heartbreak, bewilderment and confusion caused when love mysteriously walks out the door and never returns; and those countless days watching and waiting for a hopeful reunion. The video can be viewed here.
KLIODNA (Symphonic/Melodic Metal from Belarus) has signed a deal with Wormholedeath for the worldwide release of their new album 'The Dark Side..'. Release dates TBC.
The band was formed in 2013 by lead guitarist Alexandr Korobov, bassist Vasiliy Silura and lead singer Helena Wild. The band soon found an outstanding, compatible drummer by the name of Rostislav Golubnichy and second lead guitarist Anton Michailovskiy. Unfortunately, original lead singer Helena Wild left the band during the summer of 2016 due to recurring health issues, but was replaced quickly with professional operatic singer Natalia Senko. More in due course.
HERECTIC'S DREAM has signed a deal with Revalve Records for the release of their new album, which should be released in the Autumn 2017.
BARE INFINITY has released a new lyric video for the song 'Orion's Light', from their new album 'The Butterfly Raiser', which was released on the 3rd of March 2017 by Blackdown Music. Here is the link to the official video: www.youtube.com/watch?v=u3kGpFGNwo8.
Female-fronted band from Taganrog, Russia NARWHAL TUSK, will release its new EP 'My Absolution' on May, 26 via MUSICA Production (album already reviewed on this sight). Four unreleased earlier songs and four alternative versions will be included on the CD. Also the band will present a re-arranged and re-recorded version of opening track 'Waltz (As Autumn Falls)' from previous album 'In Despair' (now sold out).Get a taster here: www.youtube.com/watch?v=W-QUXBMnD54&feature=youtu.be and www.youtube.com/watch?v=TL2-YnslinM&feature=youtu.be
AFTERMOON (Modern Metal from Ukraine) is proud to announce the release of the official video for the song 'Cold', taken from their album 'Phase One' (Wormholedeath Records). View the video here.
The new album and second release from French metal merchants DUST IN MIND has just hit the shops. Titled 'OBLIVION', it is an awesome slab of metal. The latest video from the album titled 'I'm Different' can be viewed here.
Here is the new video from NINA ROSE. View 'Holy Water' here.
LESBIAN BED DEATH, the UK female fronted HARD ROCK/GOTHIC PUNK band has released the third single, 'SON OF A THOUSAND MANIACS', from their current studio album, 'EVIL NEVER DIES'. 'SON OF A THOUSAND MANIACS' is a hell raising, hard rock party anthem and has already become a live favourite. The song was inspired by the band's love for the Nightmare On Elm Street movies as frontwoman SIENNA VENOM explains, "I grew up watching all of the classic 80s horror movies, and the Nightmare On Elm Street franchise was one of my favourites. We've always wanted to pay homage to Freddy Krueger in a future music video, and now we've finally made it happen with this track". Shot on location at the famous haunted 18th century pub, The Leopard Inn, Stoke-on-Trent in the UK, the music video for 'SON OF A THOUSAND MANIACS' sees SIENNA VENOM take on the role of Freddy Krueger as she torments a teenage girl through her nightmares. Check out the 4K video here.
After sending a current demo to their label Napalm Records it`s official: MIDNATTSOL will make a fourth album together with Napalm Records!! The release will be at the beginning of 2018, and there will be live gigs next year too.
XANDRIA has a soundtrack-like, orchestral finesse inherent to the compositions, echoed by pounding groove and sophisticated shredding. You can experience it for yourself with the brand new music video for the track 'Call Of Destiny' HERE. And yes, we can fully understand if you can't get enough of XANDRIA! So check out their latest lyric video for 'We Are Murderers (We All)' feat. Björn Strid (SOILWORK) HERE.
EMERALD MIND play a unique mixture of power and progressive metal with one of the most professional female vocalists on the Russian metal scene, Svetlana Vysotskaya. The band has released a new video for the song 'Astronaut In Her Space' from their second album 'Civilization'. This song draws parallels between the depths of the universe and a human mind. One person explores the other one like a spaceship, drifting among the space. Anyway even if you are far from philosophy you can just enjoy powerful riffs, catchy melodies and exceptional vocal of the beautiful Svetlana! View it here.
Check out the rather cool Italian Band FIVE WAYS TO NOWHERE, who are fronted by Charlotte S. Their YouTube channel can be found here.
The band is a powerful blend of loud guitars, aggressive and groovy riffs, a scratchy voice with catchy melodies all driven by a neurotic rhythm section. Sounds cool to me!
ASHES TO ASHES official video for the song 'Once Upon a Time', taken from 'Urania' (2016, Epictronic), is out now via Vevo! The song has been re-recorded with the new singer Giulia Sarpero. View the video here.
Epictronic and Wormholedeath Records are proud to announce that ARSENIC UNBIRTHDAY's official video for the song 'Another Sin To Hide', taken from 'Ravens and Writing Desks' E.P. (2015, EPICTRONIC), is now out via Vevo! View it here.
AETERNITAS has posted a video with the acoustic version of the title track of their latest album 'House Of Usher', enjoy it here.
A band that has just sent me some information: They are EXCELSYUM from Nicaragua, fronted by Lucia Espinoza. They were formed in 2012, are young ageing from 19 to 25 and they play Progressive Symphonic Metal. Check out their YouTube channel here.
I have been chatting with Anna Holtz, singer with the band Desdæmona. Check this link out and consider supporting: www.facebook.com/events/1758659704396672/?active_tab=discussion.
NERANATURE (ex Darzamat female vocalist's project) is working on their third album. Here is the band's new single entitled "Słowiańska łza" (a Slavonic tear): View it here.
LEVANIA is proud to announce that their upcoming single & official video 'Memory' (original track taken from the album "Carousel" by Deplacement and arranged by Levania), is now available via Wormholedeath Records/The Orchard and Vevo! View it here.
Frontiers Music is very pleased to announce the launch of a new musical partnership between singer ANETTE OLZON and producer/songwriter/guitar player Jani Liimatainen for a new studio album. Frontiers looks forward to releasing this record in mid to late 2017!
SAECRED SPIRIT - Is a new exciting Swedish female fronted project. Anuviel features on Vocals & Keyboards, with: Lars Chriss - Guitars & Drums (Lion's Share, Seven), Andy Loos - Bass (Glory, Lion's Share, Seven), Jeff Paris - Backing Vocals (Mr. Big, Vixen, Y&T)... Music & Lyrics by: Anuviel. Debut single and video 'Unbreakable' can be viewed here - awesome!!
Sander Gommans [After Forever] and the Dutch/Brazilian band PHANTOM ELITE are coming with full power to breathe fresh air into the female-fronted metal scene. Intense and powerful vocals by Marina La Torraca [Avantasia live], in-your-face guitars by Ted Wouters and Goof Veelen, unique keys and orchestration by Erik van Ittersum [The Theater Equation], and furious groove-heavy drums by Eelco van der Meer [Stream of Passion live]. These young, talented, and experienced musicians are kicking the doors wide open with the lyric video for their debut track, 'Siren's Call' - view it here.
The awesome and magical Hereford (UK) based gal SAKARA, has a new website and it can be found at www.ladysakara.wix.com/ladysakara. Furthermore, on this site you will find Sakara's new video 'Serenity' from her most recent album 'Beauty and Bravery'. Please check the website out and support fine independent music.